Discussion Starter
·
#1
·
Hi,
This is my first Slater's kit but I have built a number of others including in the main Parkside Dundas kits.
The instructions appear clear enough and as usual a good read through is esential before attempting anything.
Keen on building a tank wagon, my first, I decided to ignore the start instructions and began with the barrel. A little contradiction but having read through I could see no problem in producing this first. I have included pictures of the parts on sprue and the barrel before finishing.
The Barrel went together without too much trouble although it needed some material removing from one edge as the diameter exceeded the end cap by approx 1mm. This I did by sanding the underside joint and repeatedly testing the fit until this matched the end caps.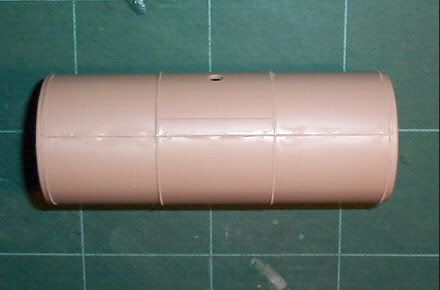 This is the finished Barrel before any attention to the joints. I am not too sure about using filler / finishing putty (car maintenance hat on
) on the seems but I'll see what it looks like after a little sanding only. Perhaps someone can advise