aah that brings back memories.
My finishes now are much better than they were back then.
I Still havent got around to trying to spray acrylic.
To answer your questions.
1. is it easy?
That really depends on you. the airbrush is a tool, just like any other in your tool box. it depends on your skill and patiance as to weather you get a good finish. I use hoenix precision paints
http://www.phoenix-paints.co.uk/
and if you follow the steps they set out TO THE LETTER, then you should get a good finish that you will be very pleased with. but dont try and cut corners or you will be dissapointed.
2. Advice?
My biggist tip is KEEP IT CLEAN! Use a fresh pipette and paint pot for each colour and throw it away when your finished. this will keep contamination from dust and other particles to a minimum.
Clean your model in the strongest thing it can stand. in the case of plastic models then that will be white spirit but for metans you can use cellolose thinners or some other funky solvents.
Paint preperation is particularly important. the drying agent and the matting agents are the heaviest parts of paint and so they sink to the bottom. Dont use an old piece of wire, invest in a badger paint stirer or a coffee mixer fron a posh coffee shop. i think the are about a tenner at the moment. mix the paint for a good 5 minutes. if its less that 5 minutes then it isnt mixed properly.
3. Good kits/setups
Mine has been doing sterling service for about 3 years now and i use it alot.
My compressor was £60 from squires.
I bought a cheap airbrush with the compressor, i got it at the same show from Expo (or tools 2000 as they seem to be these days). it was made buy a company called vivaz. i thought it was complete rubbish. after about 5 minutes spraying the needle would become encrusted in dried paint. this would happen despite trying various mixtures. and it was a complete pig to clean. the next time i am having a big turn out, this brush will probably end up in the bin as its just been cluttering up the cupboard for the last 2 years.
Having been pretty disgruntled with that one i saved for a couple of months and spent £110 on a badger 155 anthem. I have been soo pleased with it. not only has it been spraying models beautifully for the last 3 years, its also dead easy to clean with the cut away handle. you just turn the thumbscrew and the needle pops out and the entire nozzle assembly is designed to be taken apart with fingers. it has a self centering nozzle which means there are fewer parts and no tiny nozzle to be adjusted with a spanner and running the risk of overtigntening. most of all the spares are available from just about any art shop. so when i dropped it and bent the needle it was back up and running again within a couple of hours.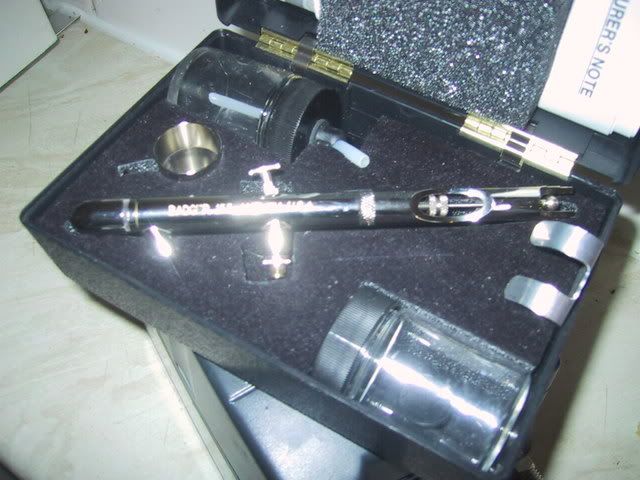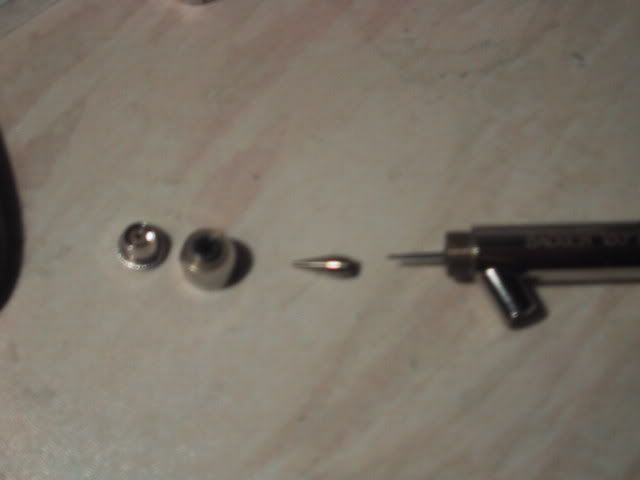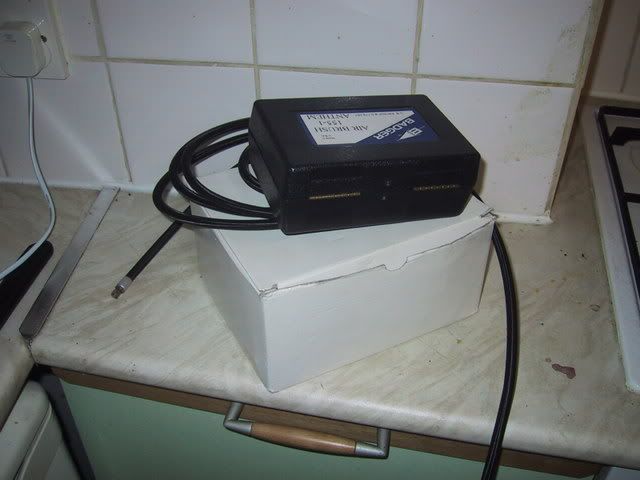 4. Can or compressor?
compressor any day. the compressor will pay for itself many times over and you have far more control over what is going on. you do need a resevoir of some description. my compresor is a diaphram compressor as opposed to a piston compressor. but it has a very low air flow so my long braided airhose (about £15) is a big enough resevoir and i get no pulsing at the airbrush. for mee this is ideal.
If you use a more powerfull compressor then you will need a moisture trap but i have never had any problem with mine.
here are a couple of examples of my work.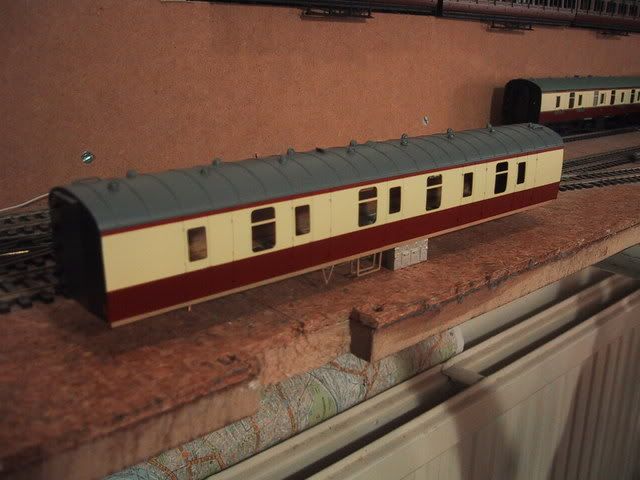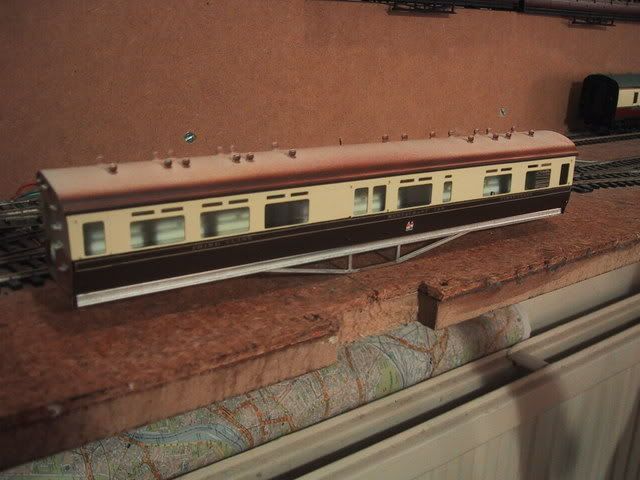 If you have any more questions then please dont hesitate to ask or if you are in london some time then i would be happy to give you a demo.
Peter