Discussion Starter
·
#21
·
As requested here are some better pictures to show the process.
once again i am sorry for the poor camera. i asure you it is the camera and not my photography!
also the pictures dont show the colours very well. they are far pailer than they look in these pictures.
To start with sort out a paint palett (ignore the mess thats on there already. (thats left over from yesterday) some general purpouse thinners and the 2 teak paints.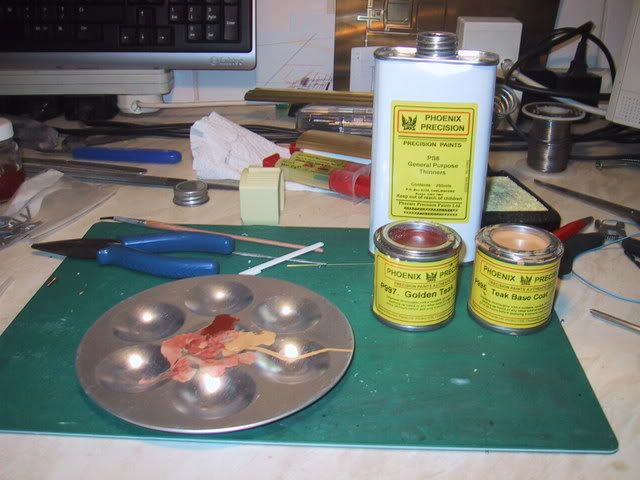 Next give them a really good stir. (i dont know why i took a picture of this but as i did here it is!)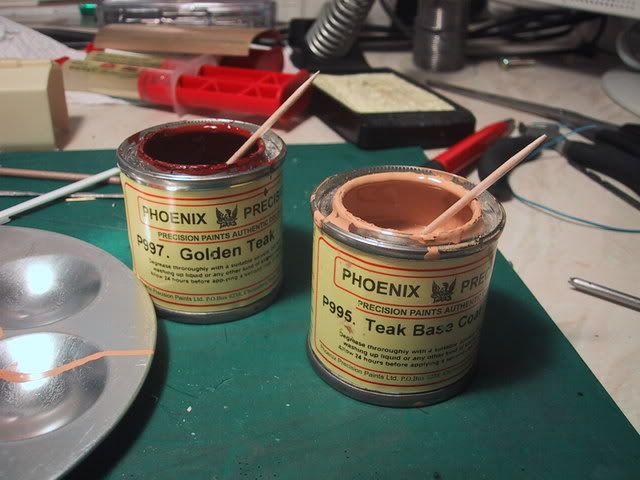 Put a blob of each paint on the palett and some thinner in one of the little pots.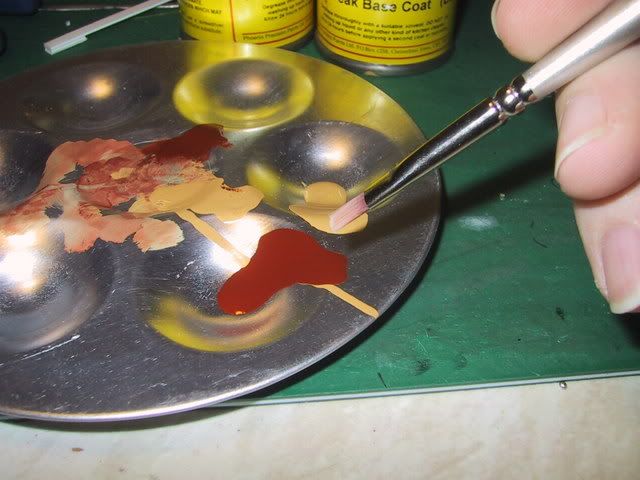 using a decent brush start to mix a little of each paint.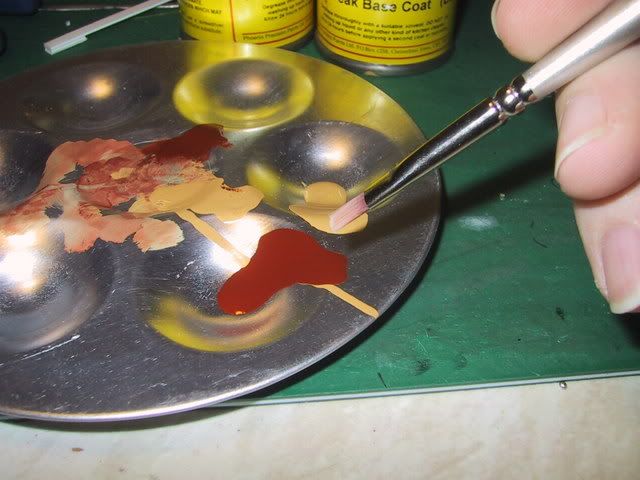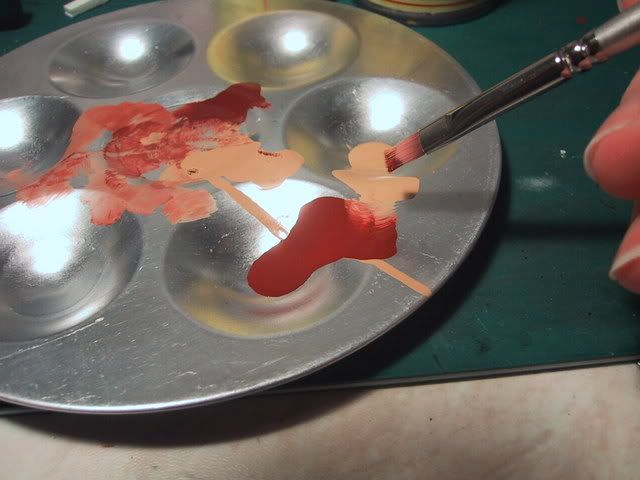 Getting a very small ammount on the brush take a couple of strokes from aeft to right. this leaves a build up next to the beading.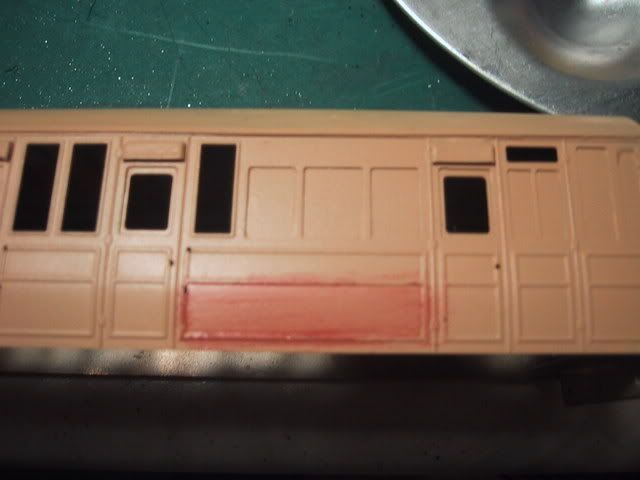 take a stroke the other way go get rid of the build up and finish off the stroke. if the streaks havent formed properly then now is the time to fix it.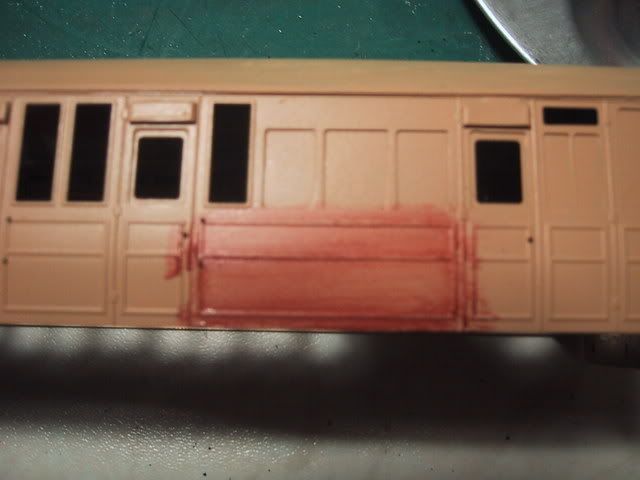 then its just a case of keep going untill your done or you get bored or you are just too tired.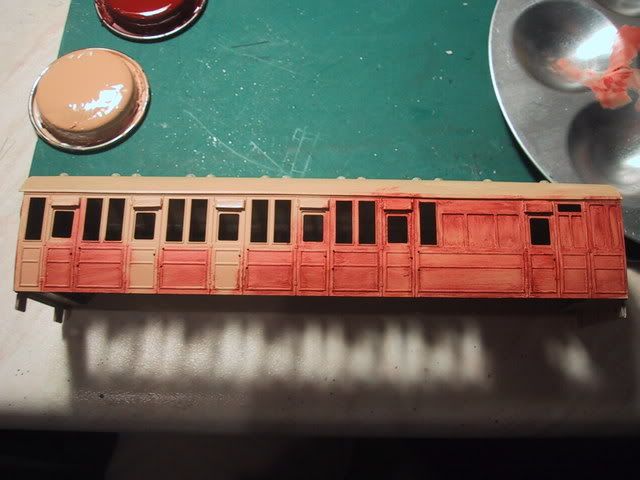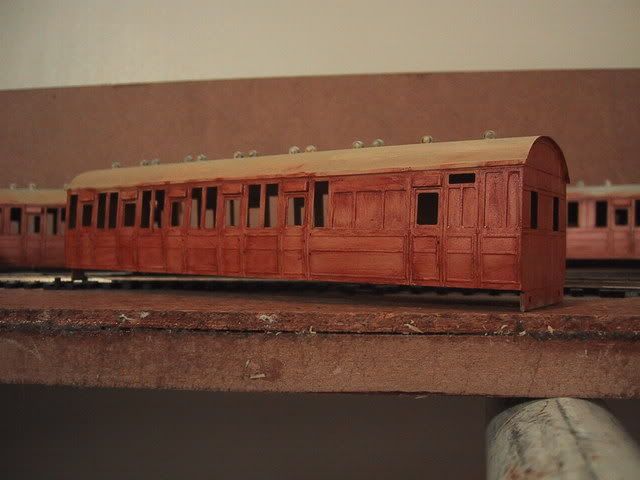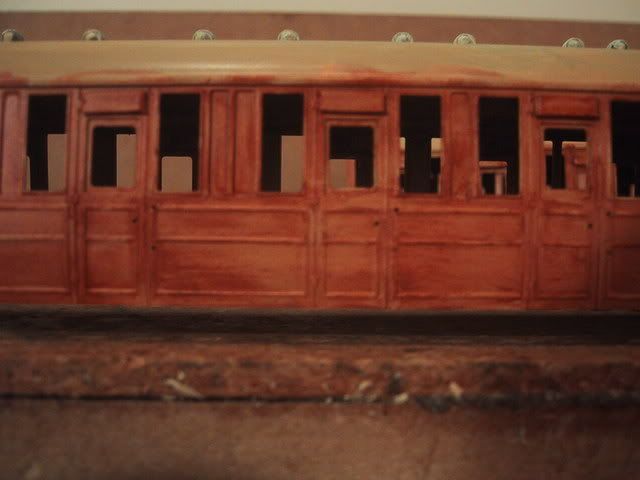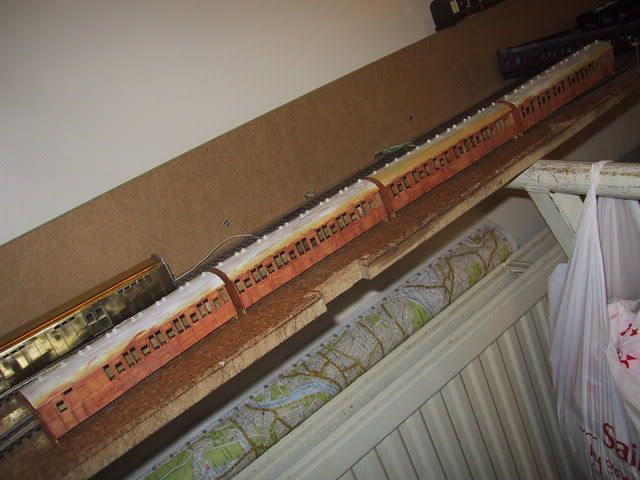 here is a sample i did previously. i did one side in traditional golden teak and the other side i wanted a far more weathered look so i did the same process but used GWR brown instead of the golden teak.
for the BR era and before they were painted i think the latter is a far more accurate if far less desirable look.
In the case of the golden teak the lining was done with a bow pen.