Hi,
If you want a loco made by a British locomotive works, yet is typical Aussie, why not look at the hundreds of locos exported for the coal indistry?
Just 400m or so from my house is a little coal tank made by Hudswell Clarke in the late 1800's for bringing coal the short distance to the staithes.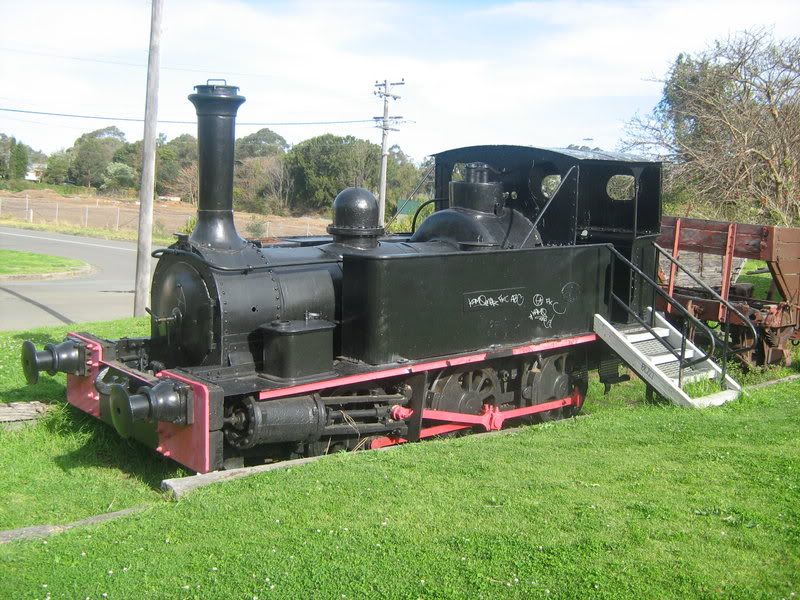 In the Newcastle area the distance to the staithes was much greater so huge networks of private lines performed the task on standard gauge systems with British built locos. While it is well known that J.M.Brown purchase and ran (until the 1970s) several ex-ROD 2-8-0 tender locos they also used another Gorton built loco which is one of my favourites, it's a chunky looking 2-8-2T and is probably still running at Richmond Vale preserved railway. There were many of these engines. I'm no Australian Railway historian, but there's plenty of information around on these locos.
6991