I've been experimenting with different backdrops for my layout. Here are 2 pics of the same area with totally different backscenes. I hope someone finds it interesting.
The first one has the original trial backdrop which really doesn't add much to the overall scene, although it's better than nothing .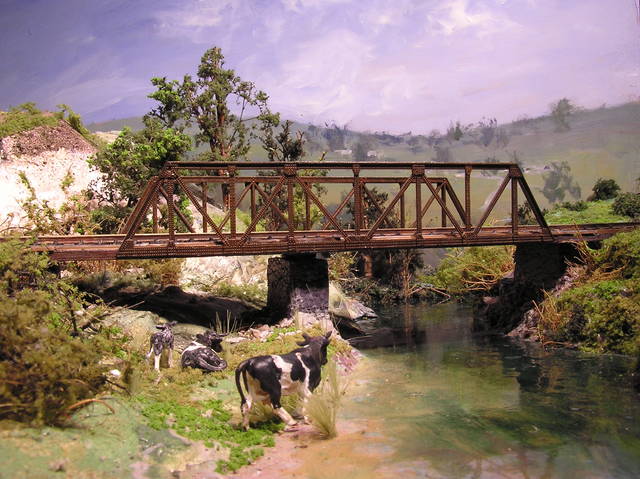 The 2nd one has the new experimental backscene. I made some sort of an effort to match the foreground colours without being fanatical about it, and where I thought of it I kept the edges soft. Colours used were one red, one yellow and one blue [acrylic] with artist's gesso for the white. I don't like the sagging hill and will probably make it peak in the middle when I get around to doing it properly. It's possible that the new backscene competes a little with the foreground, so i'll make sure the finished thing is as simple as possible - it was only meant as a quick trial.
Mike