QUOTE (CeeDeeI @ 13 Sep 2006, 12:39)
<{POST_SNAPBACK}>
No Jeff, not plastic but card with a layer of plaster which is then scribed for the brickwork. The beauty of this is that you are not tied to any manufacturers output but can have whatever finish you need.
Here is a picture of the second crane in action in the Goods Yard. Again everything here is of card or paper except for the milk churns.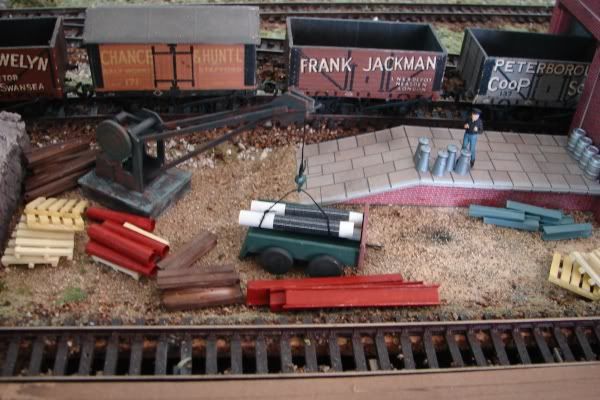 Hi, some great modelling there. I take it you used some brickpaper for the platform sides, where do you source that from. And the pipes look good too, are these drinking straws cut into short lengths and painted CeeDee? Think I'm getting the idea of this card and BBQ sticks approach to modelling. Cheap and looks just as good as plastic when carefully worked. Plastered brick face looks superb as well. Top work!