thats a fantastic looking loco.
I am working on a german cab forward at the moment that has castings for the swastikas. i asume that this was to leave it to the builder weather to fit them or now.
i will be fitting them. as i was reading this thread i was trying to think about why i had made that decision. i had decided to fit them without ever really thinking about it. i dont think i will just be fitting them for accuracy's sake but to me, that period is history. we should learn from it and never let it happen again, but i dont think we should brush it under the carpet either and pretend it never existed by putting squares under the eagles. there were hundreds of thousands of victims in that period of history. will it make any difference to anything if the swastika was allowed to be displayed in the countries where its currently banned? hiding them is not going to bring the victims back.
Once again i am very impressed with the way this subject has been discussed on this forum. i used to use modelrailroader forum where any mention of this subject would inevitably end up with an anti-war, anti-Bush bunfight and the topic would be removed the next day!
I think i have shown them on this forum before but it was some time ago, here are some pictures of the imperial war museums model of aushwitz.
its a very large and very well detailed model of the ramp area of the concentration camp. including figures. but the whole model is sprayed white. its a really fascinating model to look at. the white paint gives it haunting look but also it anonymisis (is that a word?) the figures. they are not miniture people they are just figures. they have no identity. just as they didnt at the real camp. i think its a fantastically dignified model. i regard it as one of the best models i have ever seen. it would undoubtably upset some but i would be happy to see this model at an exhibition.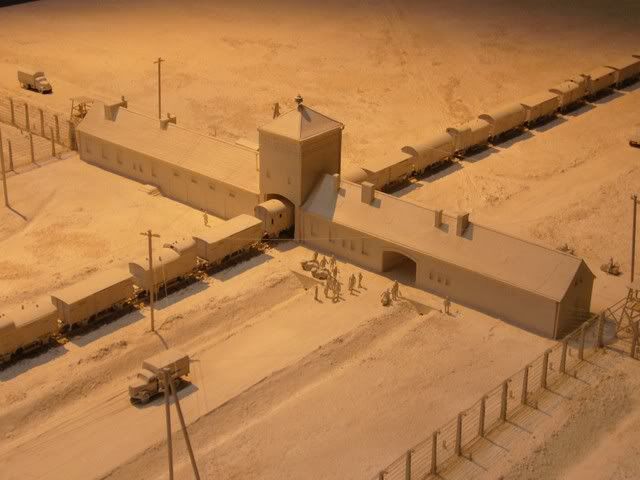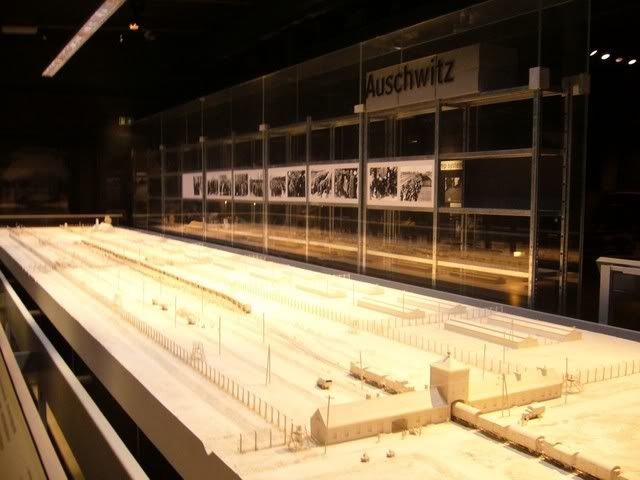 Peter