Discussion Starter
·
#1
·
I got these three kits about two years ago, and they sat in my to do box until this week. I'm in the mood to do wagons at the moment so I grabbed the opportunity to reduce my backlog.
LMS Long Low Wagon D2069
The kit is simple enough and contains several sprues. There is also a baggie containing whitemetal buffers and etched coupling hooks. The kit also include NEM pockets.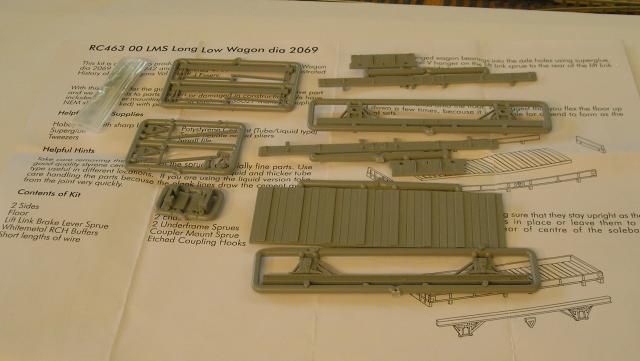 I used flanged bearings and these just popped in the holes.
The parts are very finely moulded and, as far as I can tell, accurate. I had Essery's LMS Wagons Vol 1 open while building.
The kit requires care when assembling but fit is precise and I encountered no problems. After a couple of sessions I completed the build: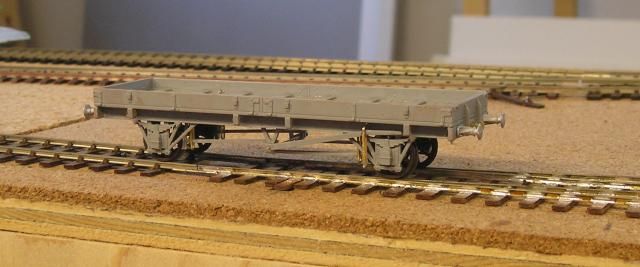 Wheels are modified Hornby. I thinned the flanges and tyres. The flanges were also turned down to suit C&L code 75 track. They were re-gauged to EM.
I decided to tart up the brake gear a bit by replacing the crude safety loops and lever ratchet with brass.
The next kit, LMS Bolster Wagon D1674 was something of a disappointment. A quality glitch resulted in everything above the solebar being missing. Never one to despair I saw this as an opportunity to practice some scratchbuilding.
Here's the completed wagon: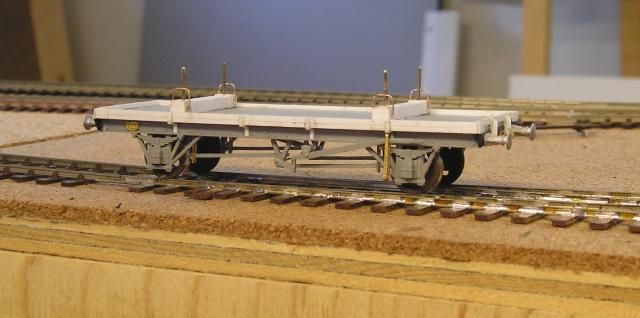 It's clear which parts are scratchbuilt, being white Evergreen plastic. This wagon has been primed and the next operation will be to apply Archer bolt head decals.
I used Exactoscale EM 3 hole wheels - lovely things if a bit temperamental.
Finally LMS Tube Wagon D1675. Standard pack of well executed parts and all present and correct.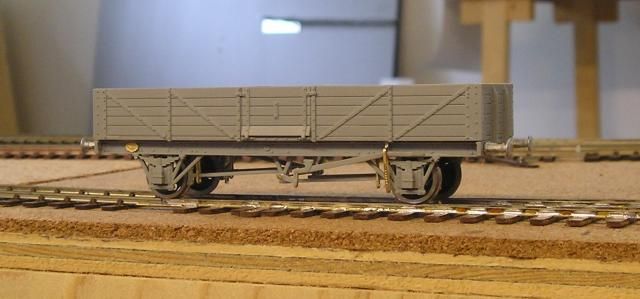 All in all I'm happy with these even though the bolster was a bit more challenging than I anticipated.
John