Bachmann E-Z Command Review
OK here is my review of the Bachmann E-Z Command DCC System which I own!
(image just one found from google at this time untill I can take some pictures of my system)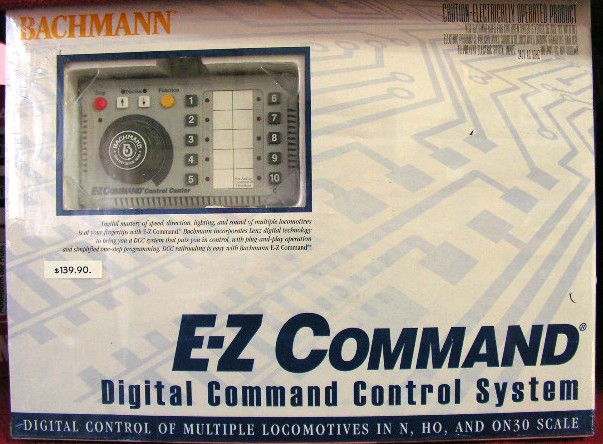 Over all its pretty simple, plug and play like a DCC should be really, never had DCC before this so I figured "ok Ill be spending about an hour for each loco that I have (I have One now, and I did have a second one that got traded off for another basic Bachmann DCC engine) and I do plan to use it with another one that I usually use with my DC system...
now as soon as I opened it up I saw three items, the controller, the power plug and the wire that would go from unit to track, simple how I like it! The plug that hooks into the controler looks to be the standard 3.5mm connector.
overall I like its easy and the programming is just push the function button (make sure you have your train address selected for the train to be programmed to) then just hit function again (you may have to hold it down, i honestly forget how to do the programing as I only have three trains that I use it with and they are already pre-programmed.
PROS:
Simple, easy to use
small
can run up to 9 engines at a time
CONS:
Could be made with more functions
OVERALL RATING: