Discussion Starter
·
#1
·
Hiya,
Wondering if anyone can help me out on a little problem i have?
I have a Hornby 466 Networker 2 car set and want to convert it to DCC. Ive opened it up and clipped the wires off but i have found a a little circuit board in there. Now normally i would just get rid of it and fit the chip as normal but after looking at the motor i have started to wonder if i need to do something else as well. Am i write in thinking this is either a supression cicuit or is the motor acctually nine volts and this is some sort of circuit to keep the voltage to the motor down? I belive the motor is an X8211 type.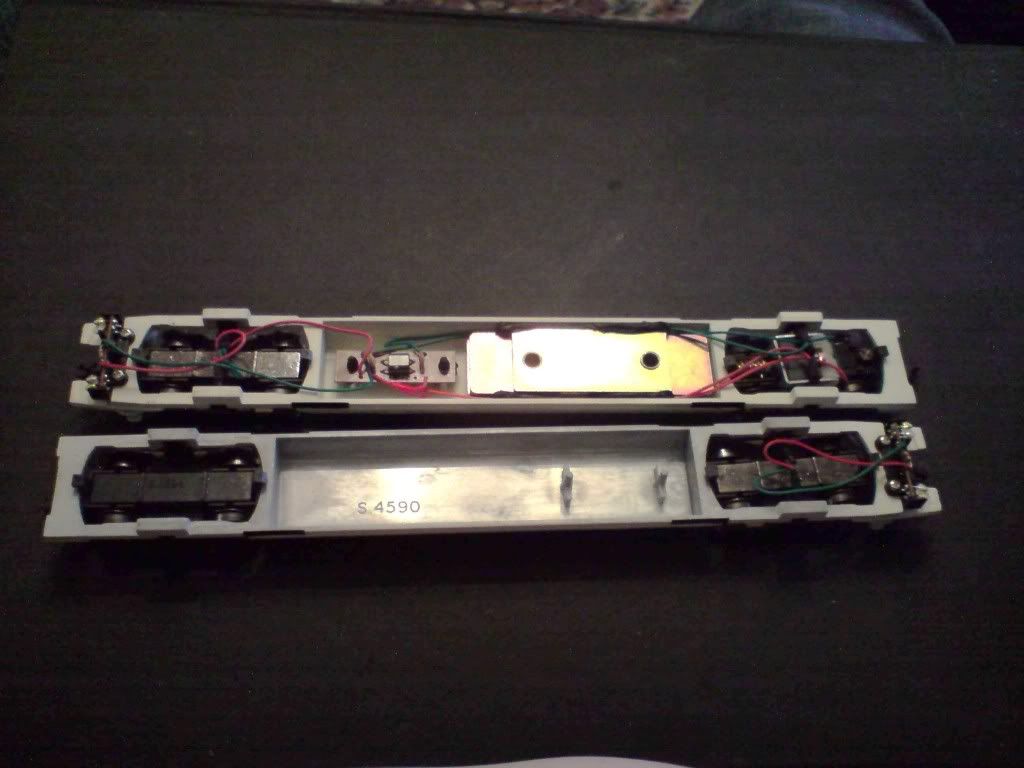 Hope you can understand what ive typed .........
has anyone got any ideas ?
Nikki