Hi
I may be able to help. I have fitted firebox flicker and lights to a couple of A4's. See photos they will explain a lot better.
All I do is drill 1 or 2 holes 2mm in diameter in the firebox door. As Richard said start from the smallest to the biggest but the towers will give you a lot of trouble, I only used them once. 1.8mm I find are the best.
1 Check clearance behind motor.
2 drill holes
3 Pre wire leds
4 glue in place
5 wire into decoder
Photo of firebox flicker rear
Photo of front on A4 firebox flicker.
Express lights are tricky on the A4 as you are placing them on a curved surface. My suggestion is drill 1 hole only (0.6mm), and from there work out second location of hole using the led legs.
2 Ways of wiring, cut legs completely off leaving about 0.5mm sticking out of the LED and solder wire to it or bend the LED legs.
Use a very fine multi strand wire here (black colour from TCS is excellent)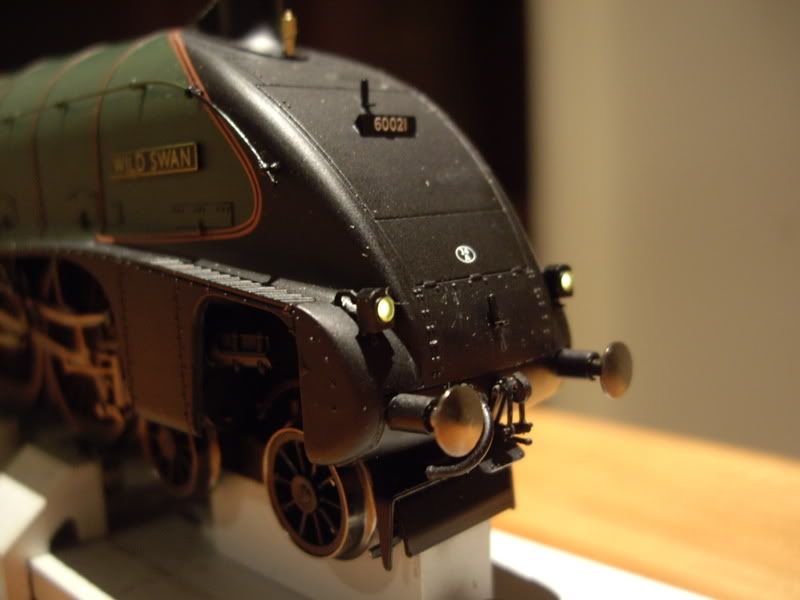 I get all my LED's from DCC Concepts and find they most suitable for what I do.
Best of luck