Well here as promised are a few pictures from the inaugural diesel gala event for the Embsay and Bolton "Steam" railway. Don't know how good the crowd figures were overall but there were a fair few of the more hardened enthusiasts present and several photographers along the line.
Making its first run in preservation was 31119. The loco arrived in early March by road and has already had some bits of external fettling to the paintwork and bodywork. Sadly I didn't get a good close up of the loco as it was typically heading one way while we were heading the other.
There are some other photo's of the loco here. I believe it is based on the line for the rest of the year.
http://www.preserved-diesels.co.uk/engines/31119_index.htm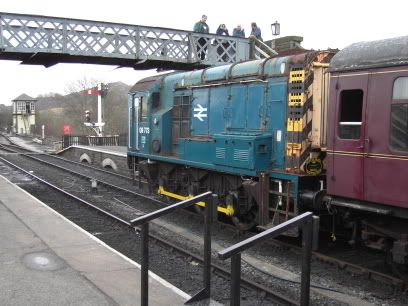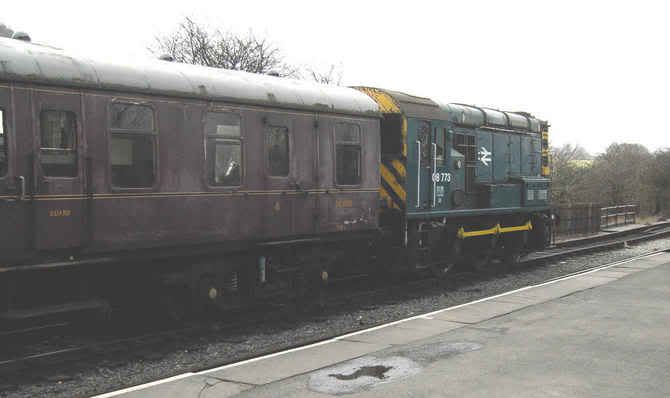 Next up is 08773 from the same group who own 31119 and which is in a similar faded condition as its larger sibling.Indeed the leading coach is in much the same state. There seems to be a large number of ex Scotttish region rolling stock on the railway including 2 dmu's.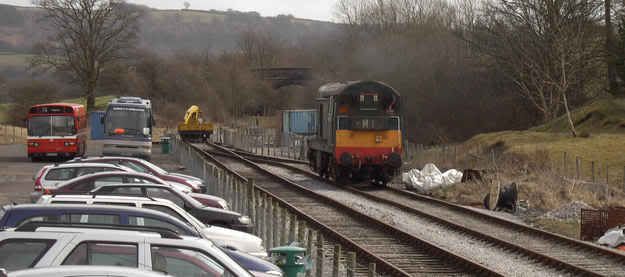 Next up is 20189 owned by Michael Owen and is seen running round at Bolton Abbey station. In the distance the bridge marks the former continuation of the line towards Ilkley.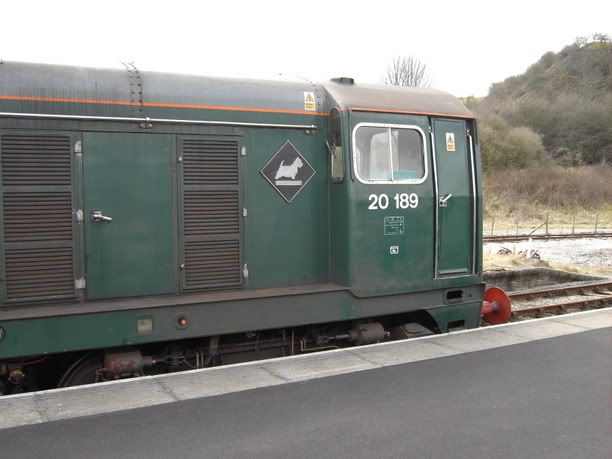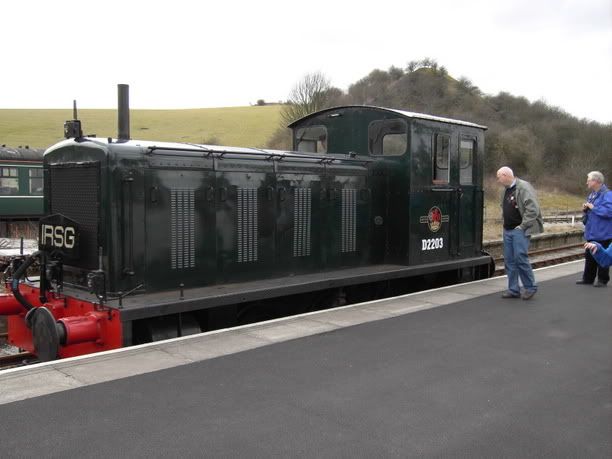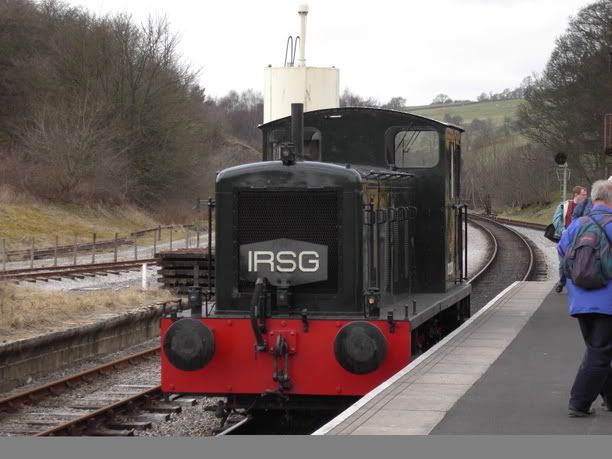 Also in service on Sunday was one of the lines resident loco's class 04 D2203which also looked to be fresh out of the paint shop for the occasion.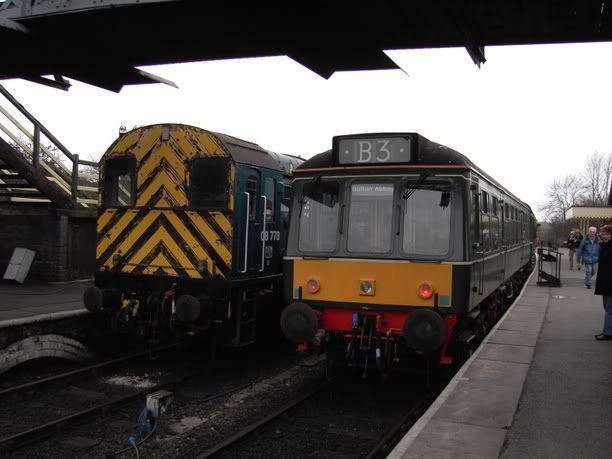 Also keeping the home flag flying was the lines' class 107 dmu.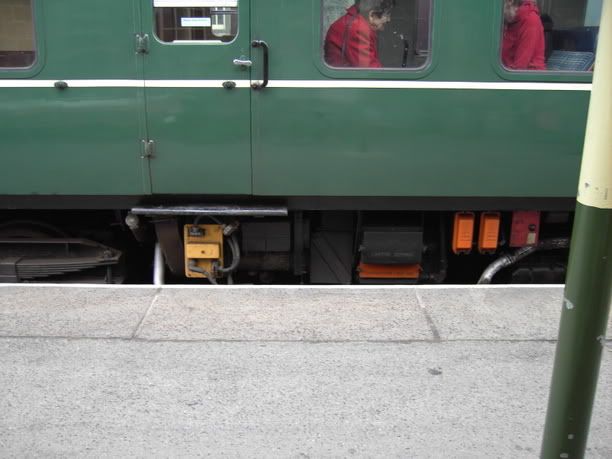 The station at Embsay has what must be one of the biggest drops from carriages to the platform I think i've ever seen as highlighted here in this shot.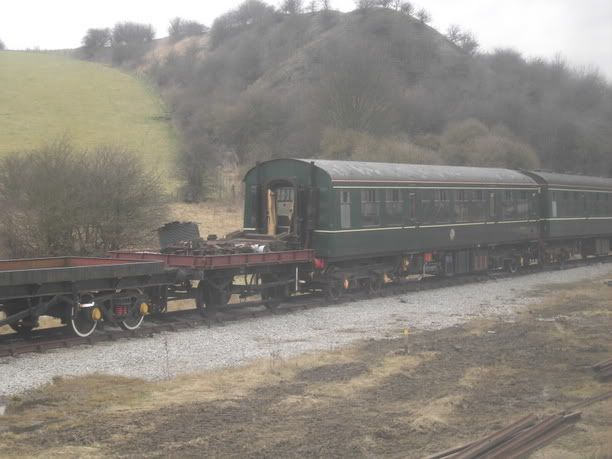 Quite a lot of the rolling stock on the line has to be stored outside and is quite open to the elements. not really helping preserve things when there is no proper cover over the connecting doors though is it? The line is currently raising funds to provide an undercover working area.
Sadly one loco not ready in time for the gala was ex BR class 14 NCB number 38 (D9513) which will be restored carrying NCB blue livery.
All in all not a bad afternoon out and the weather while a bit windy remained dry right until arrival back at Embsay station.
For further information about the line here is their website.
http://www.pogo.org.uk/railway/index.html