Discussion Starter
·
#1
·
last weekend i visited 2 shows and this is the revew of expo NG that i visited on the saturday.
Transport - the tube was actually working this weekend (albeit not the victoria line!) and the ride from victoria was painless. it took about 40 minutes.
the train ticket was about a tenner and it was another £6 to get through the door. the building was about 10 minutes walk from the station. there were no signposts and had i not been with 2 friends that had been to the show before i think i would have found it difficult to find.
My first impression was how busy it was that it was a big show. i had never been to this one before and i must admit i really had no idea what to expect from a narrow gauge show. i was plesently supprised with the number and variety of layouts on show. the standard of the layout ranged from the exquisite to the "also present were...." layouts.
i felt a bit more could have been sqeezed into the halls but not much. the squash court where the competition dioramas were being displayed i felt could have been a bit busier but in the main hall they were packed in pretty well.
Trade support.
its very difficult for me to judge this because i am not really familiar with the NG manufacturers so it was difficult for me to determine who wasnt there.
the real highlight for me was the backwoods stand. i am becomming seriously tempted with the darjeeling loco's. i may well invest in one at warly but for this weekend i was keeping a tight hold on the purse strings.
it was an excellent day out. all 3 of us had a really good time. not too far from london and not requiring too much effort and a good show laid on by the organisers. i think i should say that there seemed to be a few more backpacks at this show than i have seen at other shows recently. i thought this was a problem that was on the mend but i was packpacked on a few occasions over the course of the day. one chap had a very reasonable backpack but then had a tripod sticking out the side which was clouting evryone he walked past!
All layout operators were very gracious about allowing photographs.
now for the pictures. please excuse the lack of layout names. i didnt take notes. i really must improve on that.
i rather liked this layout. it was a real quart in a pint pot. if i do ever get around to building a Darjeeling layout i may well borrow elements fo the trackplan.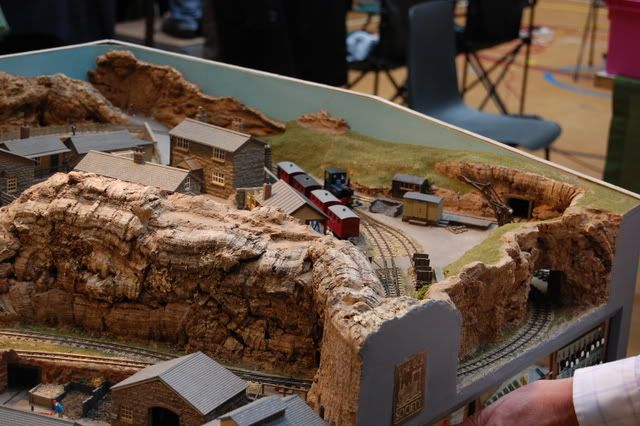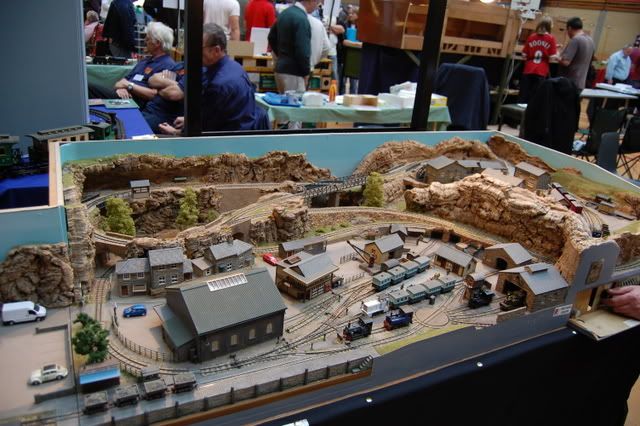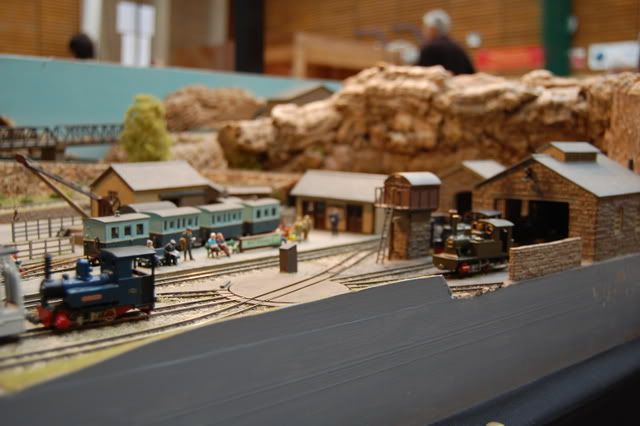 this layout was very popular for obvious reasons, garrets galore!!!! there were 5 of them rolling round. each one going like a swiss watch. (makes you sick dosent it!!! its not fair. they should share them round!!)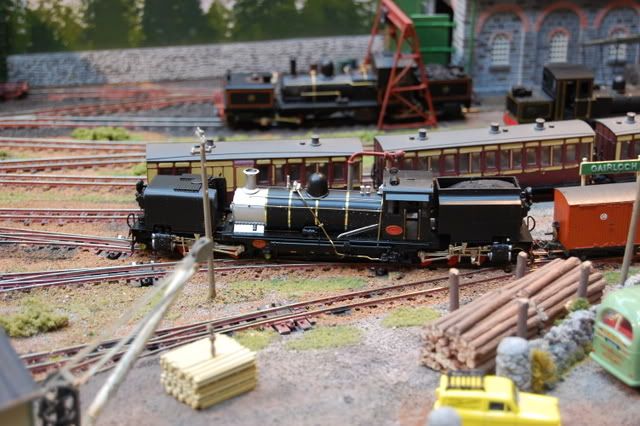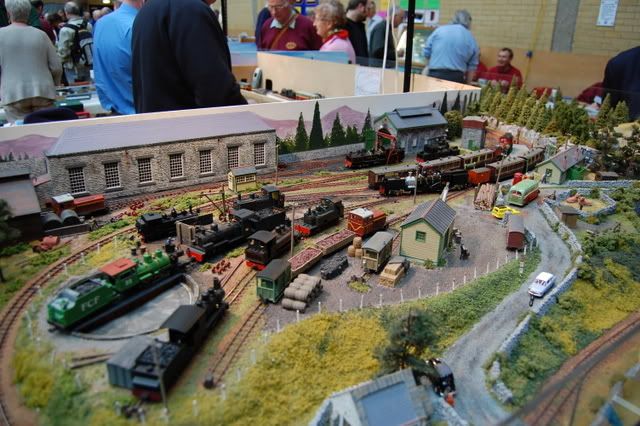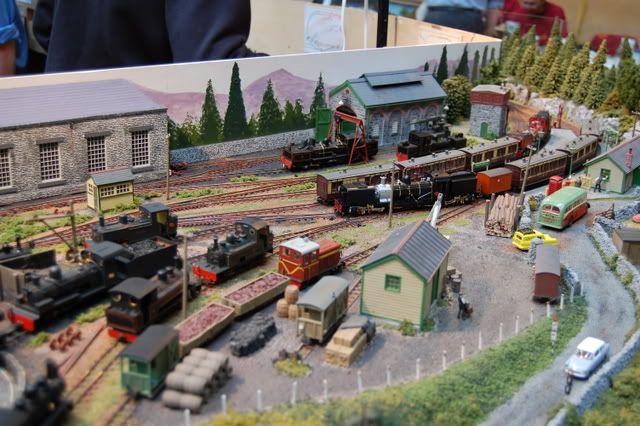 that backwoods miniatures B class...top right.
there was a chap building 2mm narrow gauge loco's on marklin Z gauge chassis. they were just supurb. they ran as well as they looked. this was some of the finest modelling i have ever seen.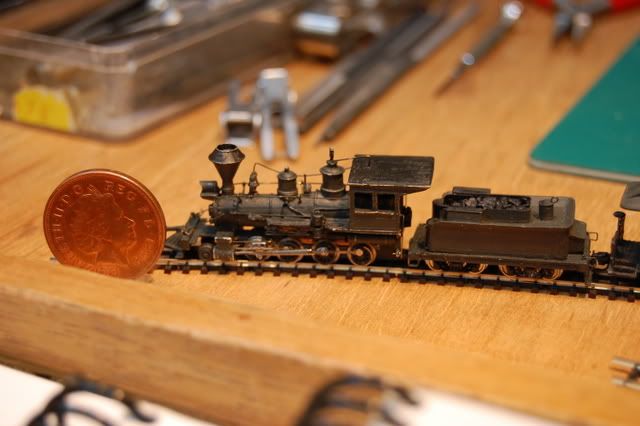 his layout
one of the competition dioramas had 3 gauges! none of them were standard!!
county gate also put in an apearence. it looked really good but i think they were having problems with the running. when i was watching evrything seemed to be aproaching the sound barrier! some supurb modelling though.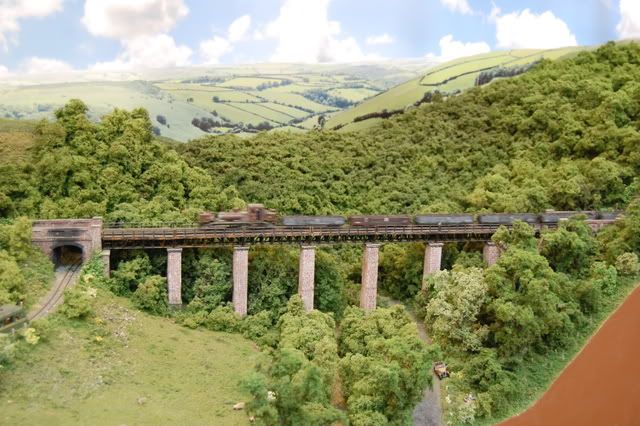 Peter