Well it didn't rain this afternoon, and I had a couple of spare hours to play, so I decided to give Dwight a run out.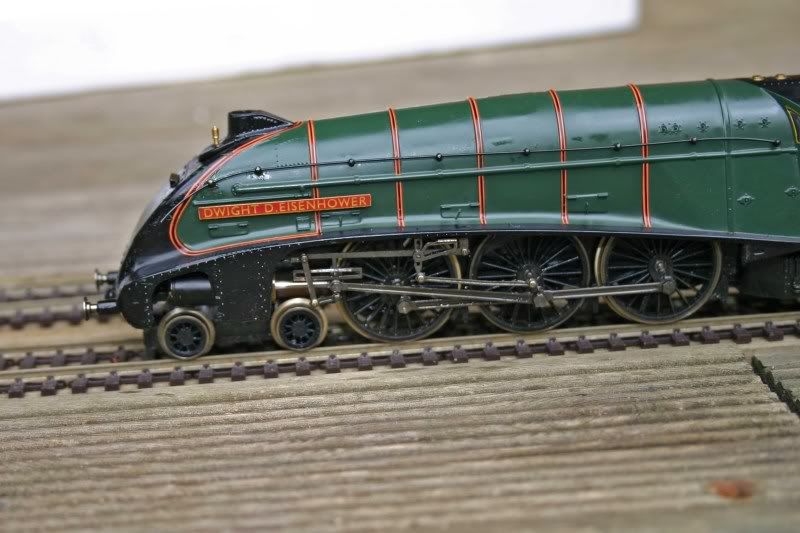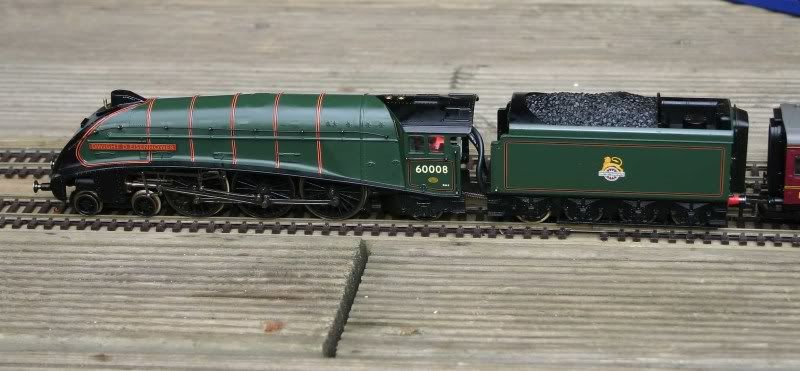 Anyway, after getting him nicely warmed up he managed to pull 11 coaches with ease.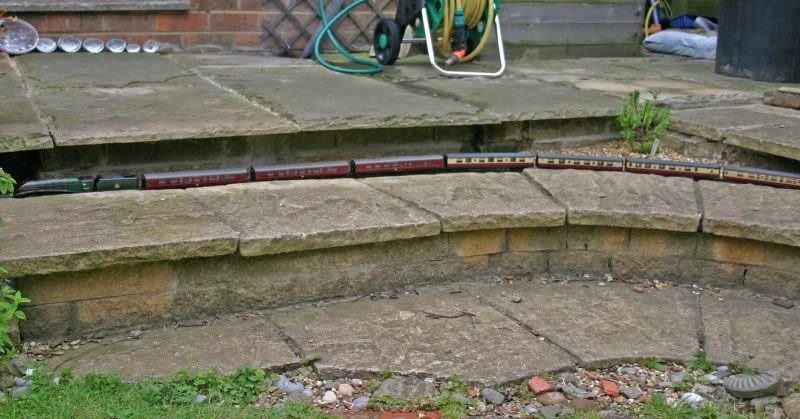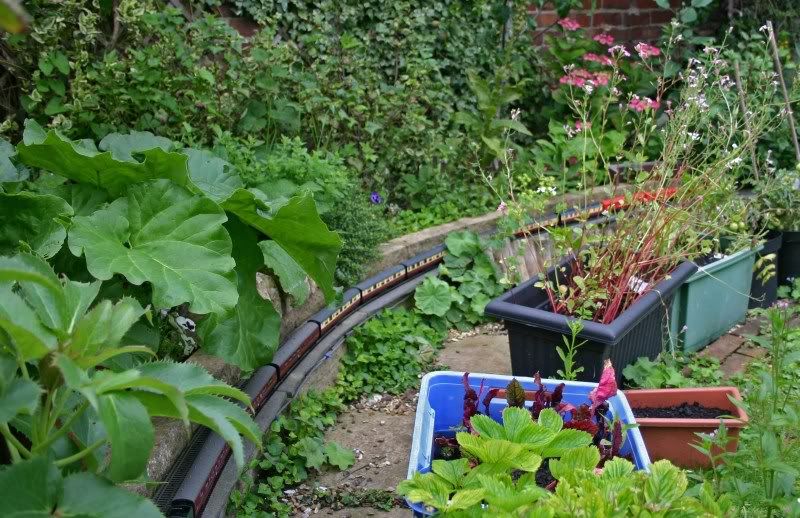 I know it's not for the faint hearted, but is anyone else running Hornby live steam in the garden? You can't beat the smell and the sound.
As for frogs, well they usually stay in the pond.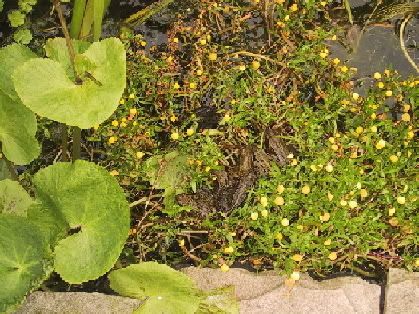 It's the little b***ers who do this;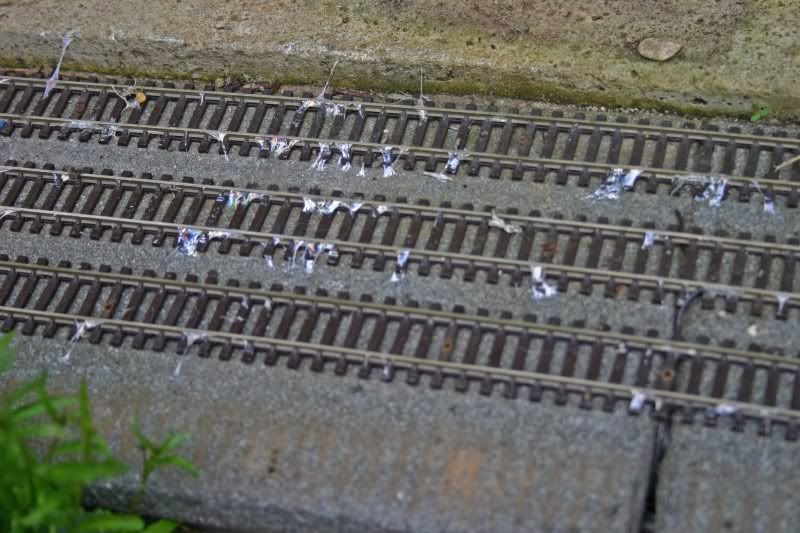 who annoy me.
I know it's not prototypical, but rule 8 applies ................. it's my railway.