Glentress
The completion of 'Phase 3' means that Glentress appears for real for the first time, I have cobbled together enough straight track for the main running lines and might even be able to fit one of the sidings with what is left of the straight track. Anyway here we go......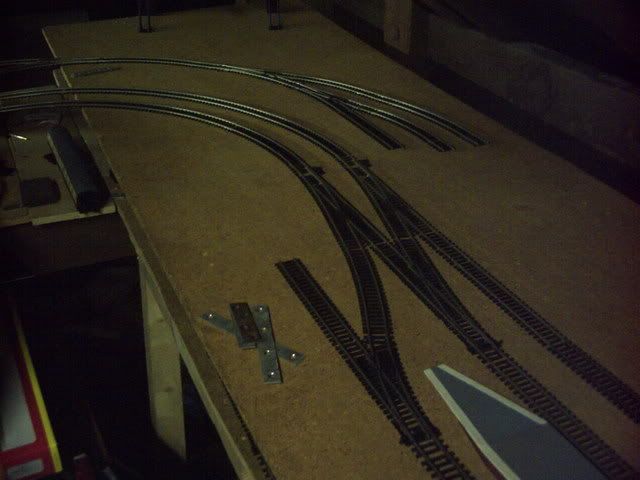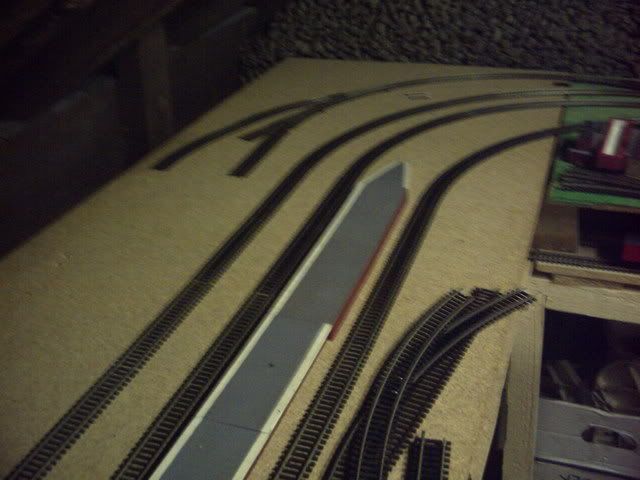 As you can see I have had to lose one of the sidings, for some reason the fourth just won't fit so there is some breathing space, although the 'Peebles' end needs some adjustment as it goes slightly too far across. Good job I added in those headshunts then. Another addition to the plan is another point on the 'Up Loop' line I think the real railway would have a run off line to prevent SPADs being too dangerous!
Stock
The good thing about the 1998-2000 period is the vast array of liveries it has, the end of BR and the beginning of corporate identity.
An 'Intercity' livery HST heads a Cross Country (VXC) service out of Peebles.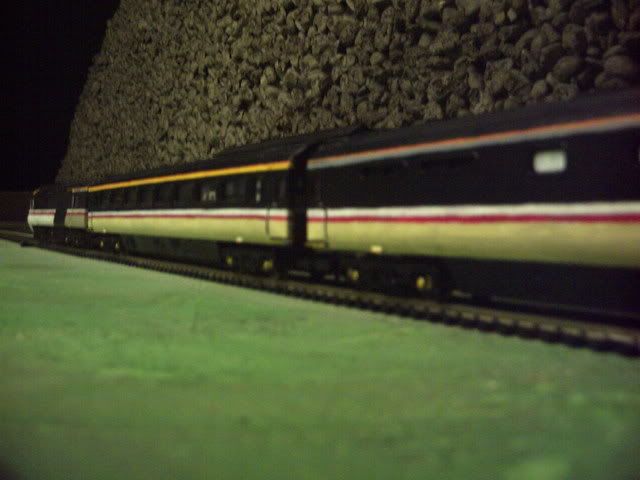 (I am aware the grey stripe on the restaurant car should actually be more like biege)
An EWS 47 hauls some RES super GUVs on the evening mail run through Peebles South Junction