Some greenery was added to the hills last night, I don't think its perfect but there we go. Pictures aren't great but give a good idea of the site, some taken before ballasting others after. Does the ballast look right? I had this feeling all night that it was too light. You'll also have to forgive the odd intruder in the pictures and spot the wonky tree, it wouldn't stay where I wanted it to be whilst it glued!
The A72 bridge area...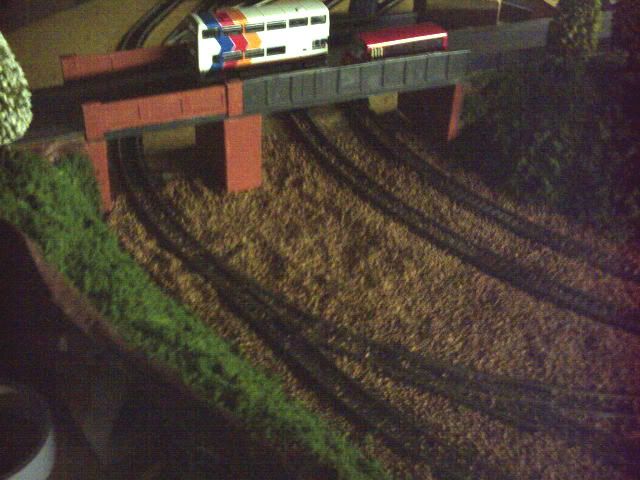 The bank by the bridge...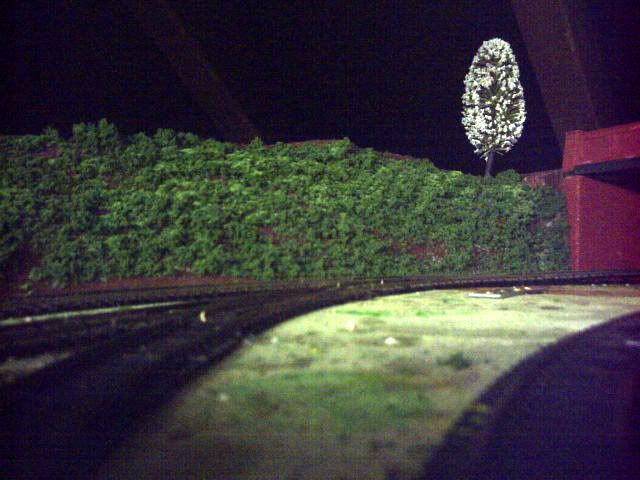 The freight branch...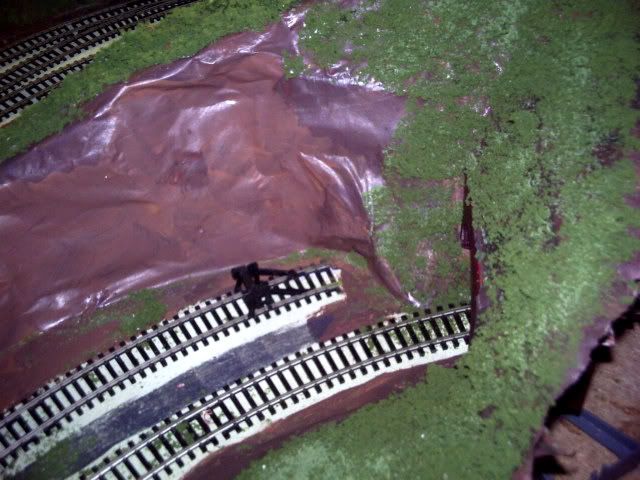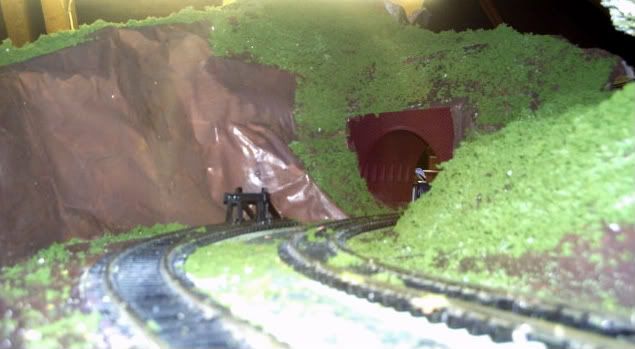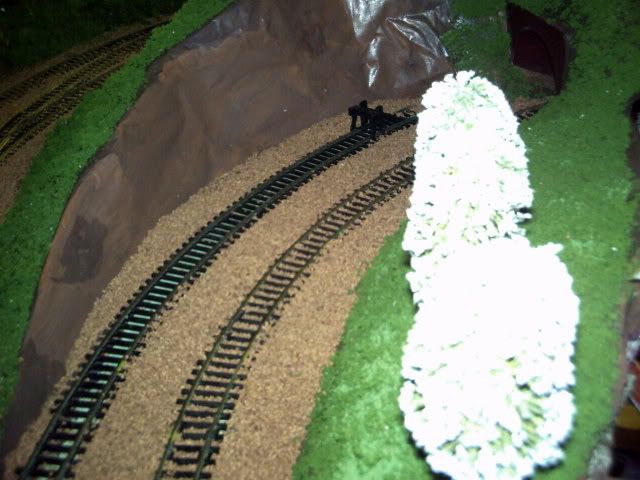 The run down the mainline...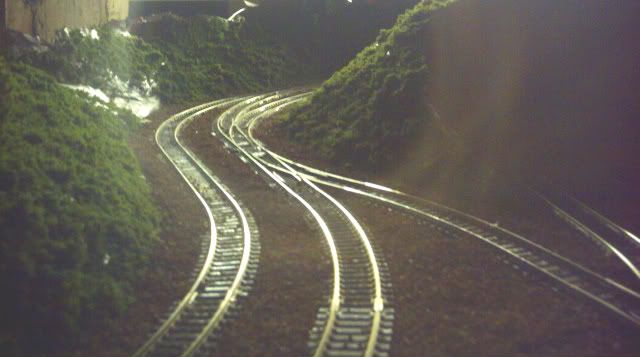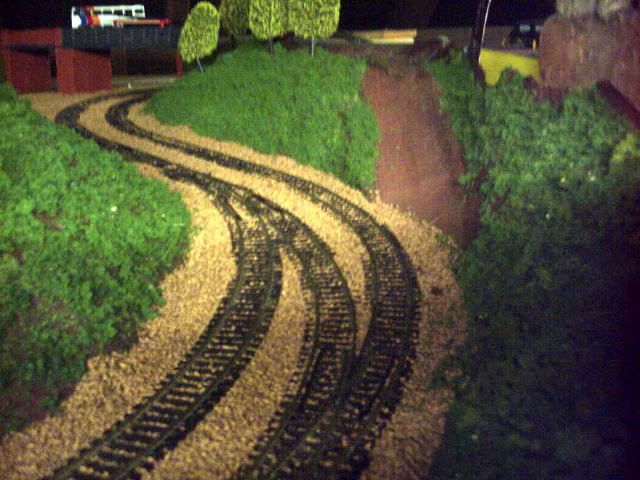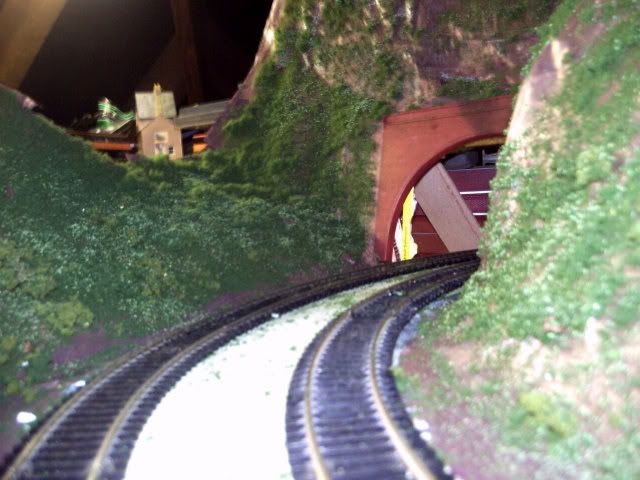 The drivers view out of the tunnel...