Discussion Starter
·
#1
·
Hiya,
Thought i would share with you my latest little side project which i was doing whilst i wait for orders to turn up!!
I wanted a restored Autocoach for my modern image layout and after seeing on a railway website a red / cream one decided to copy it in OO.
Anyway, I started with the Hornby Autocoach in Maroon which i frankly thought was a bit dated and old looking
. I stripped it and sanded it down with extremley fine wet and dry before washing and scrubbing the plastic shell. I also removed a lot of detail at this point and stripped the bogies and the chassis.
I still have work to do on it which i will post as i do complete it. I cut off the steps ( completly oversize )
and all the handrail forms that were on the plastic body.
It was then resprayed with Halfords grey car primer and masked up for respray. I sprayed it in red and cream ( halfords car paints ) and lined and numbered it using pressfix. I then my attention to the interior and painted it in BR colours. I placed a few hornby people in it just to give it some life. It will have working lights soon but i have still to decide if i like the white roof or if i want to make it grey as some real ones have both.
Anyway here are the first piccys for you all to look at !!!!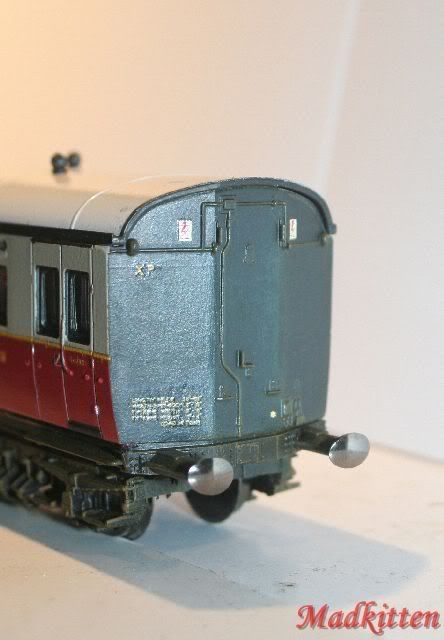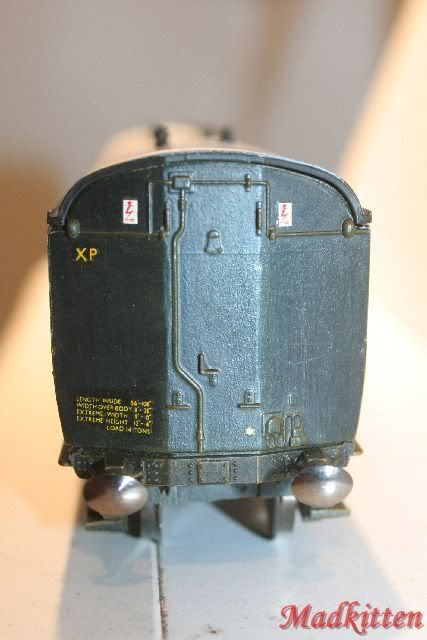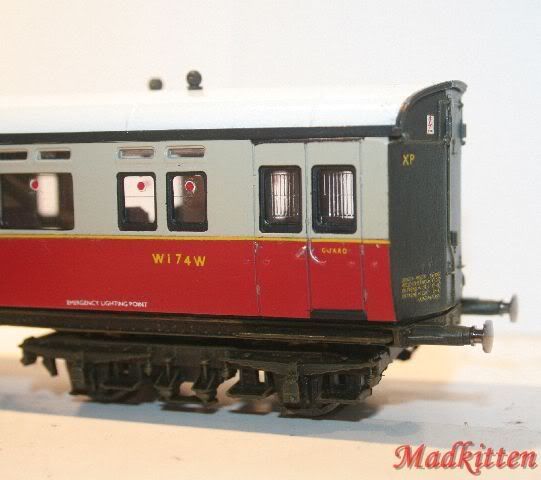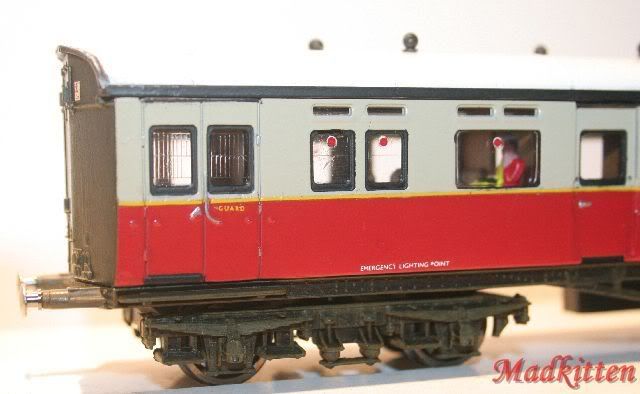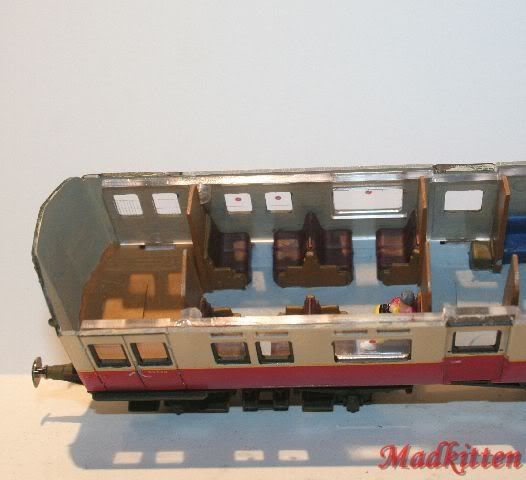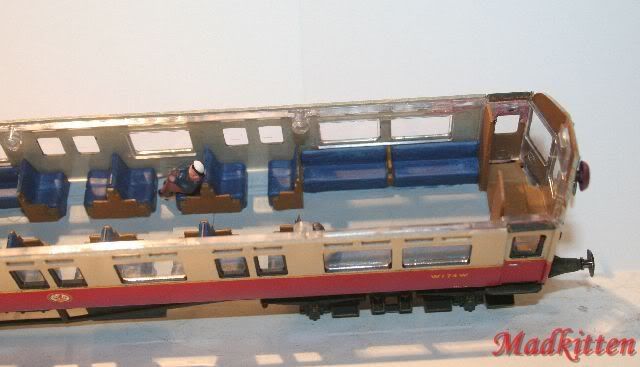 Arrrgggh - ive just noticed that the letters are slightly steped on one side so i will have to rub that back and re letter!!! Apart from that i have to make the chassis steps and the handrails and add the piping and under chassis link for the steam engine - The model will then be fitted with three link screw couplings and as soon as i have found a hornby 14xx will be coupled with it ( after it has been updated to an autofitted locomotive ).
Hope you all find this interesting !!
Regards
Nikki ...........................................