Hi there powerscape ....I think I'd be inclined to use two ply sheets each being 4x5.
Brace them around the outside and put some dowel holes in the two mating faces to ensure that it all lines up correctly.
Design the layout so that the joining section contains ony straights and screw the track down well [by screwing the track down you will give the ply more stiffness .....three rail "dublo" track is pretty sturdy stuff]
The final four sections ? [? I'm assuming it will be just two loops] would be inserted just before mating the two two boards together and then lock the whole lot together with the dowel pins.
I had a three rail layout as a child......It was on a 6x3 ply board just braced around the edges with 1"x1.5" wood .......and it withstood being moved [by an 8 to 13 year old yours truly] all around my parents house without any damage ....I even worked out for myself how to move it from my bedroom to the "front room" down a flight of stairs without damage ....on my own!
I still have it .....although it is now mounted on MDF board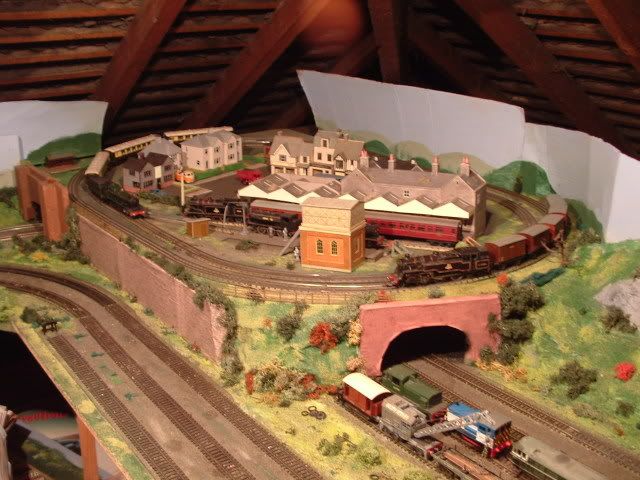 It makes for a bit of "moving scenery" on my 00 layout ....and reminds me of my childhood.
hth....
Looking forward to seeing you and your layout at a show somewhere ....keep us posted.
best regards
T.