I've had the subject model forever, well, at least 20years. I recently compared to the data in Essery's LMS Wagons Vol. 1 (essential for the LMS modeller but somewhat hard to find)
and must conclude that it is actually a quite good and accurate model. I even don't mind the moulded handrails. The underframe, while being generally accurate is a bit clunky with
overly thick steps, brakes moulded to the W irons and no brake gear detail.
Quite some while ago, I got myself a Bill Bedford replacement underframe kit from Eileen's (
http://preview.tinyurl.com/czpbpou
)
Since I've been in the mood lately to work on my wagon backlog, I thought I'd have a go.
First, the starting point: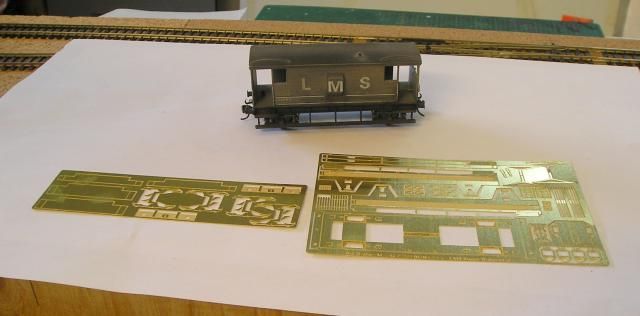 The u/f kit is typical of Bill's products, superbly well designed and intended for sprung suspension. My only beef is that instructions are not included.
However, I'm experienced enough to know where most of the bits go and I have built Bill's kits in the past. There were a few things that could have been pointed out and
there are one or two pieces that I don't recognise.
I could give chapter and verse on the build, but I'll simply cut to the chase: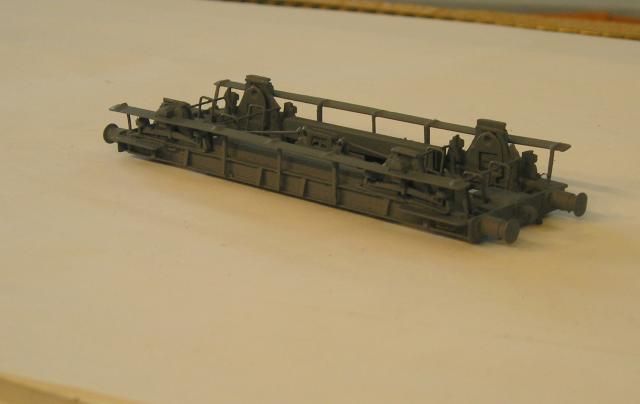 This shows the completed build in grey primer. It's a bit easier to see some of the details. Note the brake gear. The axlebox/springs were recovered by chopping up the Hornby u/f. Safety loops are a detail I added.
Buffers are from Lanarkshire Models (
http://www.lanarkshiremodels.com/index.html
).
The body of the van was left untouched and was glued onto the new u/f. The whole assembly was weathered and here it is: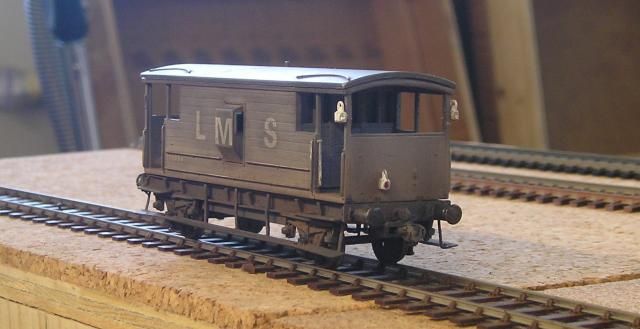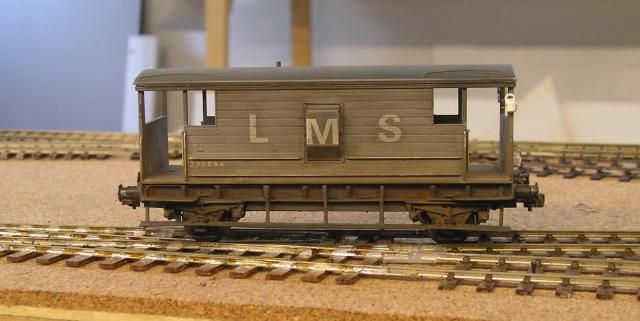 Lamps are for unfitted goods.
John