Discussion Starter
·
#1
·
Richard has improved his flicker free Kit with the addition of LED mounting boards. Photos will explain most of it.
Flicker free can be used on AC DCC and DC max 20 v. It doesn't matter how you wire it to the tracks as long as the red wire on the flicker free goes to the + side of the LED's.
I have the lighting bright so you can see the effect. I highly recommend this kit and in the next couple of weeks I will try to get a post up using Richards Flicker free and optic fibre on a couple of German coaches. Optic fibre and beads for table lamps.
This took me about 1 hour to do as mounted beads on the LED's for effect and the coach wheels were tricky to remove.
Feel free to ask any questions and their is another post pinned under reviews which has lots more info on the original flicker free.
The board used to mount LED's, handy for working out spacing. They are 150mm long and can also be used in n gauge.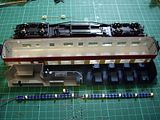 Close up
Close up of LED's lit and beads mounted.
As you can see no wires a super cap (200000 micro farads) is storing an electrical charge, something like a battery.
Pick ups made by winding a solid core (0,2mm) wire around wheel shaft. Reduces friction and simple and cheap to make. CNC machined wheel spacer to ensure good running after I have being in there.
Bring it all together with 2 quick solders and a bit of heatshrink.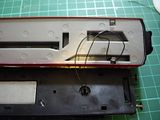 This explains flicker free simply "look no wires"
Close up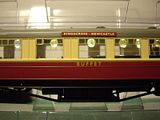 Night shot still in plastic.
Mk 1's with lights and tail light. Maunsell coaches are tricky to do but look great.
Enjoy
m