Discussion Starter
·
#1
·
I thought I'd share this just finished van - in EM gauge. A few months back, Brassmasters had a batch of D&S kits on offer so I got the L&Y 6 wheeled brake (for some reason I like 6 wheels).
Opening the bag, you get this: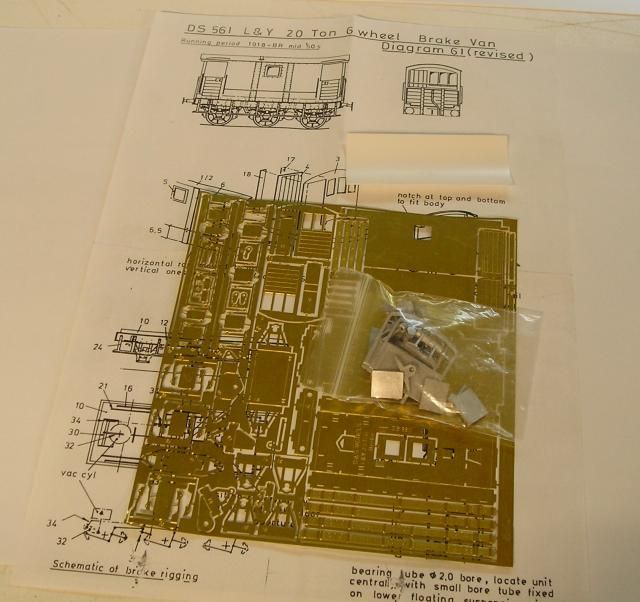 Construction is relatively straightforward with soldered assembly. There is a complicated suspension design to the kit, which I tried to follow but got defeated
In the event, I found the suspension to be unnecessary, fixing all the axles and giving the center axle some sideplay. There was some missing information relating to part of the underframe, but I energized my leetle grey cells and found a solution.
Without going through the details, I ended up today with this: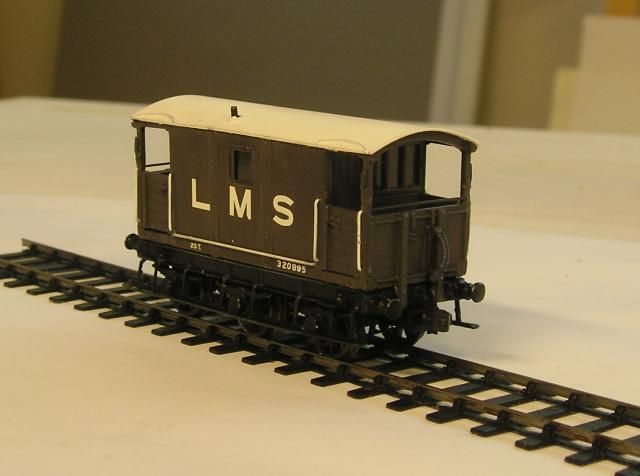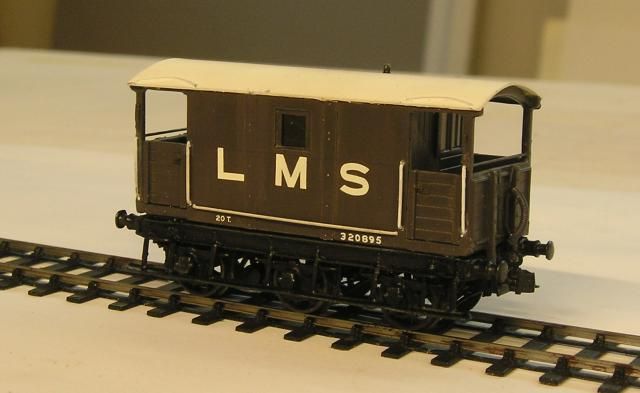 Livery and numbering is guesswork - I couldn't find any decent data.
I took lots of pictures of the build in progress so if anyone has any questions please ask.
John