Discussion Starter
·
#1
·
I have been working on a kit for the new MRC club layout "Putnam" and I thought I would post some pictures.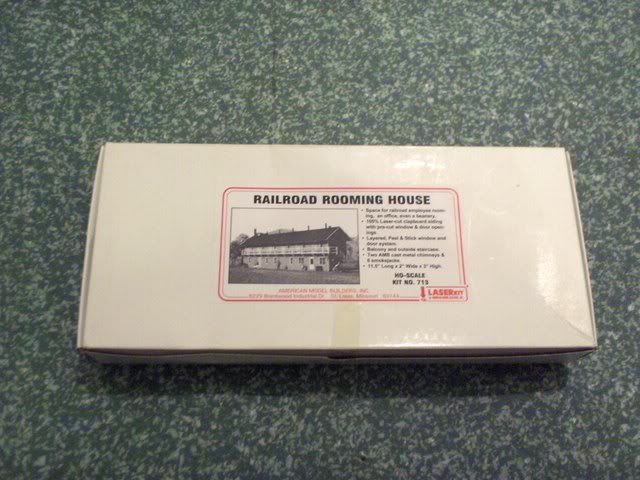 When I first opened the kit it was pretty daunting. I remember as a kid I got something similar but it was really just a box of veneers and some plans and i had a feeling this was going to be something similar.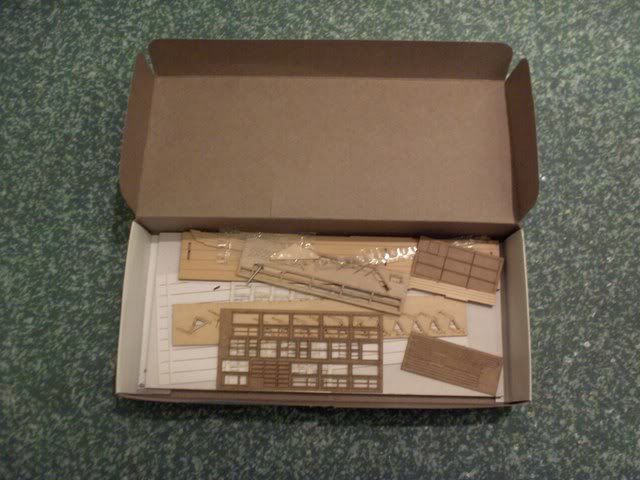 On looking throught the parts evrything was beautifully cut. The windows are stick together witht he adheasive already aplied to the sashes.
First step was to build the basic 5 sided box. Unfortunatly I even managed to balls this up and put the floor on the wrong way round. The building has a balcony with stairs comming down the end of the building (nearer the camera). The floor has a small tab to accept the stairway and I put the tab at the wrong end. It was not the best of starts but it should be an easy fix. You can just see the tab sticking out the far end.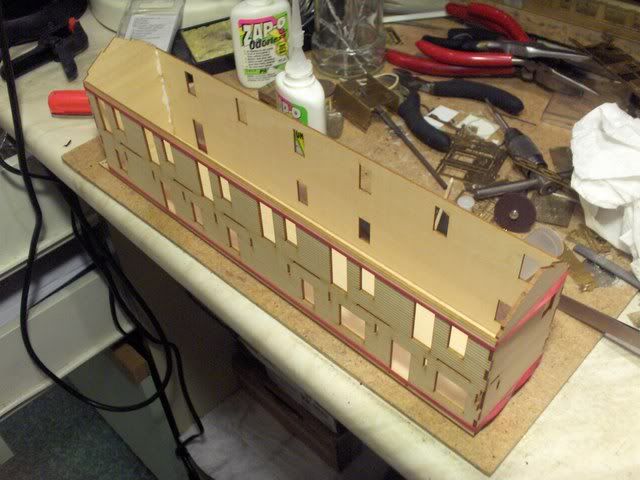 To start with I tried gap filling CA but this was completly useless in this application. So plan B was ordinary PVA. I did one end using this and the other end I tried some "canopy glue" I bought from a radio controlled car shop. it worked very well and has dried clear.
Next came the wondows. I have been putting off this step for a couple of weeks but last night I decided to bite the bullet and make a start. The wondows are made of self adheasive laser cut veneer and they work a treat. Evrything is cut so accuratly and needs aplying accuratly to make it look right. The front frame if first stuck to the outside of the building with a very thin lip around the inside. The rear frame and sash and glazing are done as a sub assembly and pushed in from behind the frame.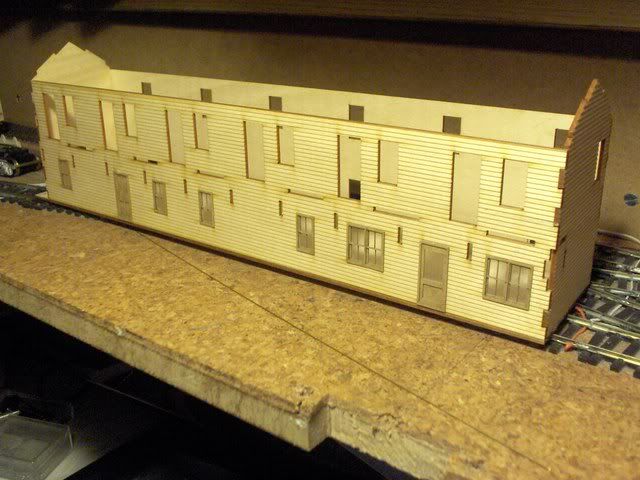 I have so far done all the lower windows on this side. I wanted to do these first because I think they will be fidelly to do with the balcony in place. I am going to tackle the balcony over the next few days. I am hopeing to have it on the layout at ally pally. (weather its finished or not)
Peter