Discussion Starter
·
#1
·
Today I completed the subject vehicle. It was challenging and interesting and pushed my skills and experience.
The kit itself: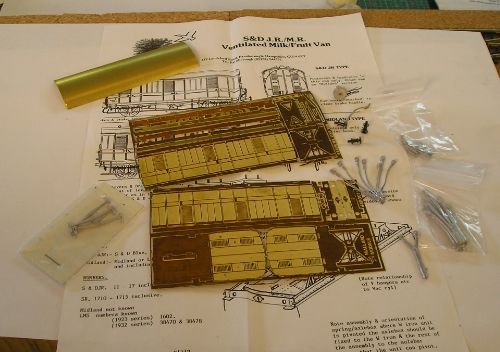 I decided to use Bill Bedford sprung W irons instead of the designed in compensation.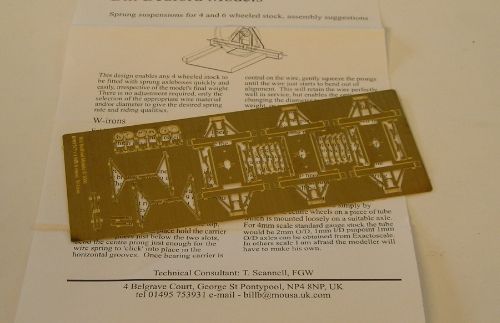 I've used these several times before and they do work. The hardest thing, for me anyway, is to laminate the brake shoes.
Here's an early test: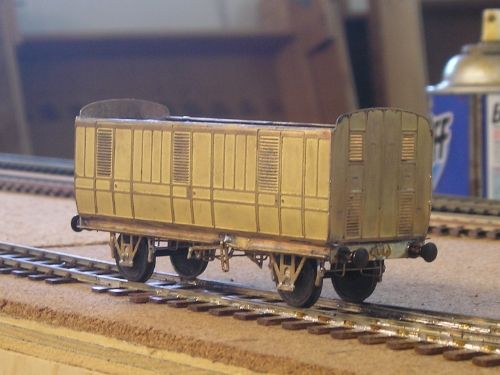 I put a fair bit of effort into the underframe detail and brake rigging. I also did the safety loops, I think this adds to the overall effect.
I won't go into chapter and verse although if there are questions I have more pictures. Here's the result this morning after weathering: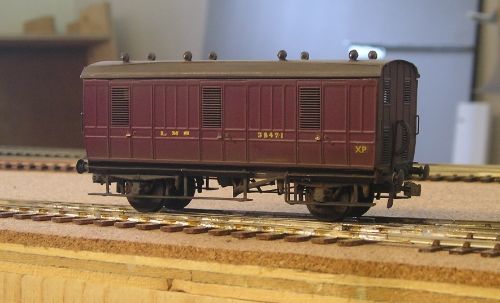 My ultimate plan is to assemble a milk train. Just for a giggle I coupled my other milk van to it:

Not too bad if I say so myself.
John