AS a way of introducing myself [and my layout] heres a few pics and a brief description ....
Loftborough runs four different systems.
Live Steam [one tailchaser loop]
00 DC [three tailchasers and shunting yard]
Hornby Dublo ...3rail ...[two chailchasers]
N/009 guage [one tailchaser]
The total area of my layout is 12x8 and its in my loft.
It,s more of an operational layout than scenic,but the Dublo and N/009 were originally intended just as bit of "moving scenery" ...but have gradually evolved into layouts in their own right [this is p'tic'ly true of the Dublo ....it started a dumping ground for unwanted buildings and stock,but things are gradually improving]
My original idea,was to have a layout representing all four regions,set sometime in the mid 1960's,but my own personal preferences of locos began creeping in when I bought new locos and its now begining to look a little like LMS meets LNER [somewhere near Sheffield & the ECML ...which is where I live,and did most of my "spotting" in the early 1960's]
So its mainly LMS & LNER steam,with an occassional GWR & SR loco thrown in ....and a few deisels.
I'm afraid my photographic skills leave a lot to be desired,and apologies to those of you who have seen my pics on other forums ....but here goes.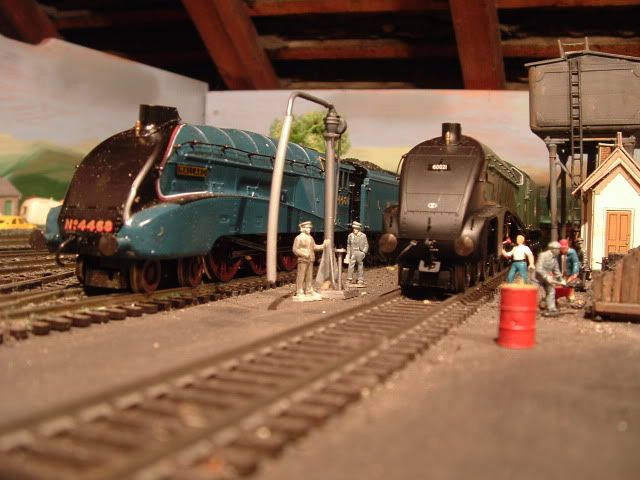 Wild Swan & Gresleys Duck [Mallard is one of my two Live Steamers]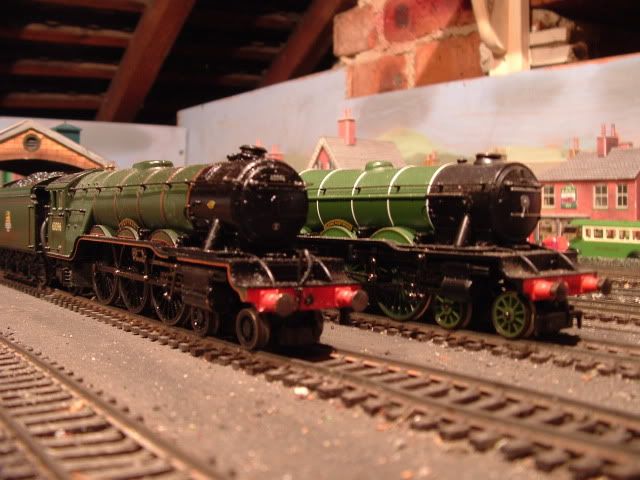 Scotsman & Papyrus [Papyrus is the other half of my Live Steam fleet]
42789 waiting leave the goods yard [I had'nt noticed the other loco still running in the background ....I was rather pleased with the effect though]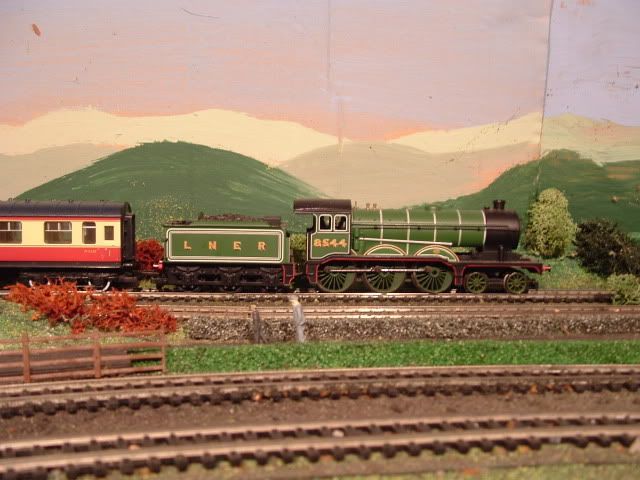 A B12 working a preserved special
An N2 working a coal train.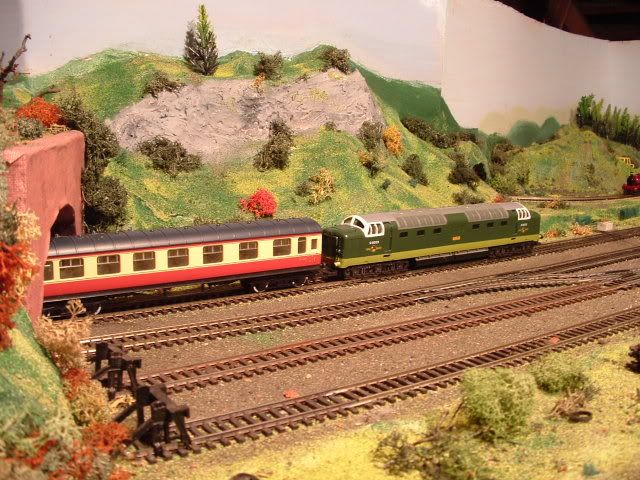 Deltic 9003 "Meld" ...one of the few deisels on my layout.
A couple of SR visitors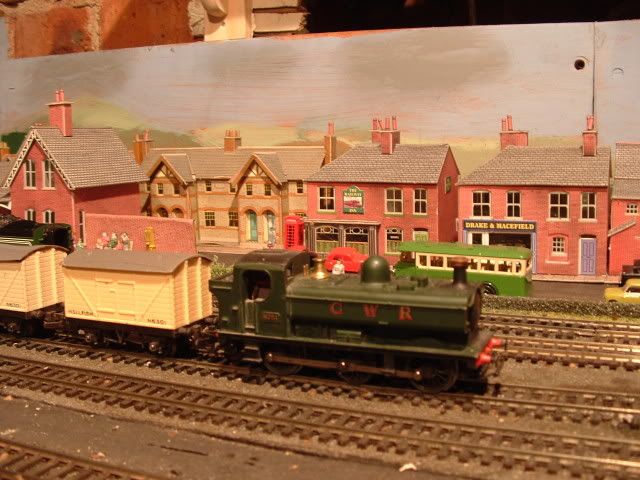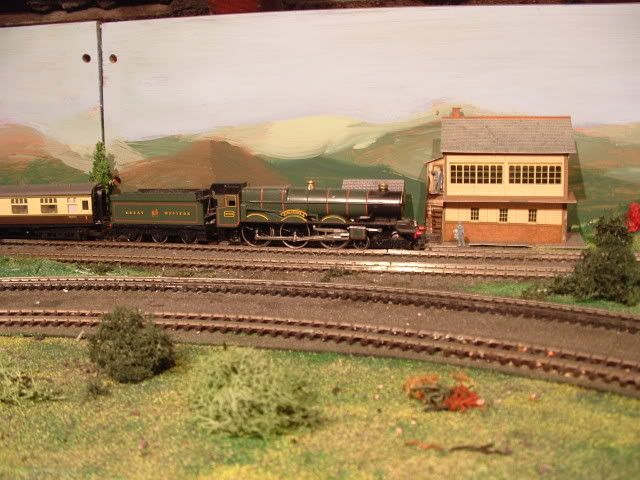 And a couple of GWR visitors
A couple of shots of the Dublo section.
And the N/009 section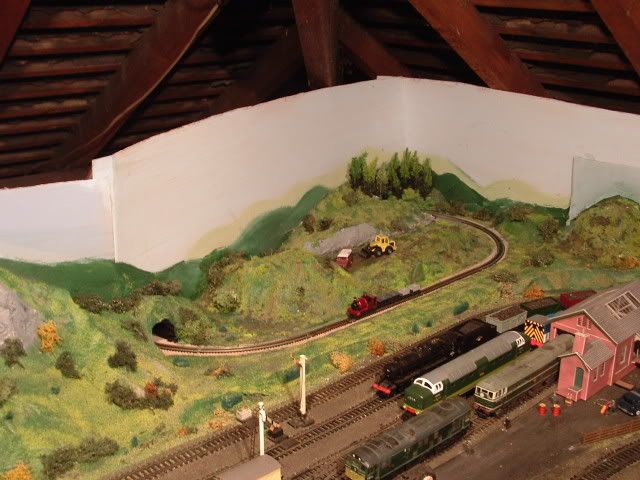 The loco is a £1.99 childs Thomas series "Skaloey" ....heavily butchered and mounted on a Bachmann "Plymouth Shunter" ....the original idea was just a bit of Narrow Guage ""moving scenery"
Just a few Scenic shots....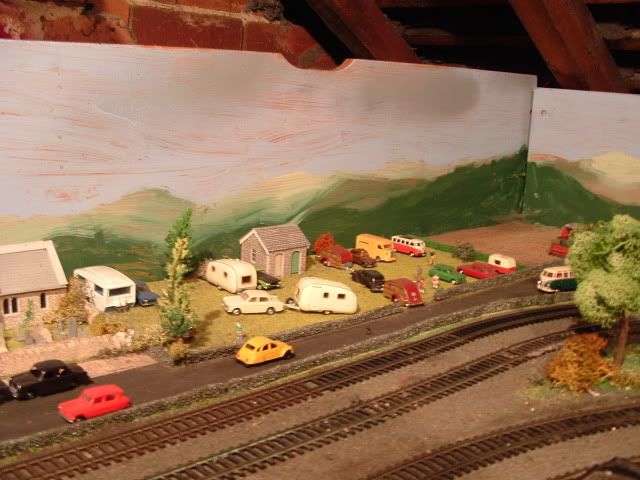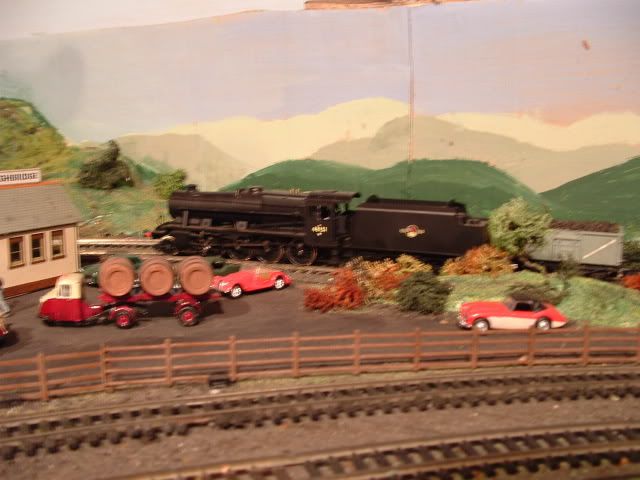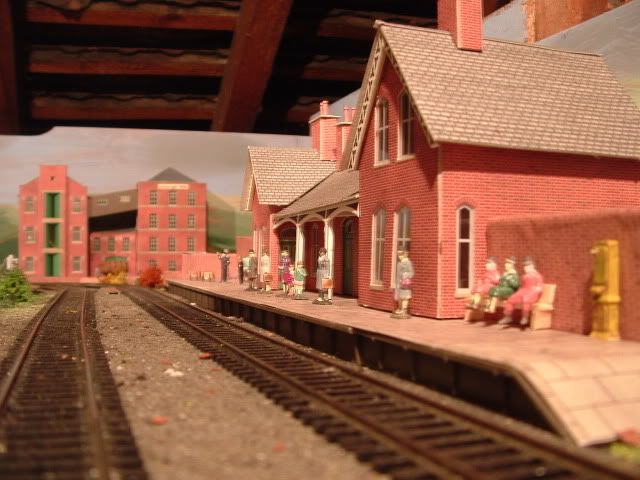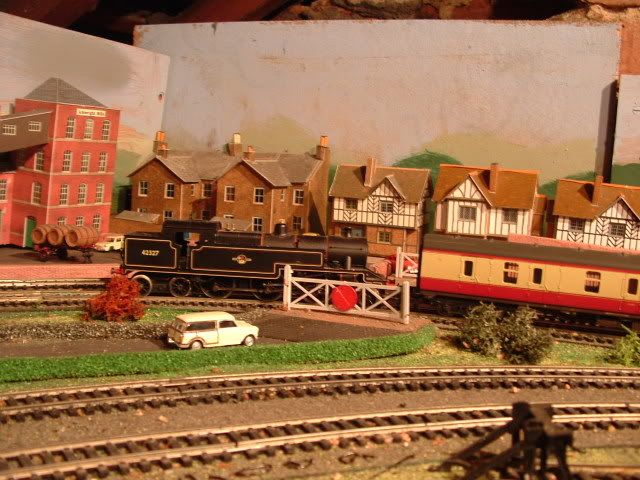 .....I readily admit that the scenery leaves a lot to be desired,but first & foremost,this is an operating model railway ....I can have an hours running session without any hitches/derailments or niggles ....I just sit back,pour myself a glass of beer and enjoy.
The layout is far from finished [is a layout ever finished] ....most of my plans now involve improving the scenery ....but I find it a whole lot more fun to just sit back and watch at the moment.
best regards
Terry