Fresh back from the Wolstyn festival at the weekend i was at a freinds house yesterday and got a chance to let my newest loco stretch its legs.
Only the loco is mine and the coaches are currently for sale.
The loco is 01 101.
Its the Roco version. it has the motor in the tender driving the 6 driving wheels as well as the 2 outer wheels of the tender (the tender wheels have traction tyres) there are a few really tiny things that i am not happy with (if i had paid full price i would never have got this loco) there are no sand pipes to the wheels despite a recess in the boiler to allow for them.
The motor runs very smoothly but the cardan shaft in the cab is quite conspicuous, there is a little more slack in the loco than there is in the tender so i can actually move the tender a couple of mm without the loco moving!!
Generally i am very satisfied with it.
I now understand why people think hornby and bachmann loco's are weak!!!! my goodness can this thing pull!!!!!!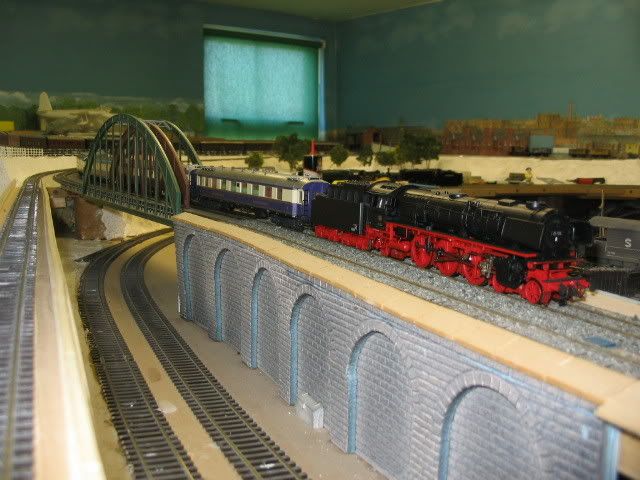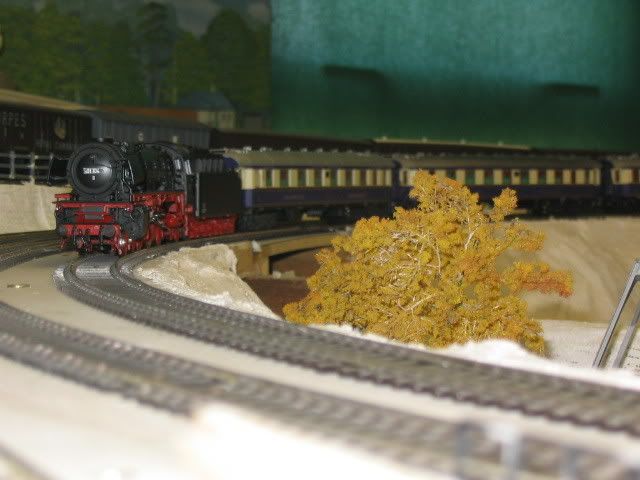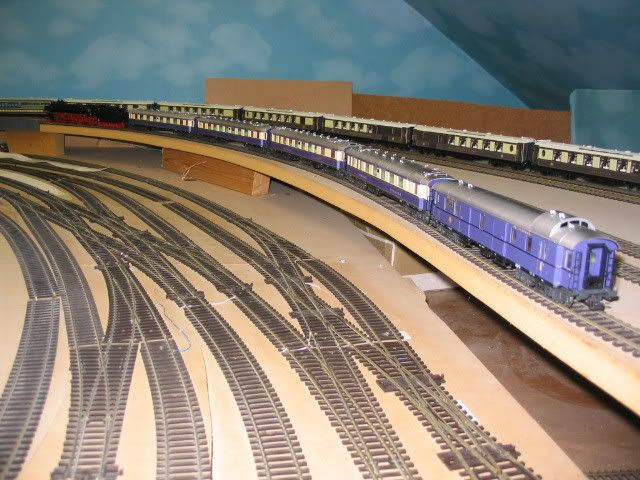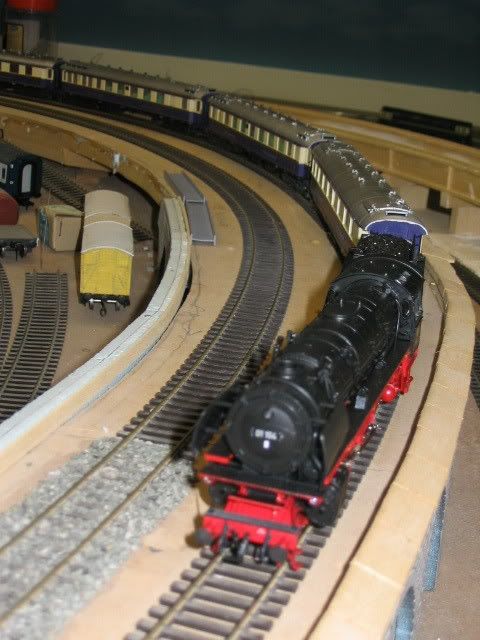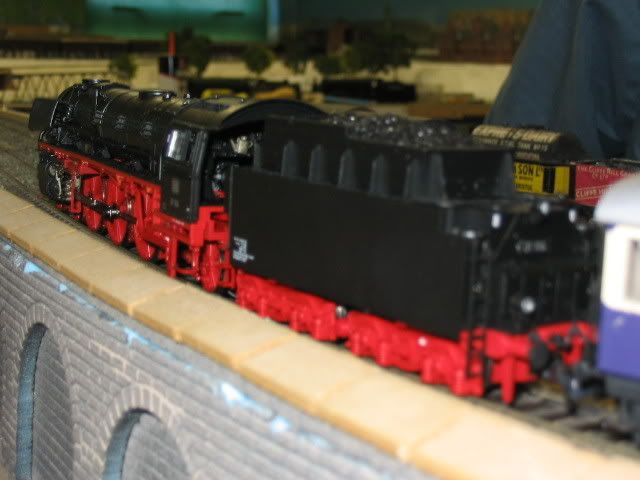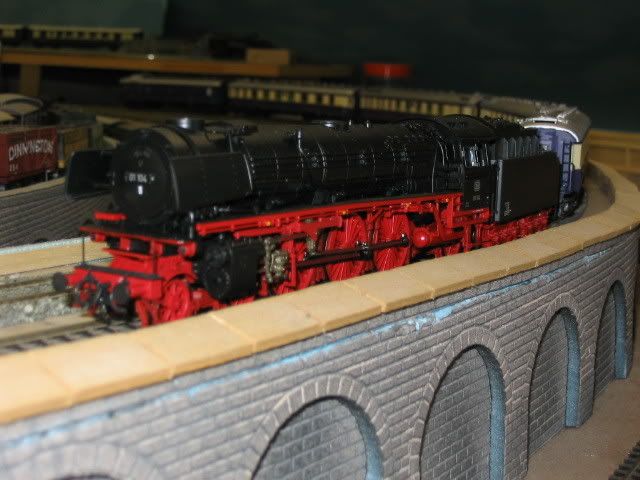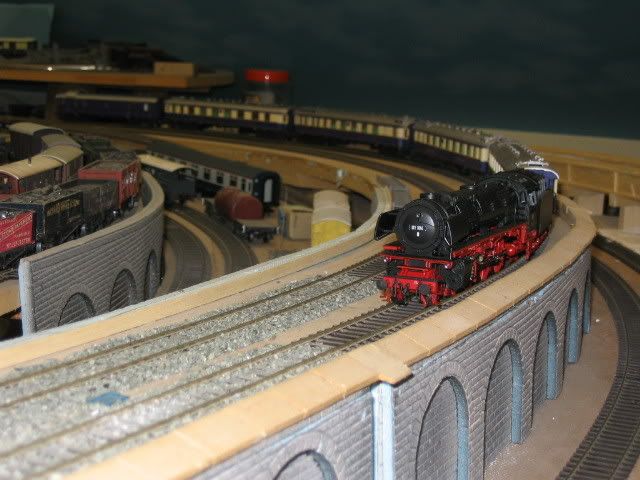 Peter