Discussion Starter
·
#1
·
As many of you know i really enjoy building coach kits and a good portion of the inspiration for that has come over the last couple of years from David jenkinsons books. I was never fortunate enough to meet the man as he died long before i made a switch away from RTR. I am in the process of drawing etching artwork for some LMS stock for myself and yesterday i was handed a bunch of drawings to assist in this. i really didnt think about them at the time i just stuffed them into my transport box and thought i would look at them later. I got home late yesterday and opened one of them and was stunned to read in the corner "with complements, David Jenkinson".
Some of them seem to be copies of his own drawings that he has given someone but has made some aditional notes on them. some are copies of Derby works drawings.
It was such a plesure to be in the possesion of something from one of my modelling heros-even if it is only tempory!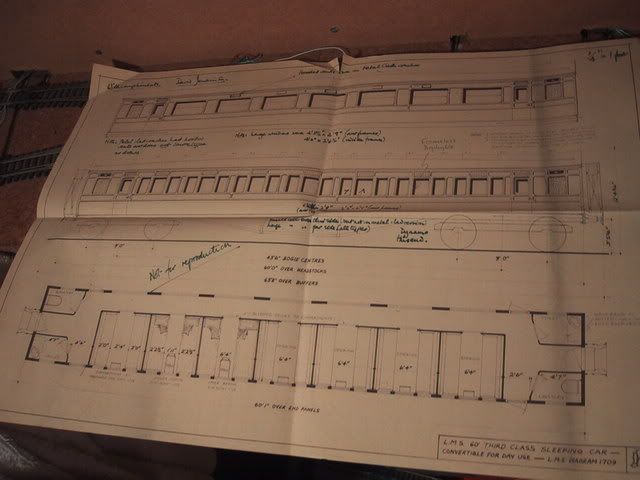 Peter