As people with families will be planning holidays I thought I'd stick this in even though it's quite a way off, for anyone around Dorset or Hampshire at the end of July.
Moors Valley 7 1/4inch Railway will be holding its annual Hornby, LGB & Bacmann weekend on 28th & 29th July. Hornby and Bachmann should be in attendance again with displays and probably a couple of layouts. There's a charge to park in the Country Park, see below, but entrance to the small exhibition at the main railway station is usually free, (will confirm this nearer the time).
We are currently working out how big a G scale layout we can set up as we have 80ft by 14ft to play with! Here are some photos of the last two years, and we now have the new shed to fill as well, so it's around 80ft by 30 ft overall including other layouts.
It's only a relatively small show but with the park and steam railway you can easily get a good day out.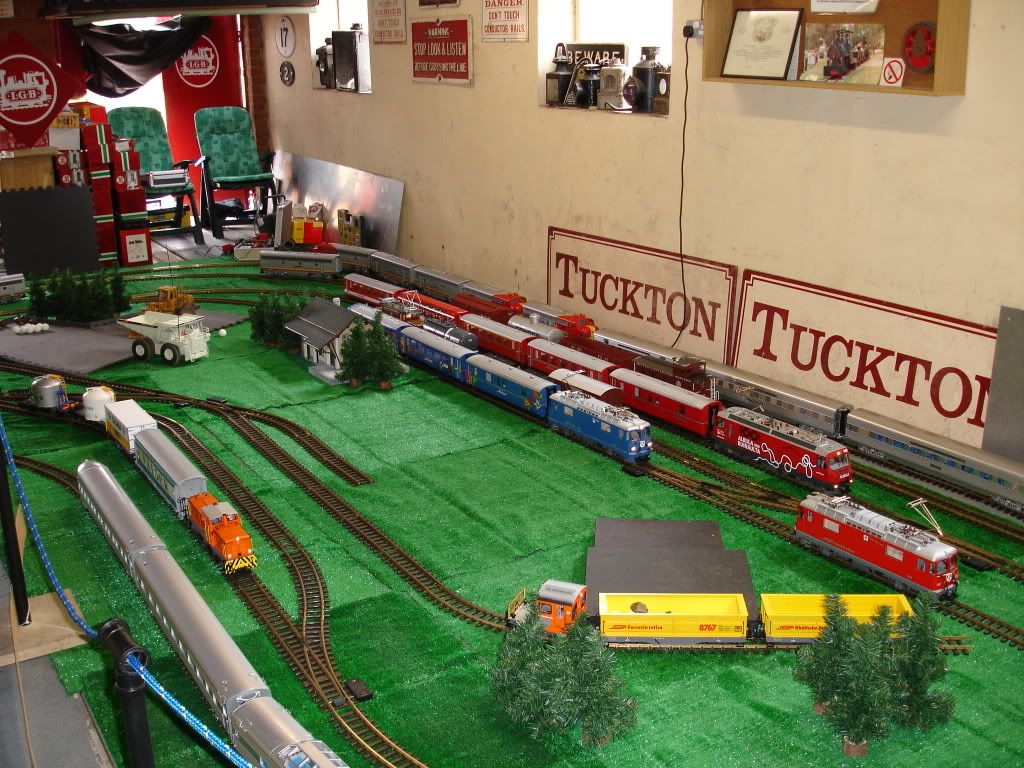 I've attached links for the Park and 7 1/4 inch railway so you can see what's available. If it's a good day it is a nice day out especially for families.
http://www.moorsvalleyrailway.co.uk
http://www.moors-valley.co.uk/default.asp
HORNBY, LGB & BACHMANN WEEKEND 28th & 29th July
Country park car parking.
Up to 1 hour £ 2.00
1 to 2 hours £ 4.50
2 to 4 hours £ 7.00
Over 4 hours £ 8.00