Discussion Starter
·
#1
·
Just thought I'd share some more kits on my bench and i'm playing with my new digital camera, Fuji S9500, at the same time.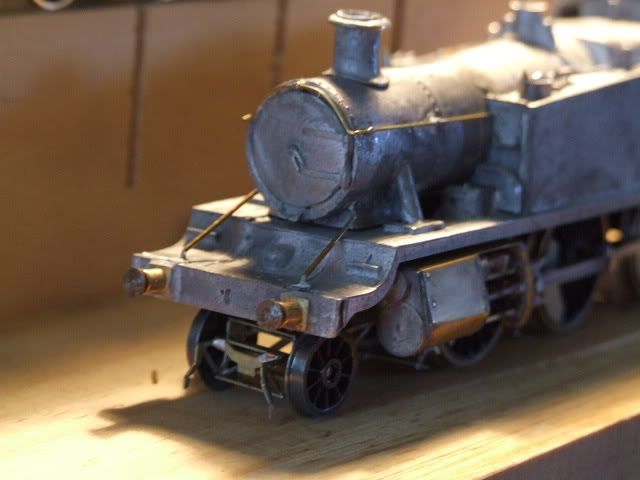 SouthEastern Fine Cast 61XX. A joy to build as there's no valve gear but it still came out slightly wrong as I forgot to check to see if the footplate was straight. The footplate was okay in the vertical plane but had a slight twist in the horizontal plane and I didn't notice till I went to mate the chassis up to the footplate. Still looks okay if you don't look from above. This has a 1620Mashima with a Branchlines 50:1 gearbox and it's a bit noisy so I'm going to replace it with a Romford GB1. It runs okay but gets noisy at speed.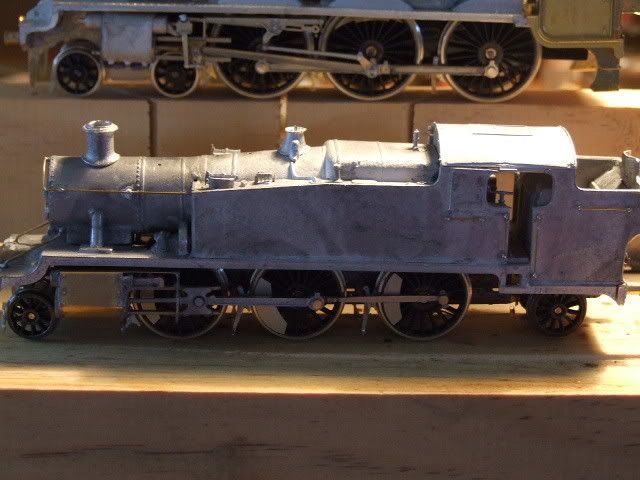 A Side view of the same.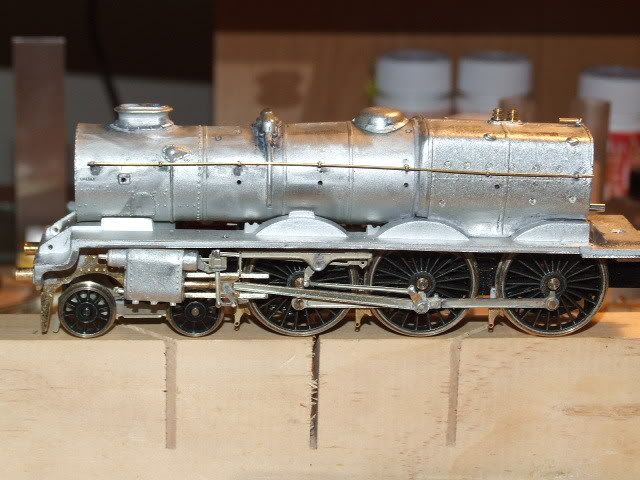 A Comet Models rebuilt Royal Scot. Nice kit with some excellent castings. Frames are a bit of a pain as unlike SEFC or DJH there are no tabs for the frame spacers so position is done by guestimation. I got one in slightly the wrong spot but as usual you dont find this out till you get a bit further along but it's easy to unsolder after you have painted the frames.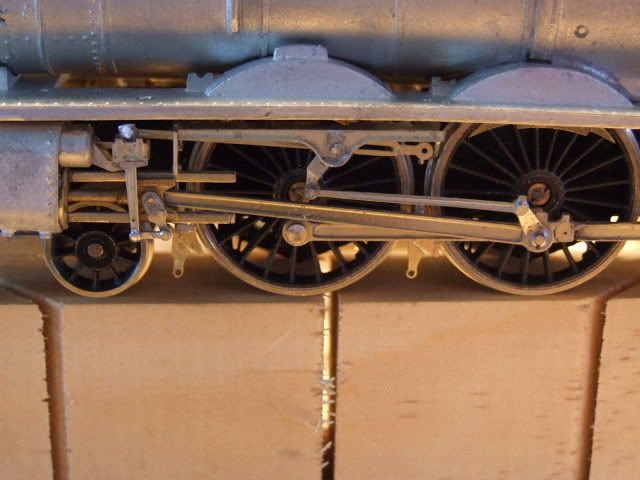 Valve gear is in kit form so I took a leaf from Tony Wright's book and used brass deck pins that model boat builders use. A lot easier and stronger than riviting. Rods and made from to pieces and laminated together. Crankpins holes are well undersized and require opening out with an appropriate broach.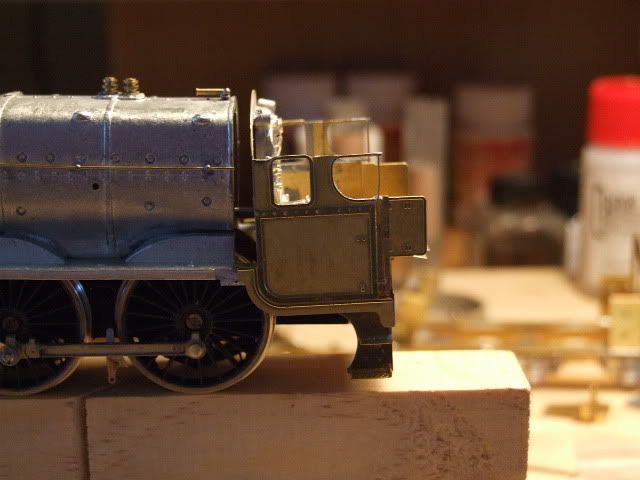 Cab is a nice etching and it's sits funny because I haven't trimmed the shaft off the motor yet as I may still fit a flywheel.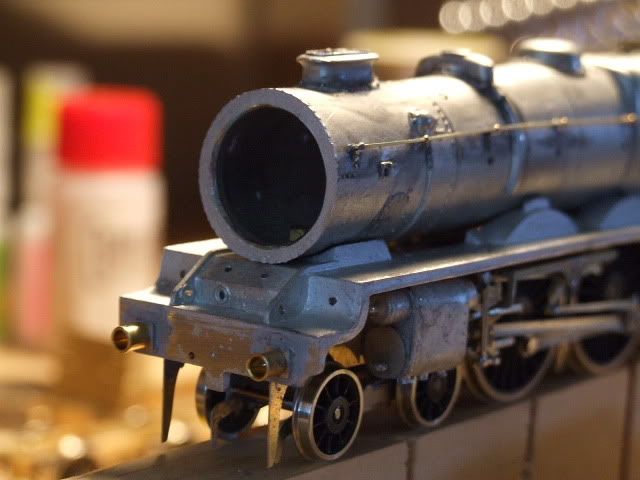 Partially complete front end with the shanks of Gibson 16" buffers
I'm building the tender next so it'll be next up so I can check ride height and decide on what sort of drawgear to use.
Ozzie21