Its not DCC but i thought you guys would like ths one.
I was doing some electronics work last night and was using my oscilloscope. just out of curiosity i turned on my layout and took a reading. I WAS STUNNED!!!!!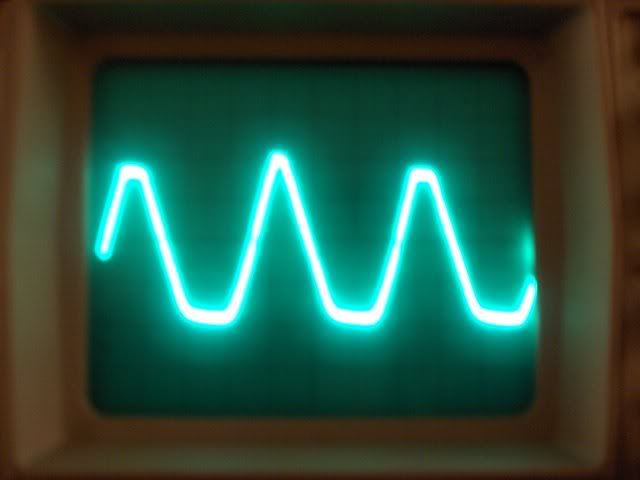 This is not a PWM controller. its a panel mounted controller from a well known brand. it is 10 volts peak-peak which i was quite happy with but that is supposed to be DC!! it looks like there is no smoothing at all.
Peter
P.S. sorry about the poor pic. its suprisingly difficult to take a pic of an osciloscope trace.