Hi everyone
It's been a while since my last update so I thought it was about time I did something (Been a bit busy trying to find a job! but to no avail!!)
As previously suggested I have concentrated on the engine shed,water tower and signal box. The first picture is where the station car park is going to be which is why I have put a brick wall there to keep the consistency going with the materials used ( Platform side walls etc ).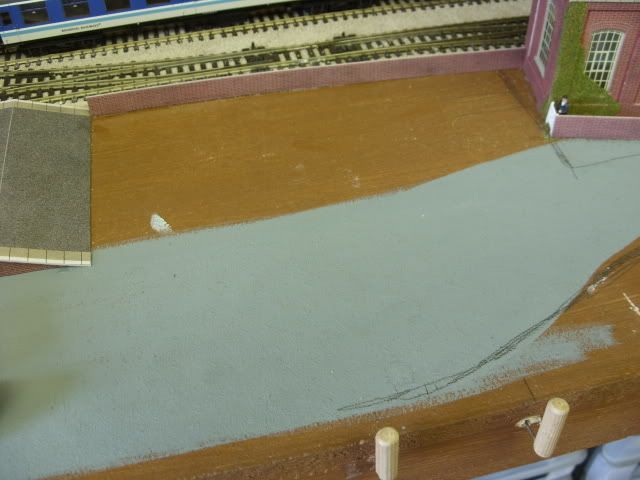 This picture is of the water tower and the more astute of you will probably have realised that it has moved from it's previous location at the thraot of the wagon sidings!
Underneath this picture is another view of the water tower with Jack the 'tea boy!' taking a well earned rest and just watching the world go by.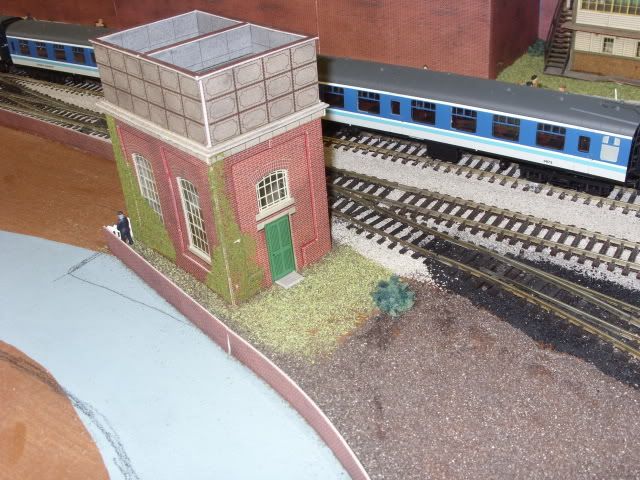 Here is the signal box which is now where the water tower used to be and I think looks quite good there anyway as the signal man can see the station and engine shed from his box.
Here is the engine shed although it isn't quite finished yet as a few bits and pieces and tools etc still need to be put into the area to make it more realistic.
This last picture you can clearly see ONE man hard at work! His name is Paul
. It seems that Roger and Frank don't SEEM to be very busy
maybe they are not quite so keen as Paul is on the 'new' traction that is 'cluttering up' their engine shed!!!!!!!!!! So perhaps they are having a bit of a moan about it
Anyway, I hope you all have enjoyed my little update and as ever please do give comments.
Thanks to you all for your continued support and encouraging comments.
Kind regards
Paul