QUOTE (Oakydoke @ 3 Feb 2012, 18:56)
<{POST_SNAPBACK}>
There's a little bit of info posted on "another forum", with these links....
Roco Z21 Command Station
You tube video
I SO WANT ONE! Here's a still from the You tube video.
You drive your train sitting in the cab working all the controls on the iPad. Notice how you can see from the right hand cab window that streamlined tank loco down on the track.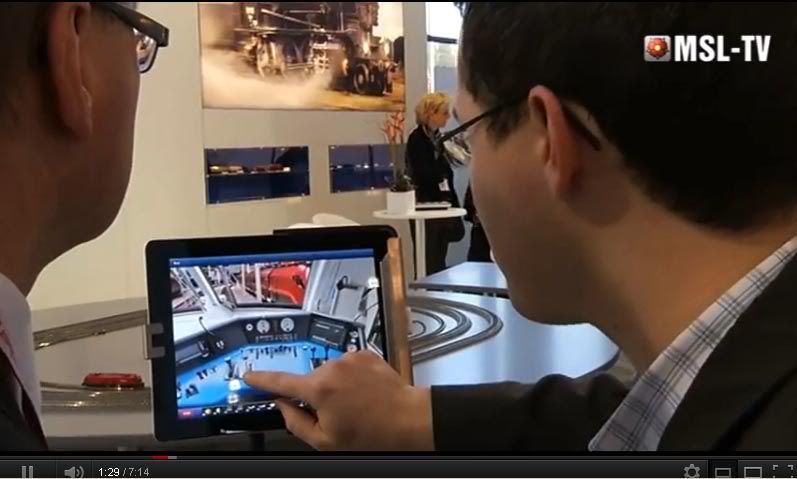 I think Reine Reinhardt said its being launched in Juli. Now how can I get kontrol of wife's iPad?
LF&T