Discussion Starter
·
#1
·
Hiya,
A few people have ask that i post up the pics as i build an N gauge Stroudley Terrier as no one seems to make one. So here goes.........
Making a start - I cut out the basic footplate shape.
Two cut out cab sides and matched all parts to the plan. Here you can also see the tiny motor i am going to use.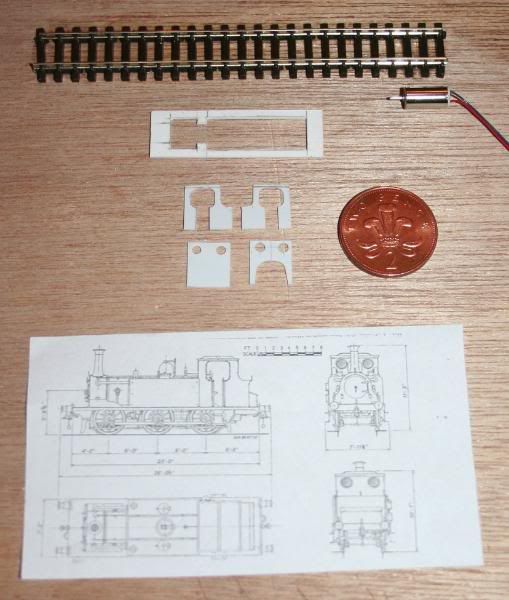 Cab Sides , back and front put together.
adding the back of the coal store on - here i used a larger sheet of plastic heat shaped to fit then when glue was dry cut and filed it to fit.
Added the corner posts to strengthen the back of the cab section.
fitting the cab to the footplate.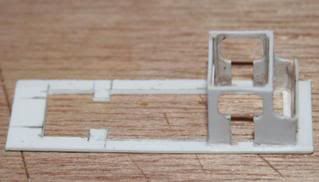 Roof and Bar across back of the coal store added. Hand rails cut and fitted.
The roof though simple still requires 6 pieces cut for it.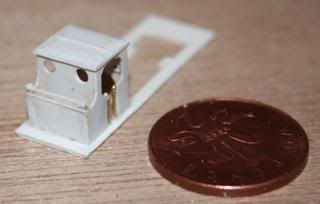 Close up on handrails before side is filed and sanded.
Boiler added made from one of my old Lipliner pen tubes. - This is the perfect size for this
boiler and being made from plastic as well is very easy to work with and fit into place. The chimney end was made from a brass locating pip for O gauge wagon wheels and the chimney itself was carved from a single piece of plastic.
First parts of the tanks added. This is a tricky section to get right and involves a lot of trail and error to get the shape right.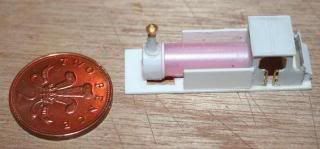 tanks fitted and boiler band added.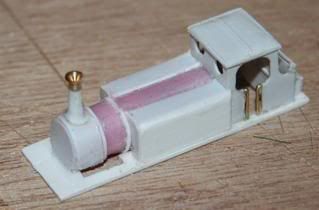 Dome made by forcing hot plastic sheet over wooden former - all other metal fittings made by hand at this point. The pipe to the top of the dome is made from a staple that has been filed down to as round as was possible.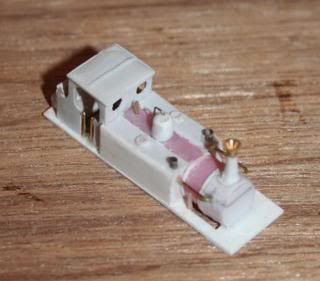 So far - Unpainted and still to have some little bits carefully filed flat, essentially this is the top for the Stroudley Terrier.
I will post the chassis as soon as i have started it but i am still working out the best way to make it . This is one of five i will be building over the next few months. Each one takes me on average about 14 hours to build which may seem a long time but now i have made the first one this will be greatly decreased.
Nikki