Discussion Starter
·
#1
·
Hello folks.
I spent last weekend in holland visiting my stepdoughter who is studying in Leeuwarden. I alto took the opportunity to take some railway pictures.
I arrived in holland late on thursday night and went straight to schipol station. i am still getting the hang of taking pictures in low light but i think i got a couple of good ones.
I was unsure about which train to get on and the Dutch people were very helpfull. a family noticed me taking pictures and informed me that they call this type the "dog nose". i can see why!! (their train was running late!!)
For the first time ever, both me, my camera and a TGV were all in the same place at the same time!! unfortunatly the TGV was going very fast and my camera was using long shutter releases to cope with the low light-I think you can see where this is going.....
Dont laugh!!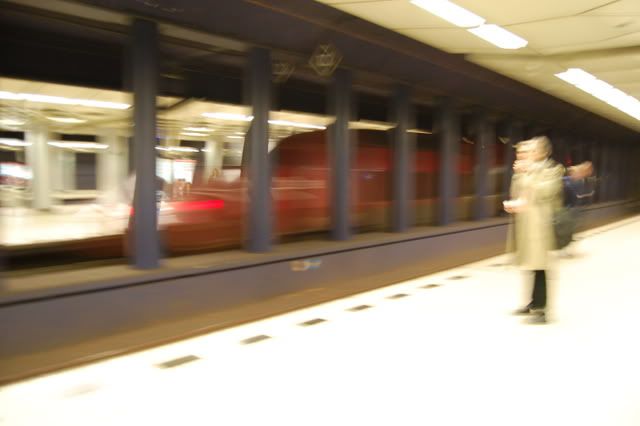 There was also a rather nice electric loco pulling a train that stopped at the station. I like to take pictures of this kind of thing because I simply dont know if it will exist the next time I go. Things seem to be moving so fast right scross europe at the moment. Particularly in the 'lesser countries'.
I had to change trains at Amersfort. The time table gave me a while 2 minutes to get from one side of the station to the other which was about 10 metres but the next train was formed of 2 halfs and i had no idea which half to get on, only that they were going to different places!! while I was trying to find out the train left and I had to wait 30 minutes to get the next one.
That was not to bad because I needed a rest and I could take some pictures and some much needed food. When I arrived there was a double decker EMU sitting in another platform.
Another EMU at Amersfort. sorry I dont know the type.
There is a type of dutch train that I had seen many pictures of before. It has the cab sitting ontop of the coach. I have no idea what the dutch call them but I took to calling them hammerheads! I thought they were a rarity so I was very supprised to find that they were actually the standard unit in northern Holland.
2 of them formed my last leg to leeuwarden.
They were supprisingly comfortable. They came in 4 flavours (that I could see). Both 3 and 4 car versions of origional and rebuilt versions. They were very easy to tell apart. The refurbished ones have air conditioning and so the windows dont open. They also have a single plate at the front instead of the double doors of the origional units. The destination indicators were also LED based rather than the origional roller blind variety.
The next morning Wei Wei was at university so I went round the town (didnt take long!!) and headed to the station to get some shots in daylight.
lots of hammerheads and some new EMU's were present. The EMU's also had an interesting feature. They were articulated with each end coach resting on a motor/engine unit. Some of them had an extra coach that only had one bogie. To be honest I dont really see the point of this articulation arrangement. I could understand having a seperate motor compartment if they were not articulated (if one broke down, you just swap the entire engine compartment).
The hammerheads had by now become rather ubiquitous.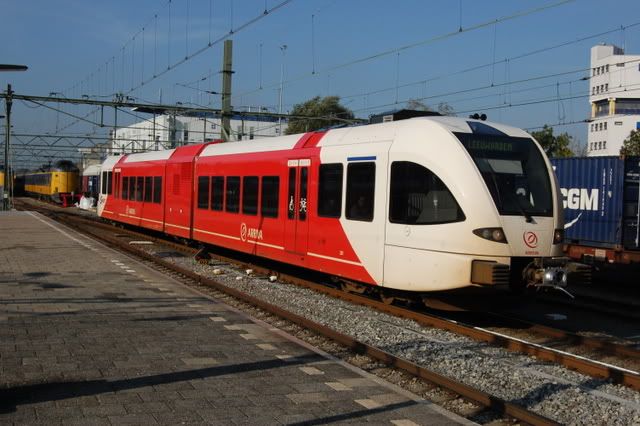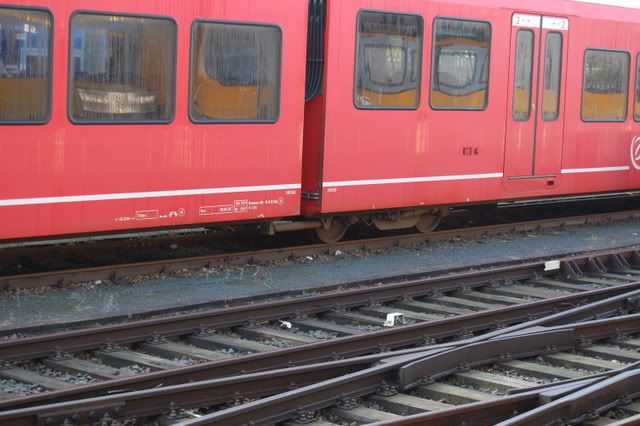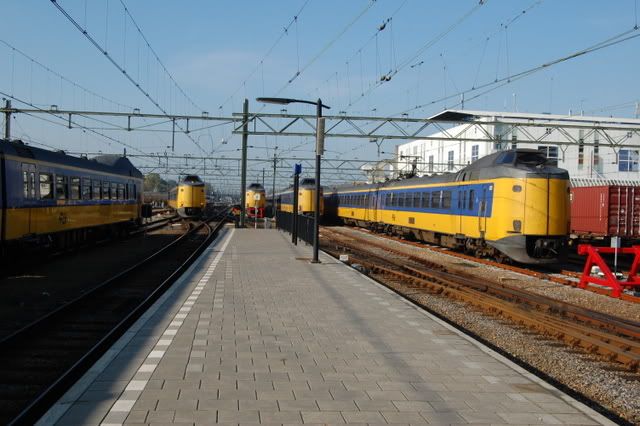 I left holland on sunday afternoon.
Wei Wei and hammerhead.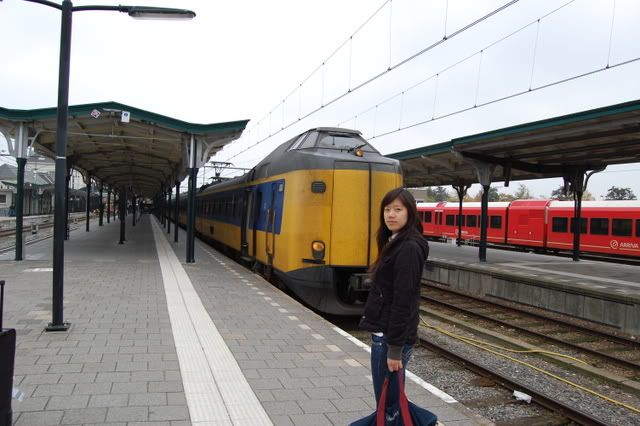 On the way home I had another wait in Amersfort.
There were some freight? loco's in a siding next to the station (do you ever get that feeling that they left them there especially for you to photograph??)
There was also another brand new EMU.
Just outside the station there was some departmental stock including a rather delightfull 4 wheel coach.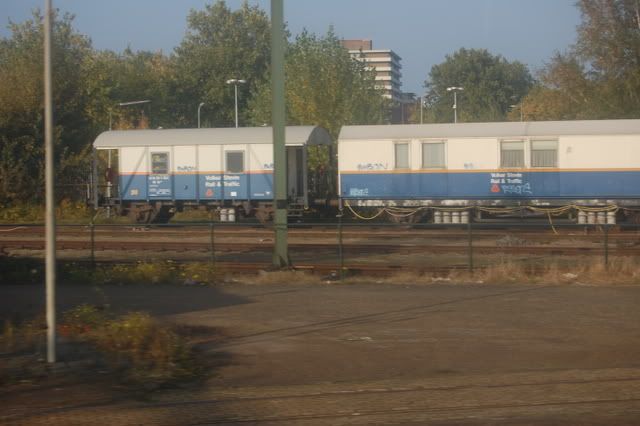 Once I arrived back at the airport I had 2 hours to kill and dashed into amsterdam and took soem sightseeing pictures of the royal palace, and some trams. including what i believe is a refurbished old Tatra?? with an added low floor centre section?
Then I got on the plane full of drunken larger louts and flew back to england.
Peter