Discussion Starter
·
#1
·
Hi,
At long last I have finally converted my loft so I can start work on my new layout. It took a bit longer than I expected, but I didn't want to rush anything.
I am wondering weather to plaster the wall or not, any thoughts?
Well here are the first shots.
The 220 Voyager is there to give an idea of size.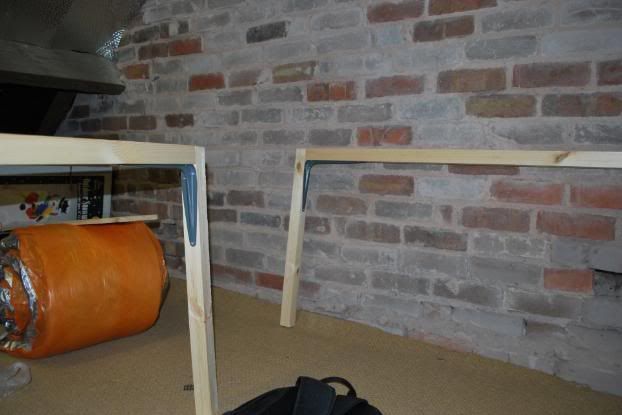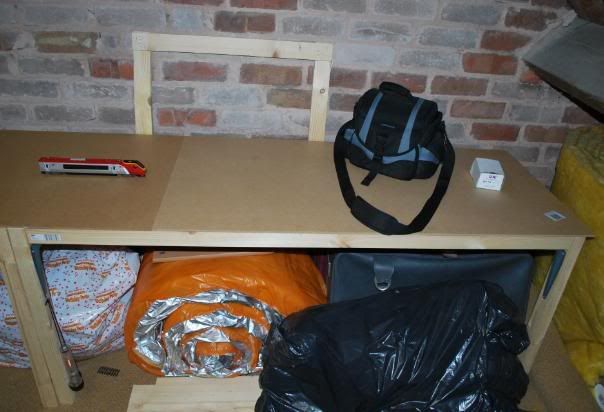 As you can see from the last photo, there are a lot of B&Q brackets in place. These are becoming costly as they range from 55p - £1 each, but do the job well. Can anybody suggest an alternative to these, or know where I am likely to find cheaper ones? There are 14 brackets in the last photo alone.
All of this was done as of 7 days ago, but I still have a lot more work to do, just run out of timber.
I have choosen to have a double deck layout on this specific area, so under the layout will be the storage yards so I dont keep having to remove them off the tracks to make way for something else, thus allows me more scenic "stuff" to be added later.
Any thoughts, oppinions & suggestions I will be happy to hear them.
Many thanks