Hi Guys,
I am slowly getting the hang of this. I have previuosly posted on Welcome Forum, then on N Gauge Forum, including photos !!.
Now changing to "On My Layout" Forum to show project progress.
These photos show one half of the track as it is, and the rolling stock I have accumulated so far !!.
Also is a piccie of the first track which I have modified to deal with what I see as probs with the original design .
Here we go !!.
1. My favourite big loco pulls some coal wagons around the lower station, where my coal mine is due to be !!.
2. A closer shot of same.
3. At the down end of the upper station, we see some activity with the crane, perhaps going to help pull up the old track.
4. Meanwhile, a passenger train waits to leave lower station, and a beer wagon is hooked up to go.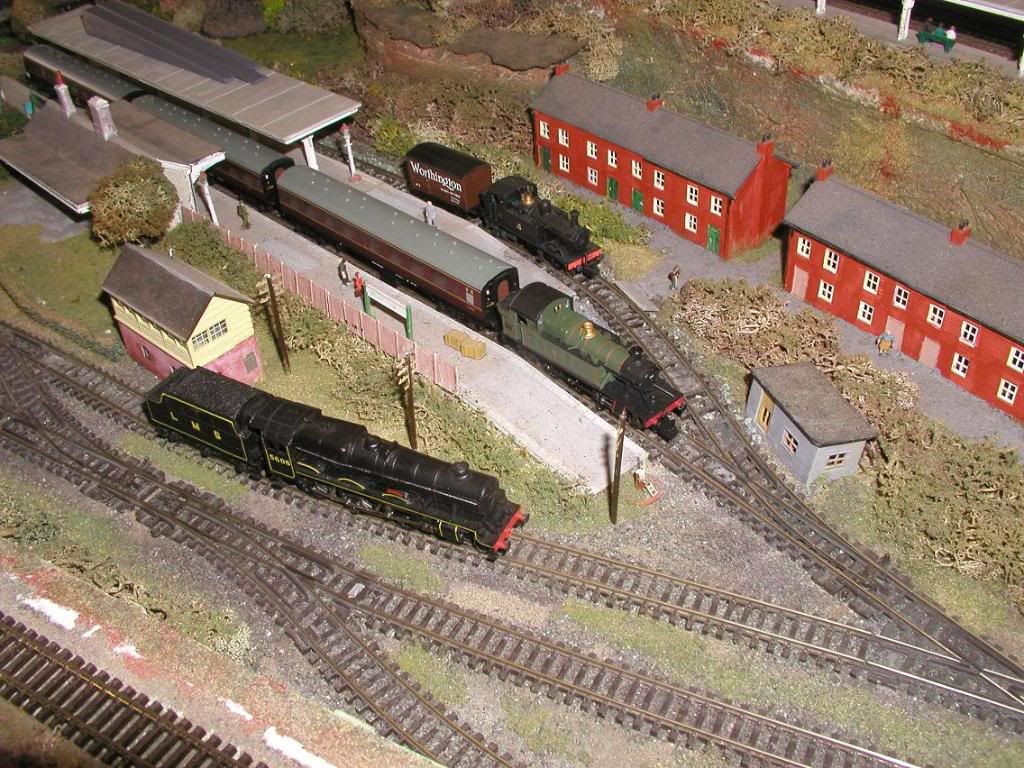 5. A bit later a coal train passes a mixed-goods held on the outer circuit. Here by the way, we can see the pillar base, (just by the steaming loco), which supported the track from the upper station over to the main station board.
6. Here is my reversal of a point set from outer-outer circuit to outer, and my made up double crossover to allow interaction between the inner and outer circuits, laid in place about where they are intended to be.
I hope these have given an insight into this half of the layout. These are likely to be the last piccies of this board before the old track is ripped up and the trackway cleaned up ready for the new tracks.
VBR Chris A.