QUOTE (Ozzie21 @ 26 Oct 2008, 10:10)
<{POST_SNAPBACK}>
I was bored to day so after getting home from work I decided to finish a couple of things. One job was finish painting the track so I've nearly completed that, had to stop and watch the Indy race from the Gold coast.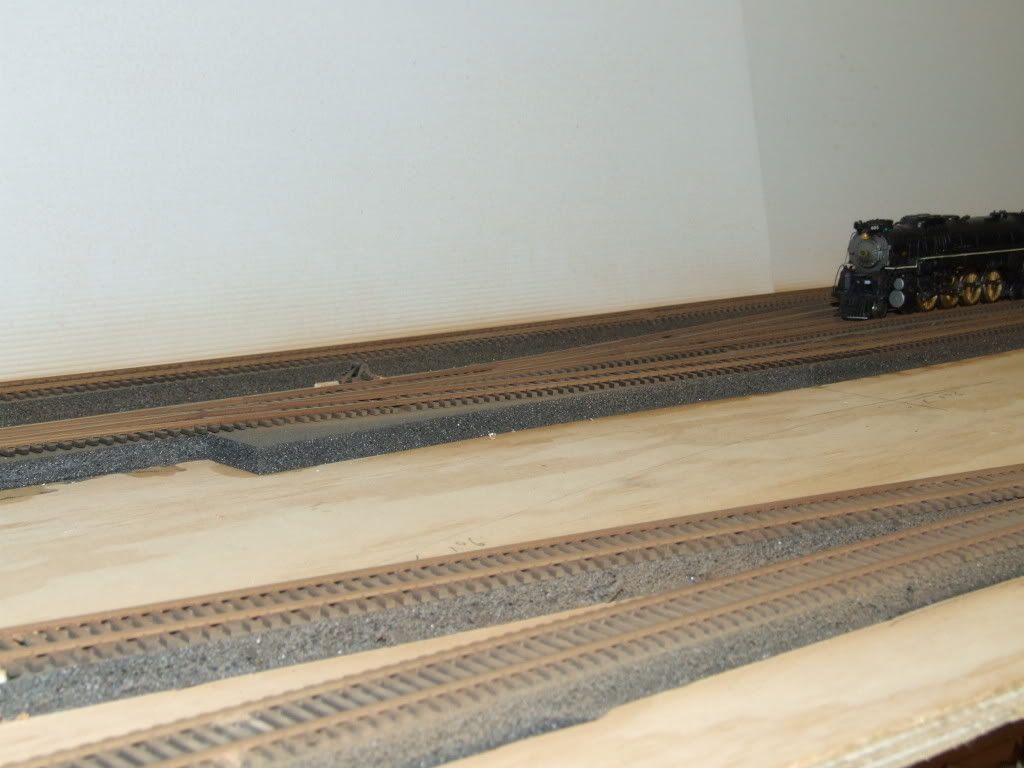 Light earth and redbrown acryillic paint.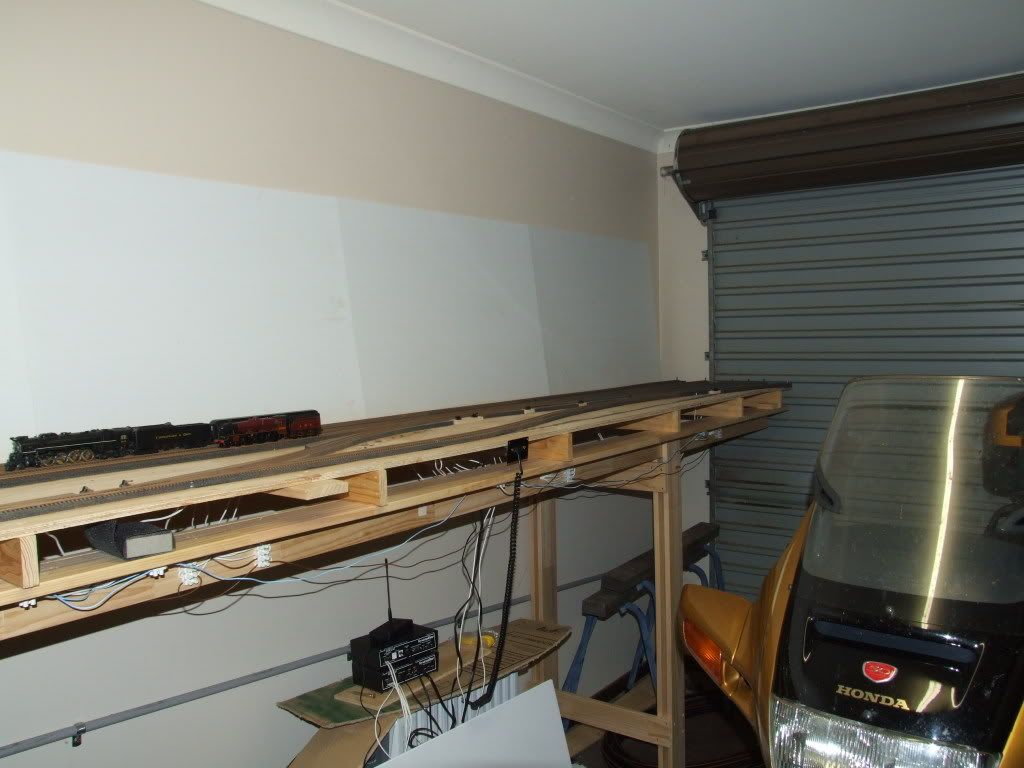 The white plastic sheet will eventually form the backdrop and will be hung with velcro picture hangers for easy removal.
The other is on my work bench.
Charles Emerson
Queensland
Australia
Hi Ozzie
Wow what a great space to have for a railway every model railwayman's dream. Its looking good and nice to see a good old British LMS loco on your layout!. (I mainly run LMS and LNER).
Please do keep us posted on your progress. (nice bike by the way i have a BMW K100 RS).
Kind regards
Paul