Discussion Starter
·
#1
·
I have a little difficulty with my layouts as they are seperated by size and distance. I have one up here in Queensland at the unit where I live and another 850klms away in NSW where I have my home. I work up here but I really live down there. So to keep me happy and as therapy for my little problem I had that enforced my absense I'm building two layouts. My shed down south is 10.5M x 5.5m, it's lined, sealed, insulated and airconditioned. The layout I'm building will predominately be for my US locos and is based on the Clinchfield RR which was in West Virginia. The 'Clinch" was a coal hauler that had conections with the C&O, PRR, NYC and N&W. The section I'm building is based on the C&O connection at Elkhorn city. I will from time to time run my UK models on this layout, which is an operation based layout, which should confuse those modelling mates of mine that have never operated anything with a 3 link coupling.
My small layout is just for fun and will have anything on it.
The big layout.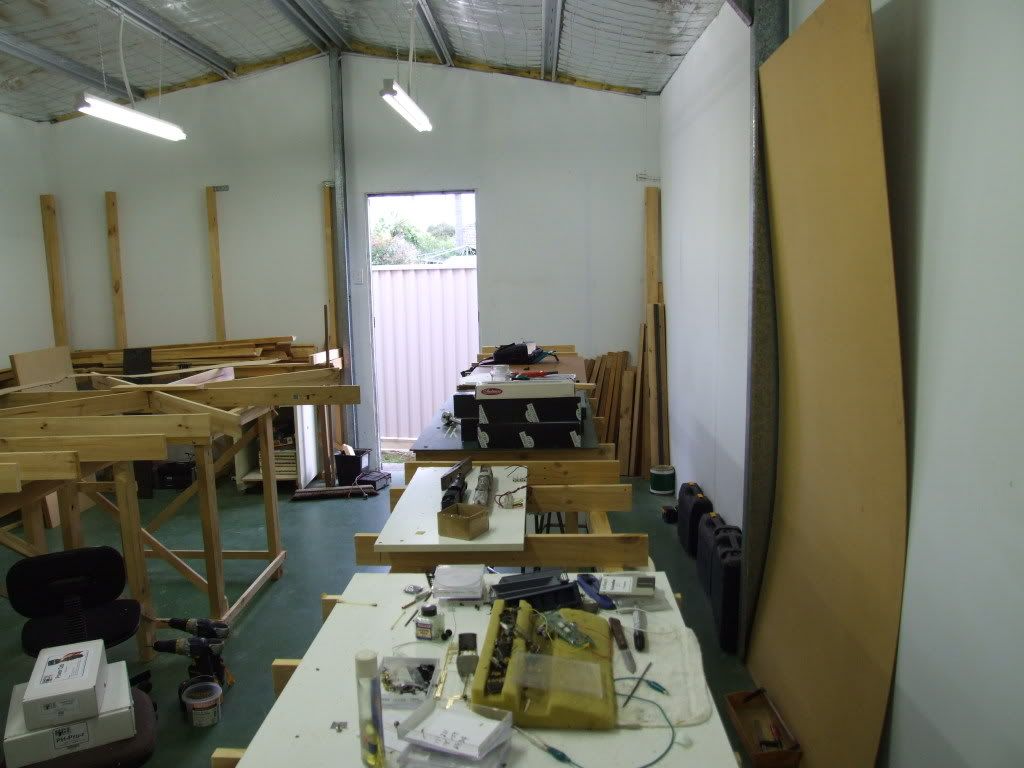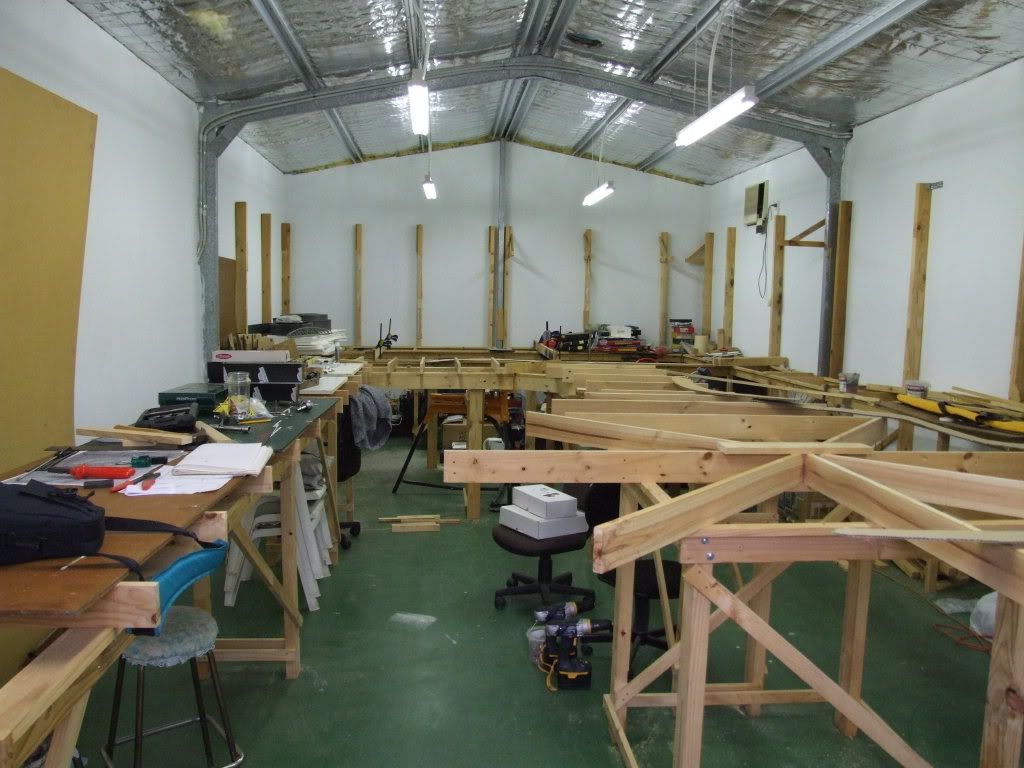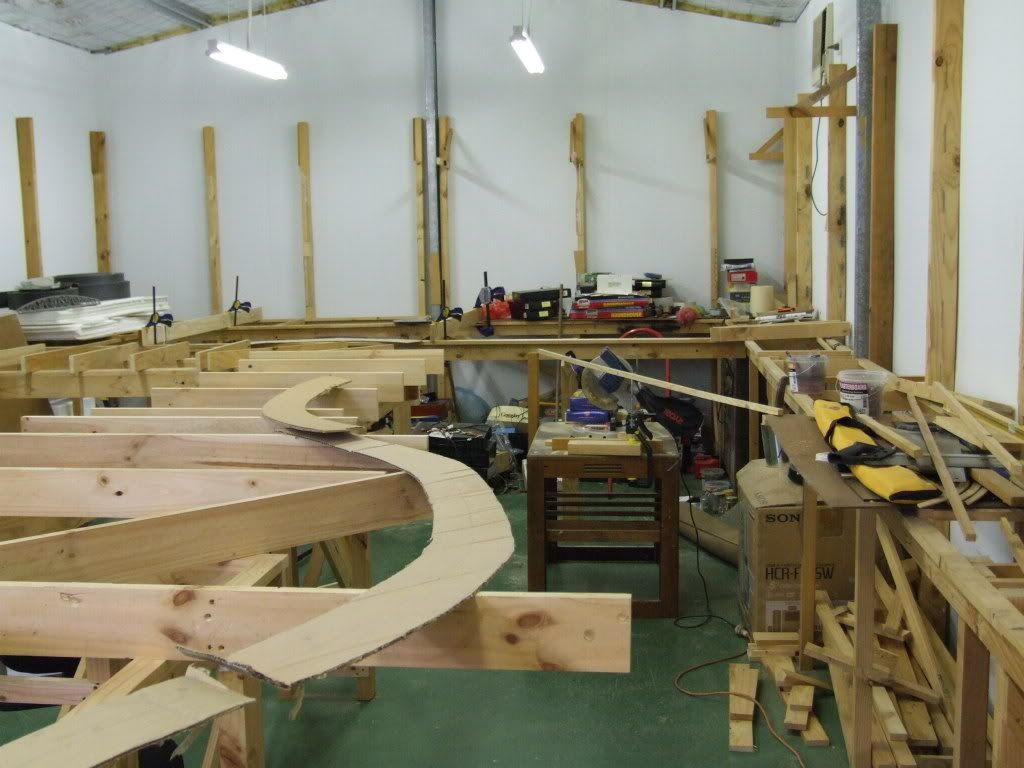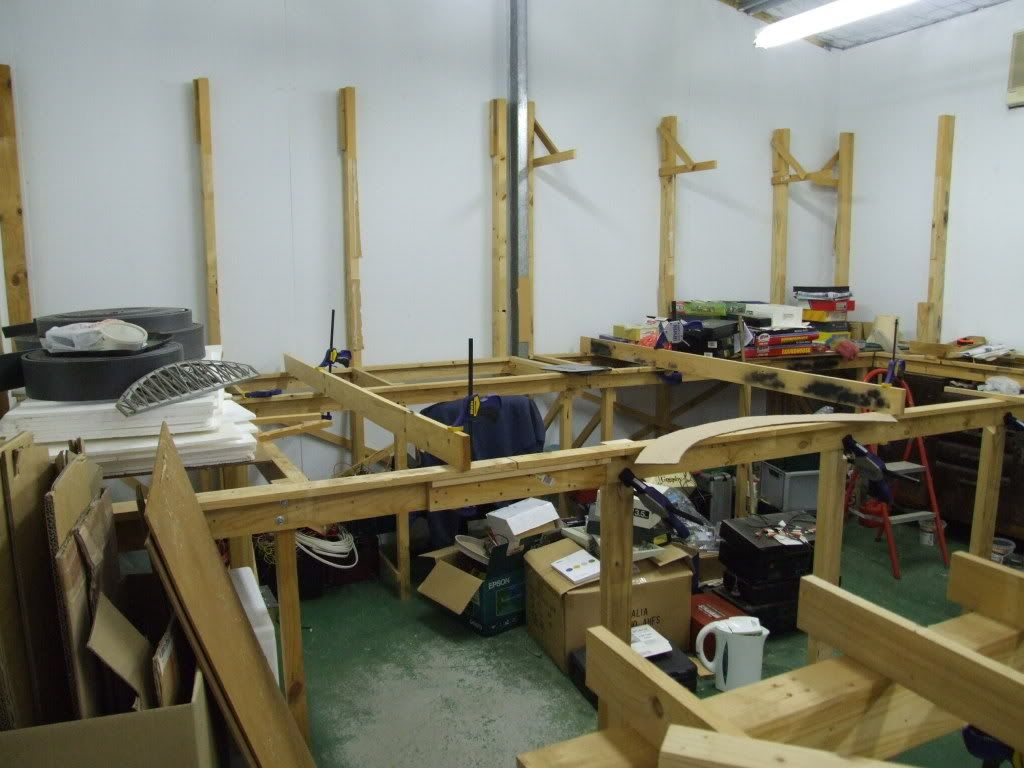 and the little one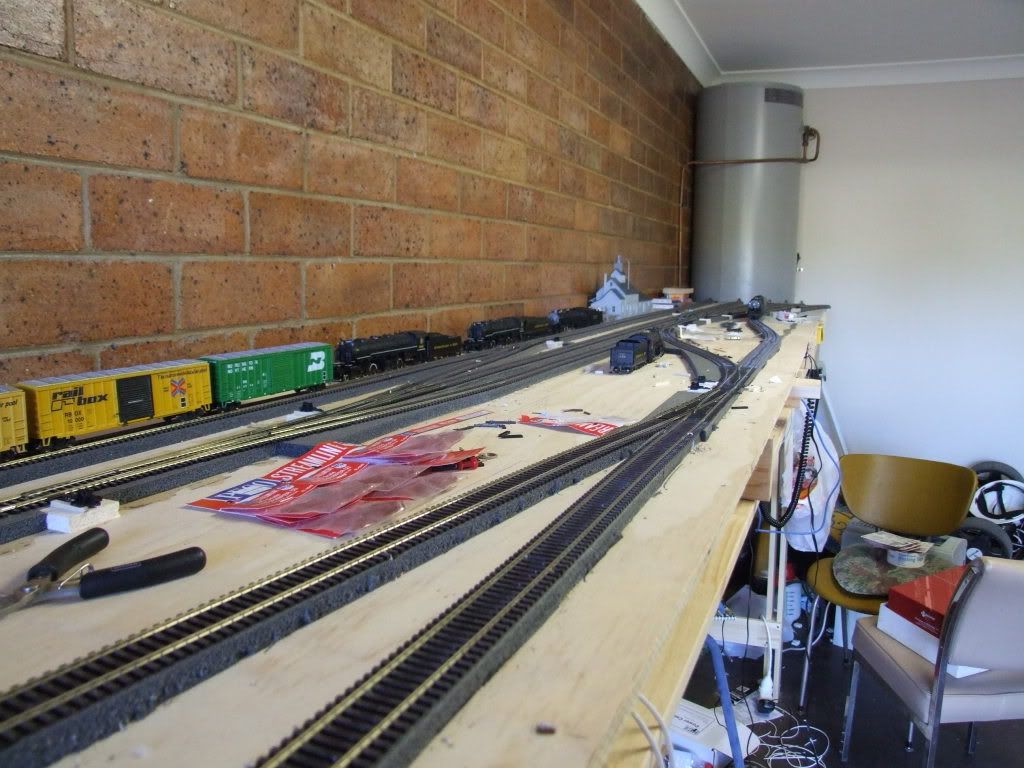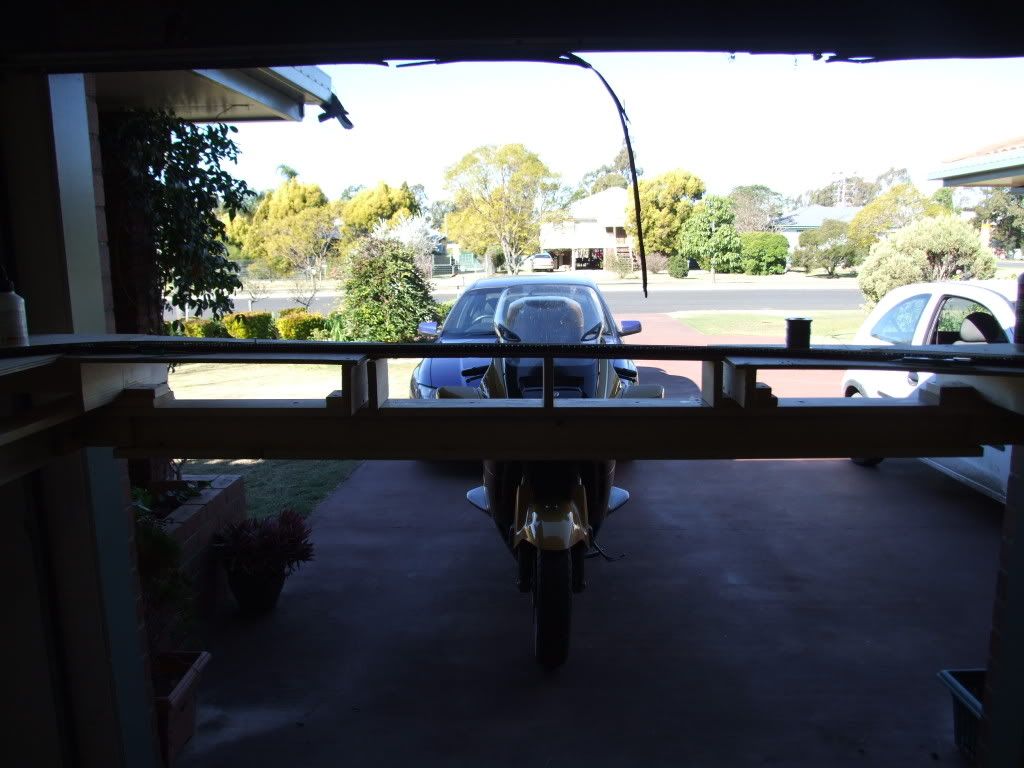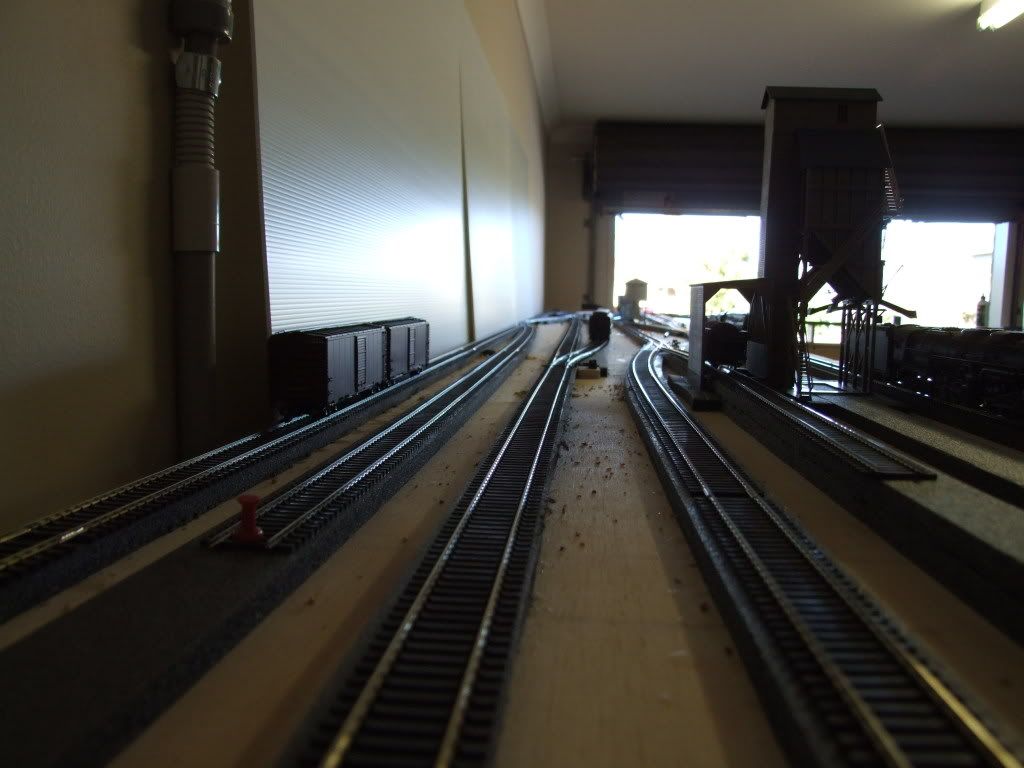 I have since these pics were taken swopped the little layout around to make it easier to get the bike out.
With the big layout it's going to be slow going as I only get back for a few days every couple of months.
Charles Emerson
Queensland
Australia