Discussion Starter
·
#61
·
I didn't get so much done this trip as other things got in the way, house repairs and other stuff. I did however manage to get into the shed and put up some more woodwork and trial fit the curve onto the embankment which will lead into the yard area.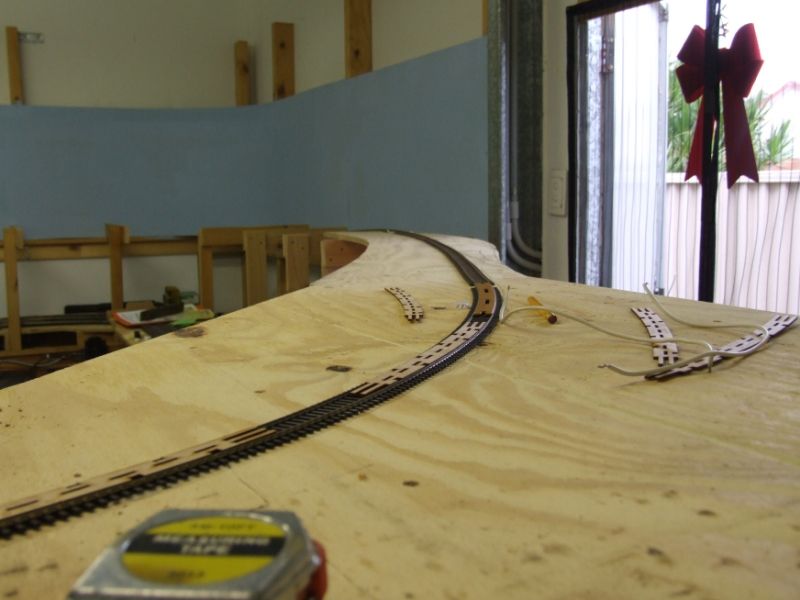 This curve is laid at 48" radius with roughly 60" easements at each end. I may have to tighten these easements up to 54" as I want to add an extra turnout for a helper siding at the top of the grade.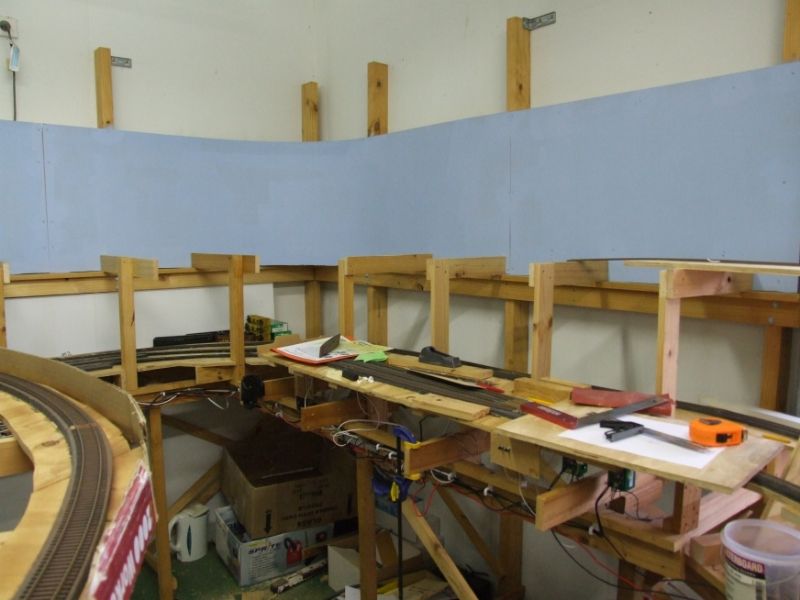 These will support the enrtance to the yard throat. I'm thinking of raising the main line about 6 inches or so on a elevated trestle so the main line doesen't interfere with switching operations in the yard. Yard will connect with the main line at either end.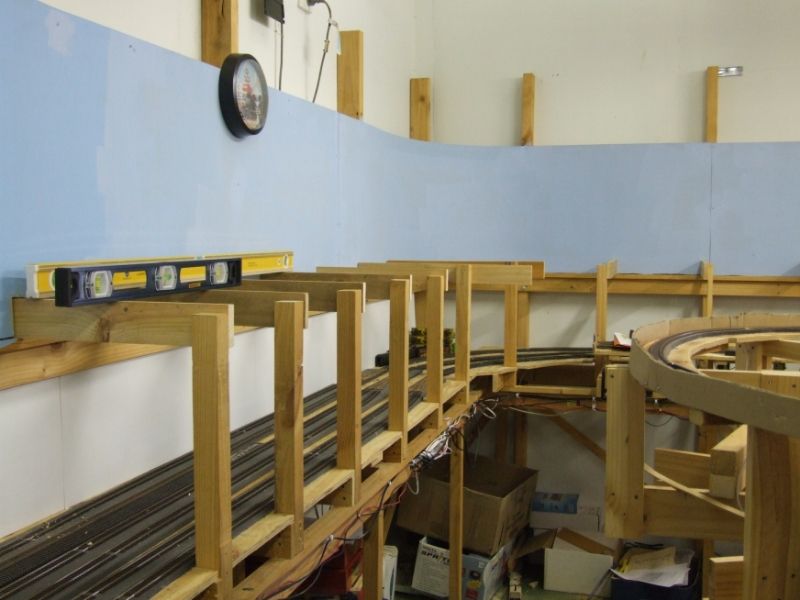 Upper deck supports. As the lower staging will for the most part be in darkness I'm going to fit LED strip lighting along the front edge of the upper deck. I'll face off the lower staging in a shadow box effect.
Well that's as far as I got so that's it for another 6weeks. More plywood should arrive before I get back so I can make a start on sheeting the upper deck. Now I have to start and make turnouts
Charles Emerson
Queensland
Australia