I just thought I would mention the use of Peco turnout templates. These are readily downloadable from the Peco website
http://www.peco-uk.com/page.asp?id=pointplans
First, make sure when you are printing that you set the printer to print Actual Size. Once printed, there is a ruler on the sheet, so compare this using a ruler.
Here is a sample sheet
I cut out a turnout template using scissors and mark the type of turnout and the code number on it for reference.
Here I have placed a Catch Point template near to the main running line turnout and then draw around it with a pencil, marking the ends of the rails too.
Remove the template and mark on the plan the turnout type and ref code.
Next, using a piece of flexi track, I aligned the flexi between the catch point end and the rest of the siding and drew along the edge of the track.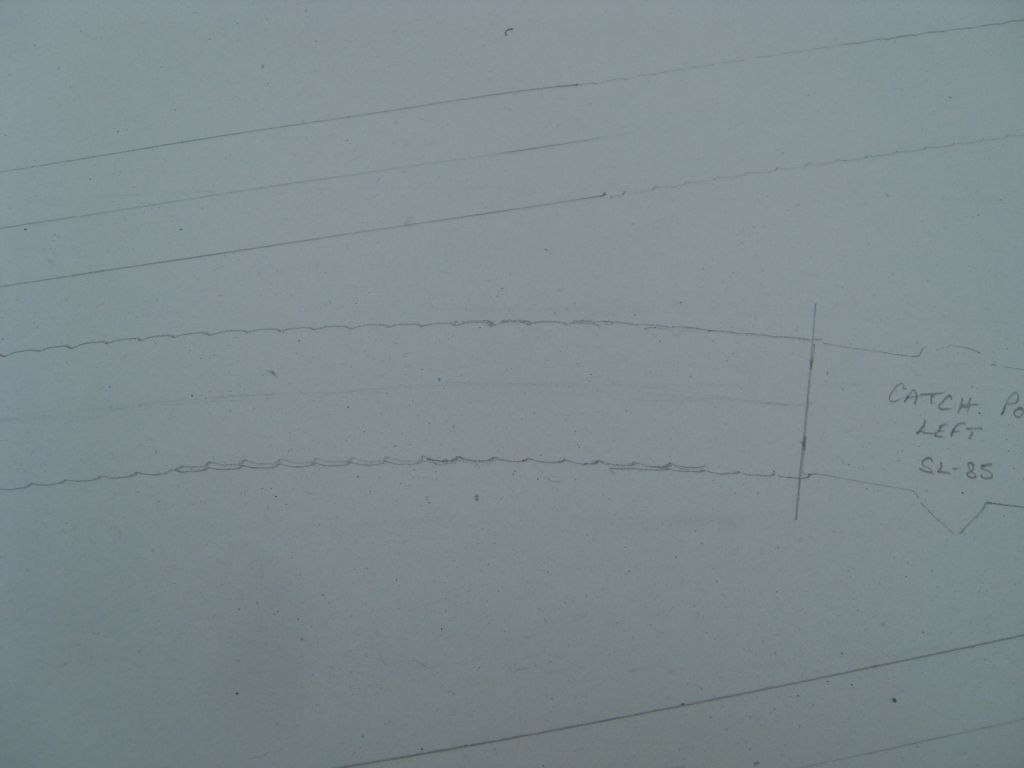 Hope this helps explain the process !