Discussion Starter
·
#1
·
After a few days of consideration and consultation I feel I am now decided enough to announce some sweeping changes in "da" shed.
Some reasons.
Speed modelling by nature rather than choice has seen me fill most of my available space.
A lack of room to actually use for modelling
A growing like of all things modular (I blame Blackcloud ! )
The way forward.
SpringHead Wharf is to be sold of if I can get any offers portable approx 4' x 2"
Springhead Terminus is to be sold if any offers made or stripped for spares approx 5' x 20"
This will make under layout space for modules.
The Big change
My main layout Springhead Junction is to be dismantled to make way for a modular workshop.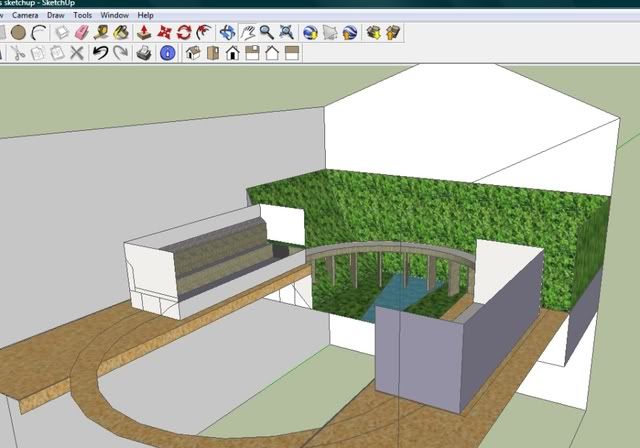 This view shows the main features. Across the end a LARGE fixed in the shed curved viaduct around 12" track bed to base which will be across the 6' width of the shed.
Along the two sides worktops that will double as Module stands or working areas. On the far side Mossley Terrace is shown to give an idea of scale.
This will provide space to build or run continuous Trains to sit back and watch. When I get bored I can make more modules that will sit under the worktop and can be swapped in and out on the workbench.
I have enojoyed the building and exhibiting of Mossley Terrrace and as Im enjoying the involvement with Cheshire Railway Modellers (CRM) Modular exhibitions and now I need some new challenges.
John