Discussion Starter
·
#1
·
Just bought these a Bachmann Santa Fe 37XX class 4-8-4 and an Espee SD45T-2 tunnel motor. I always liked the Santa Fe 4-8-4's so I bought a brass one but it was never a good runner and like all US brass locos run them long enough and you wear the plating off the wheels. I looked at a Bachmann model many years ago but it was poor model that wouldn't pull the skin of rice pudding on a good day. Not so now. The new DCC ON Board model is out with a much improved chassis and drive system with new running gear. The loco body and tender are much the same as the old mouldings but have had a bit of a spruce up. Now this is big model as the tender of these oil burners was huge.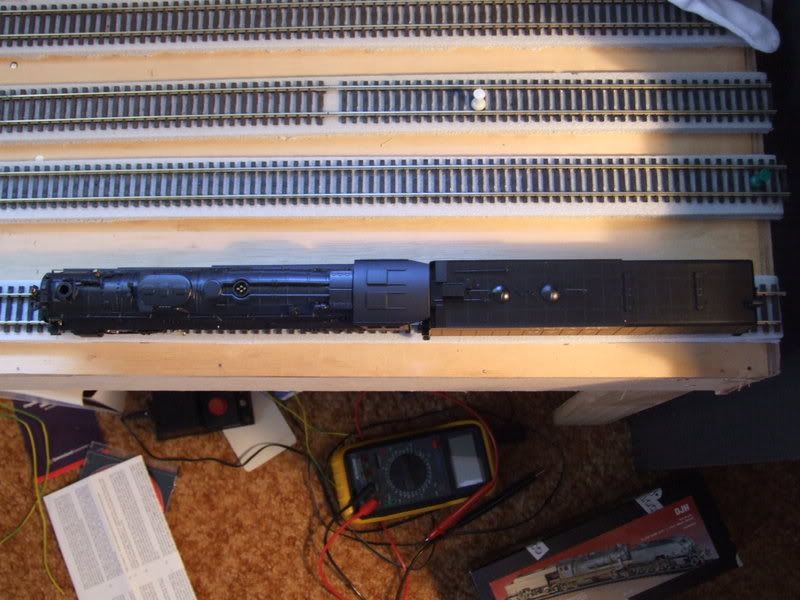 Now I'll have to buy some heavy weight coaches to run behind it.
My second purchase is a little smaller but much brighter. In fact I don't think you miss it in a snow storm. This is an Athearn model of a Southern Pacific/ Sante Fe SD45 T-2 in the ill fated merger scheme called Kodachrome andnamed after the Kodack slide film box. It is a bright model but a beautiful rendition of one of these 20cylinder beasts.
Almost makes me want to go back and model Espee again. Almost but not quite.
Ozzie21