QUOTE (spurno @ 4 Mar 2011, 18:02)
<{POST_SNAPBACK}>
can't get it to work.i click on run and it vanishes from sight.
cheers
alan
Hi Alan,
I'm pretty PC unfriendly & i got it going from the original post on the thread, click the link 1. then click on the download 2. when you get the window ... do you want to run or save this file ? click on the save box then a new window will appear showing your pc folders i usually save downloads in the downloads folder click on my documents and then the downloads folder it should then say open click on there then save the download will start when its done close that box dont click run (i think this is where you mean it disappears if it is then its already on your pc where you downloaded it to ) or look in downloads it should be there under scarm2 double click on it & you should have something like this .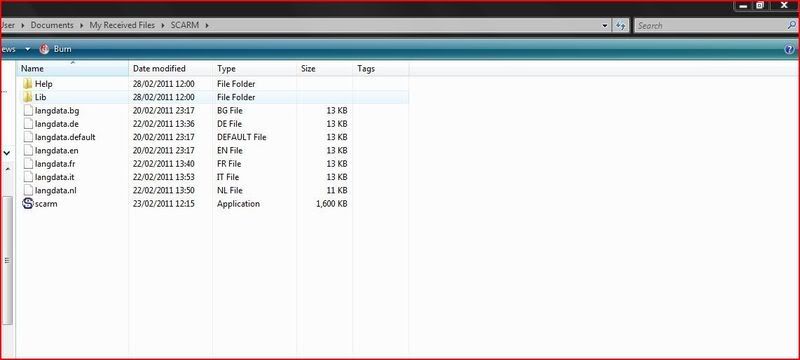 Double click on the bottom line with the S & scarm as here and it opens the programme.
There could be other quicker ways but it does work this way ...... hope this helps.