I too found Pecorama to be a bit disappointing although the gardens were nice and the railway was worth the ride.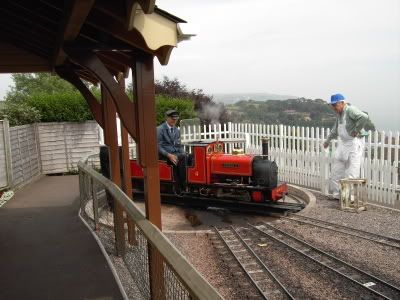 Managed to while away a few hours wandering around although as said it is very steep especially going up to the car park.
Advise wrapping up if you are visiting the Seaton tramway as even on the hot day we went there was still a stiff breeze blowing across the exposed track. A nice alternative use for a disused branchline and a good way to spend an afternoon even if the ticket price did seem a bit much compared to other attractions.