OK Babz, let's keep this thread going.
This is not a really new purchase, but today I realised I don't have any photos of it, or posted them online.
This was on special for 130Euro about 18 months ago. Didn't need it, didn't run much in my prototype area, impulse purchase, but it is my era 3a, and it is a nice model...
It is the three car Vt 12 unit from Roco, catalogue 63132.....
motorwagon
good inscriptions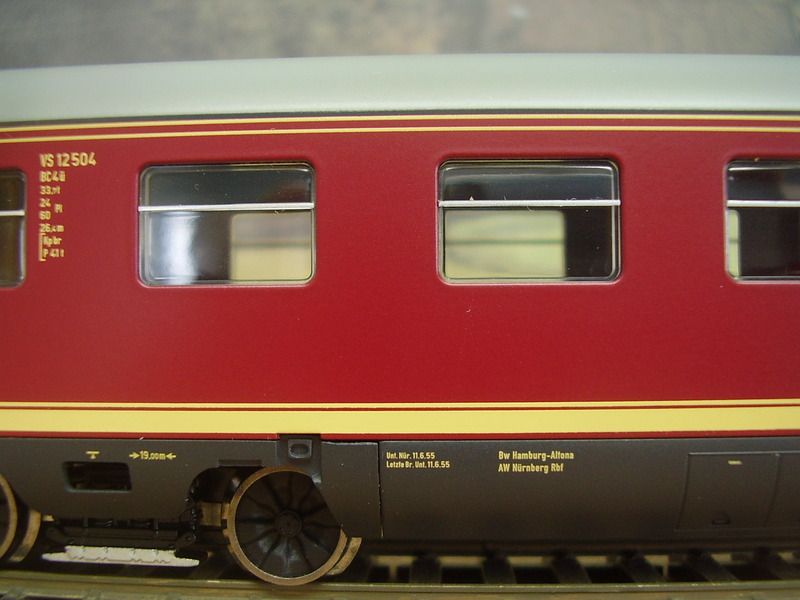 I think everyone needs one !
6991