Hi
Dont want to steal your article just need some help and I think your doing a wonderful job, love all the detail you have gone to and even better the time you can spare. Brilliant work!
I am also doing a 6 coach Silver Jubilee and I was wondering if you could help me with colours for the interior of the 1st 2nd 3rd class coaches. I have painted the interior doors choc brown wood panels light brown the seats cream but have since found out that this may be wrong etc. Coaches will have lights I got from DCC concepts in Perth who buy the way stock just about everything you could dream of. You want to see some of the stuff he has made and sells.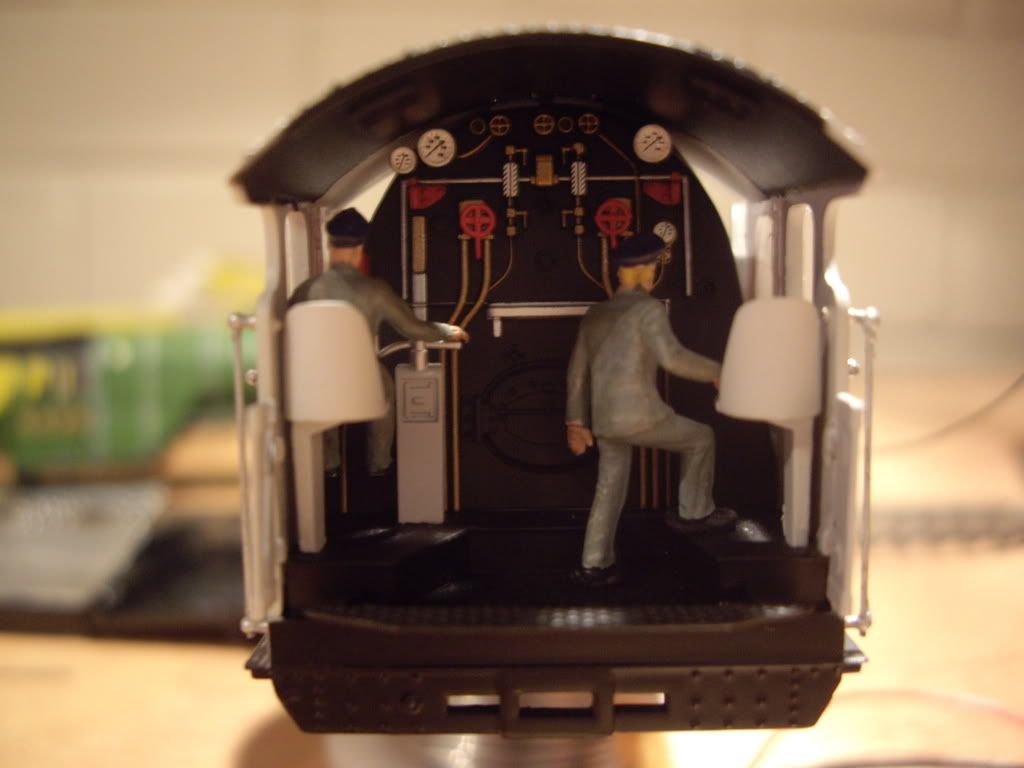 Driver & Fireman added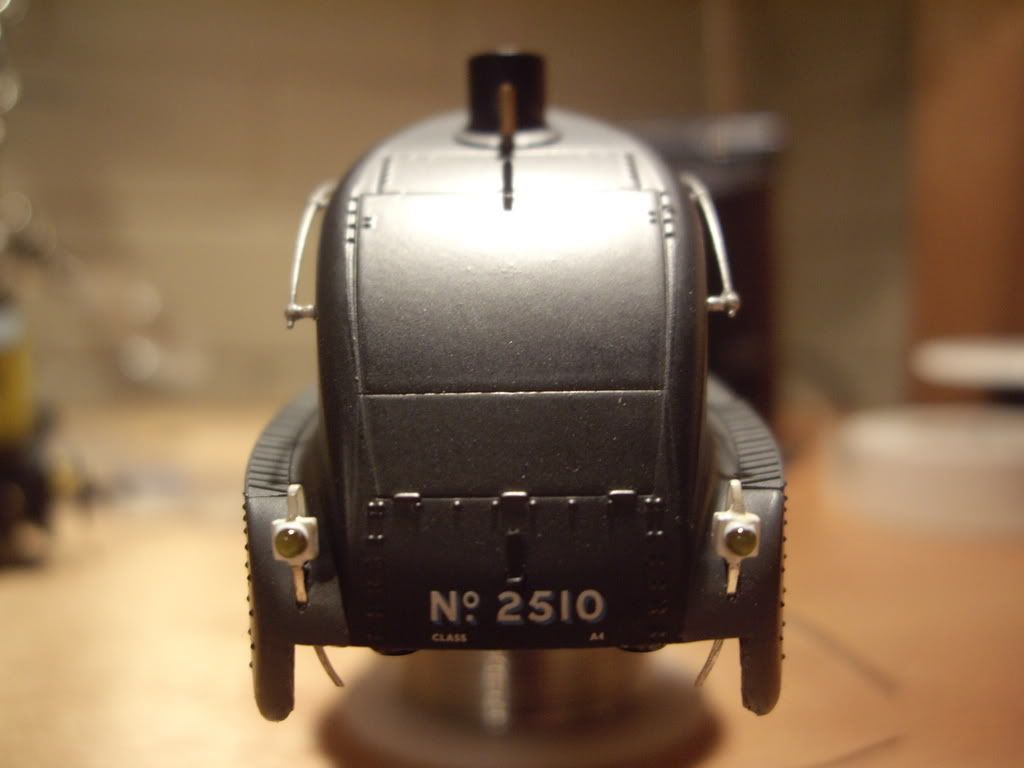 Lights on front of loco
I am adding a smoke generator and a loksound 3.5 + lights as this loco has plenty of room in it.
Also I plan on putting a red brake light on the rear of the tender, Question, did they have one here and if so which side?
Many thanks
Martin