Hi
Smoke generators in Tissue paper
I used layers and layers of tissue with epoxy glue.... have since found a new product which acts like a thermal blanket, only 10um (microns) thick keeps heat in my smoke generator and away from my loco body.
Using tank for storage acts as a heat sink( takes temp away + oil in storage gets warm before entering smoke generator = lots of smoke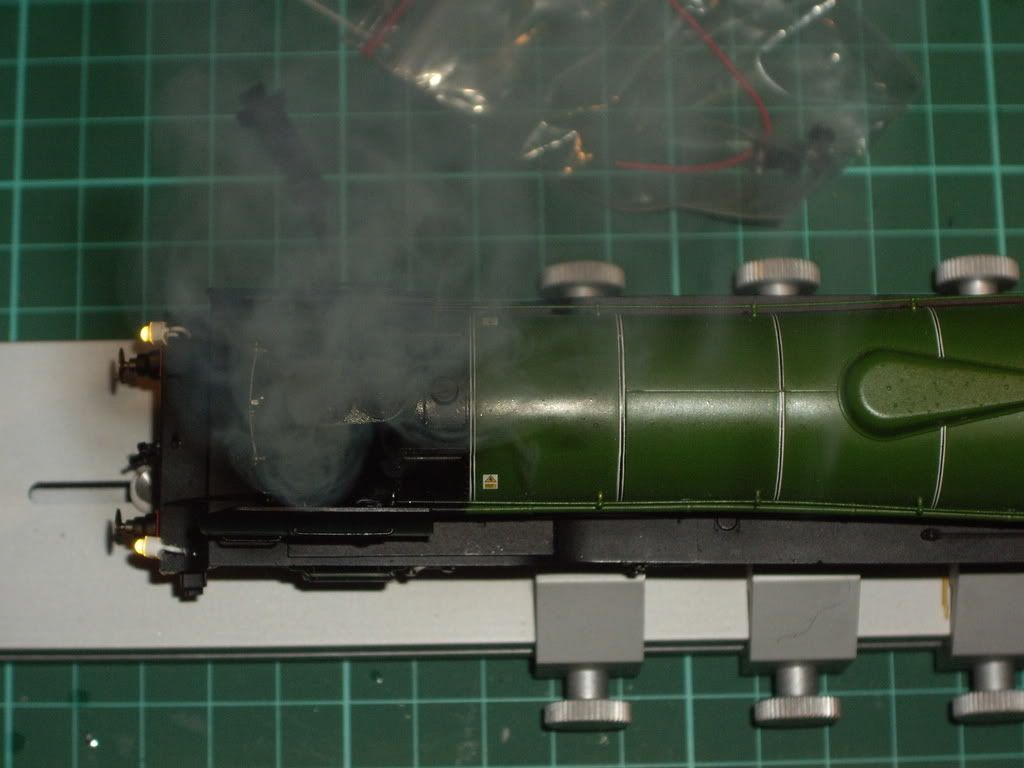 Entry point for oil and top exit for air, be careful drilling, there is a glass filament inside tube!
I have each generator on a function, works well. It is fairly easy to do if you take your time and think it through, this was my second one to do, the first I didn't insulate my tank engines stack and it is lob sided now.
Its more lob sided than in this photo, plan to pull out some day.
Ahhh The golden rule: heat is the enemy of plastic (plastics, unless high performance engineering plastics like PEEK, PBI(highest of all) Vespel etc) have low softening points, in some cases much lower than melting point.
Hope thats given you some help or ideas best of luck.
m