Discussion Starter
·
#1
·
Hi, as requested in the intro section, here are some pics of my layout. Its in a 10x8 shed and is based on the Cambrian area in the late 50s/early60s. These aren't new pics, will post some more up to date ones soon.
I painted a basecoat on the green areas that wasn't
quite
the right shade of green!
Have since started putting scatter etc... on top so looks better now!
A view of the goods shed/lamp huts etc....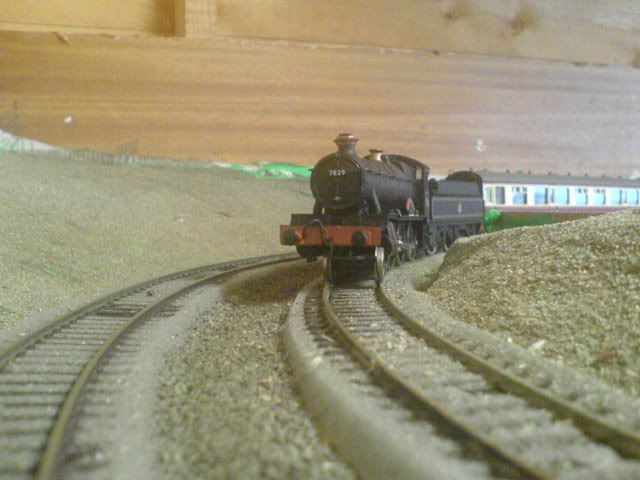 Ex GWR Manor 7829 Ramsbury manor with the Cambrian Coast Express - I will eventually rename this as a manor that was actually on the Cambrian.....
4MT 80079
A view of the station