Discussion Starter
·
#1
·
In the mid-seventies, after having evaluated four prototype engines, the Swiss Federal Railways decided to order 85 new heavy freight engines to haul goods trains primarily on the Gotthard route. Unlike the earlier Ae 6/6 engines, the Re 6/6 ran on three four-wheel bogies, rather than two six-wheelers. This constructive measure was necessary due to the tight curves on the Alpine routes, which were often damaged by heavy engines with three axles per bogie. The design is widely based on the BoBo (four-axle) Re 4/4'', which was introduced into service a few years earlier. One of the engines (the "St. Triphon") has been scrapped after an accident, the rest remains in service. They still are one of the main backbones in Swiss freight hauling, however, due to their narrow electric pickups, they are restricted to Switzerland and can not ride in neighboring countries (which would, with minor alterations, be otherwise possible in Germany and Austria)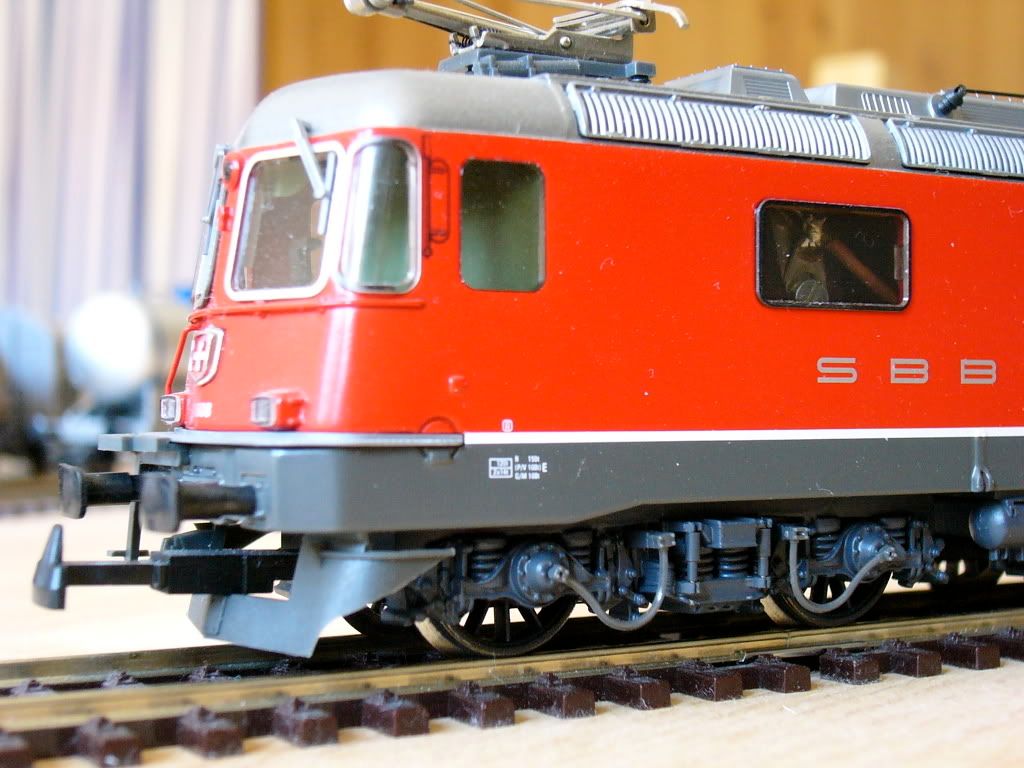 The engine has a maximum speed of 140 kp/h, and a tractive effort of 7,802 kilowatts. Maximum tractive effort is rated at 394.4 kilonewton, hourly tractive effort is 266.8 kilonewton. The engines are considered the halcyon of Swiss DC technology, and it is the last DC engine built and introduced into service in Switzerland.
They were painted in the standard green SBB livery when delivered, and had round headlights (like on the "Bussigny"). Today, their appearance features a red livery and sqare headlights, as well as UIC steps on the front of the engine; this can be seen on the "Wetzikon".
Each engine was named after a Swiss community, and carries that community´s coat of arms. One engine, Stein-Säckingen, is named after a German town close to the border to Switzerland.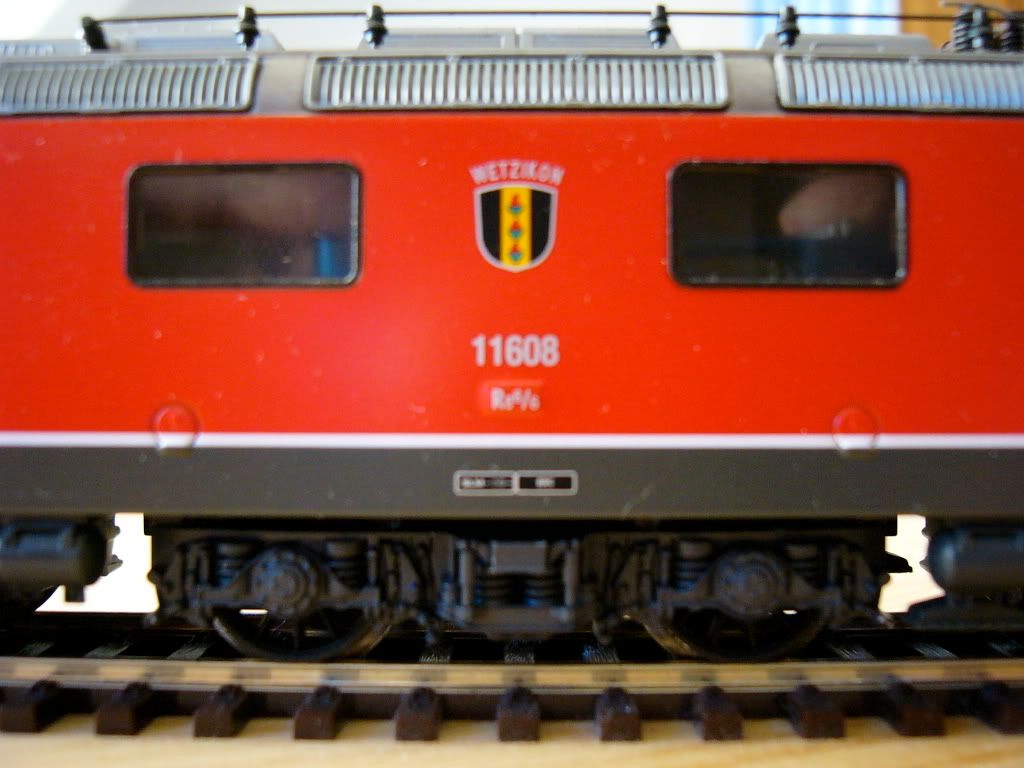 The model is handmade by HAG of Switzerland. It features a diecast carbody, a bogie motor with a three-pole anchor and ball bearings, is hand-painted and hand-assembled in Switzerland.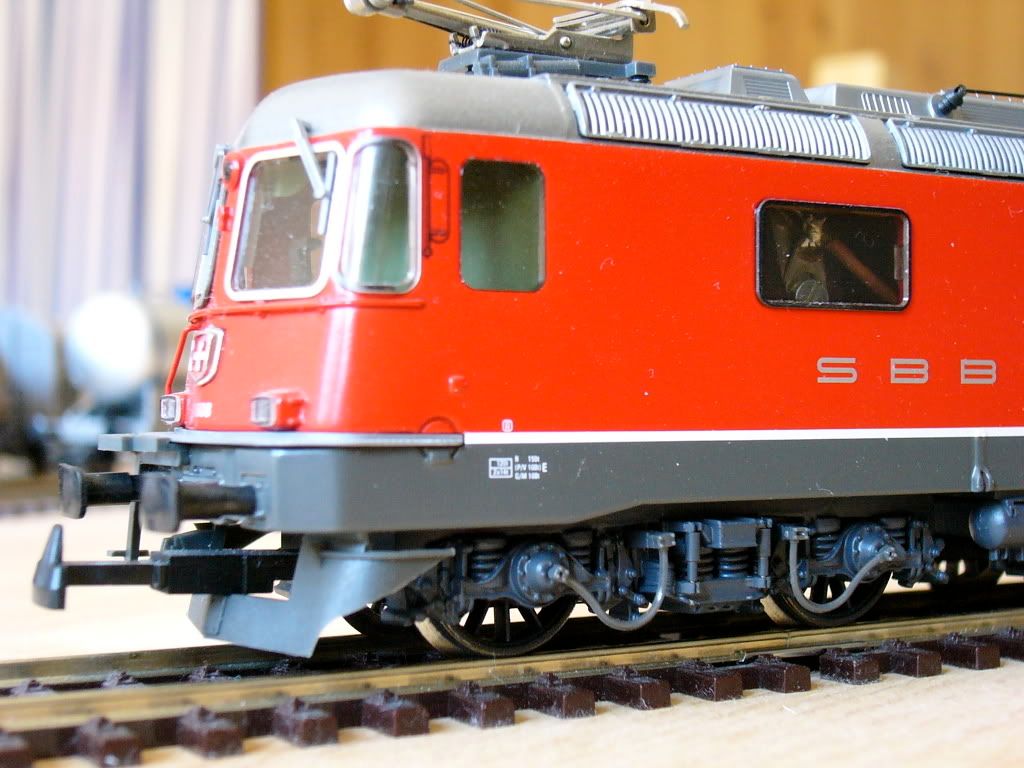 Save for some detail parts on the roof, the bogies and the windows, the model is completely made of metal. The model itself has been around for over 20 years now, albeit with changing road numbers and coats of arms; it has first been introduced in 1987. My green engine is one of the first batch made. The red is one of the most recent releases.
And, as with many HAG engines, the motor can be seen through the side windows. It could be covered, but that would no longer allow the model to negotiate tight curves.
EDIT: my apologies, I really need to clean my camera lens. Sorry about the dust and lint on the pictures.