Locomotives and Rolling Stock
The locomotives are extremly well packaged and considering a set will be well under 50 pounds to buy are brilliant value for money! We were sent two different sets both japanese suburban railway EMUs. This is all they do at the moment but I have heard from someone on an american forum that they are thinking about a steam engine. How true this is I dont know. The box is well made with an opening book type front panel displaying the locomotive units and rolling stock in clear plastic.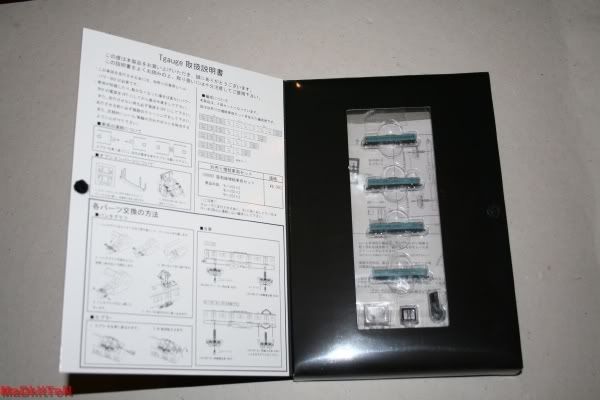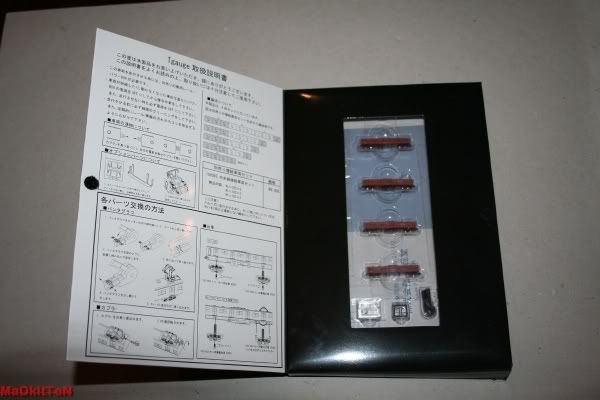 Upon opening the box we find there are 4 units - These are two powered units and two unpowed and hook together with arnold miniaturised n gauge couplings. We chose the blue set as the test set. This is the Hanwa line in Japans rolling stock corperate colours.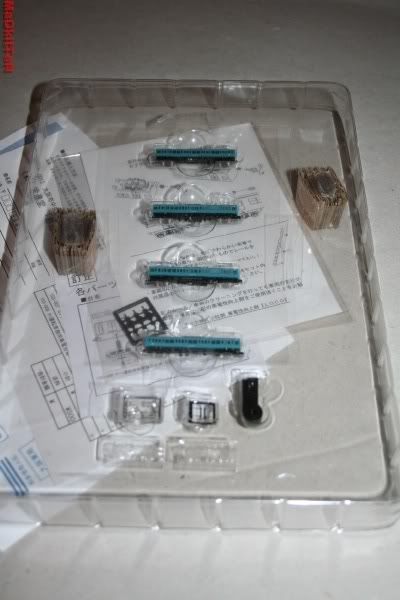 At 1/450 these are suprisingly well detailed and robust little models which have a form of magatraction and also directional lighting. The Detail is very good and they come which optional extra detail as well !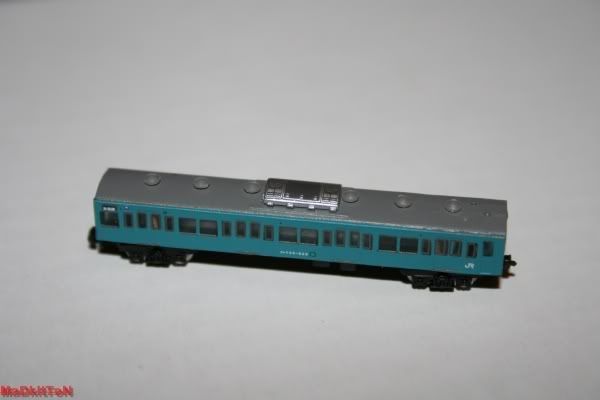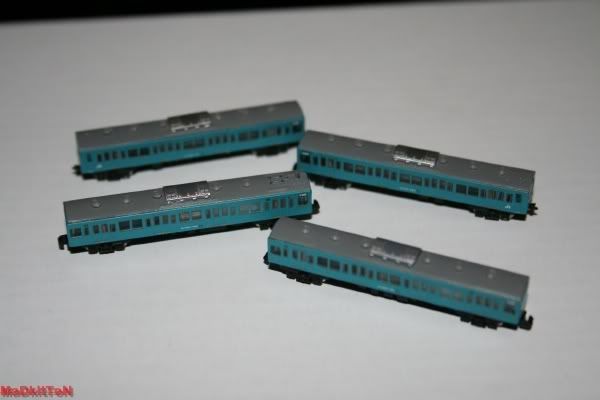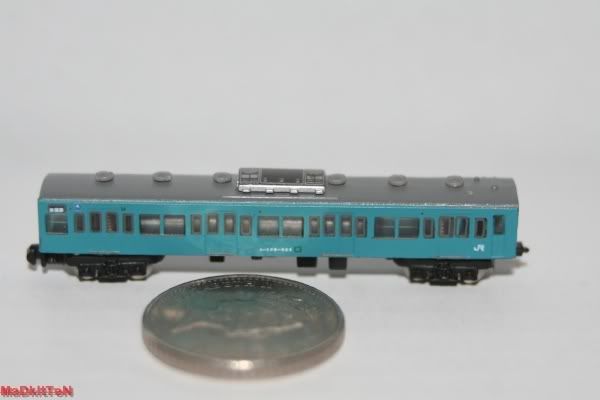 Here is have put a 5 pence peice next to the above photograph to show just how small they are!!
Then we decided to place one next to an N Gauge Coach and see the size difference.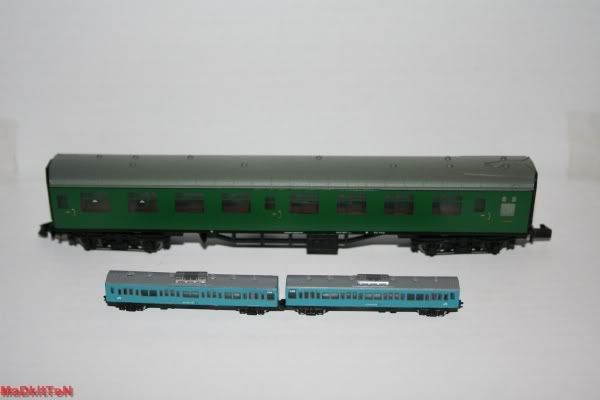 Then we added a OO coach as well to the party !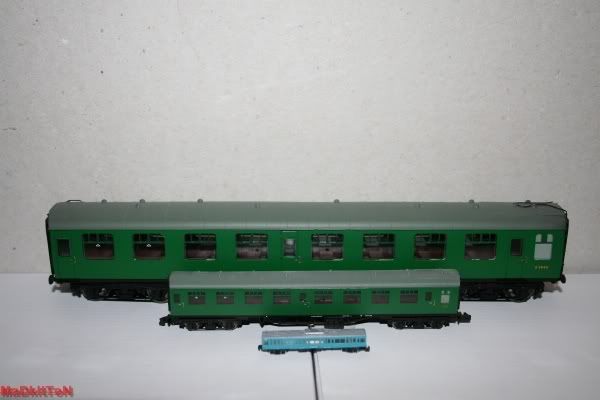 The Pack of models comes with extras - These being a set of ready made pantographs and a different set of couplings - the intresting thing is as well the front of A car and the back of D car do not contain a coupling hook. There is also a set of cow catchers for the first and last car as well.
The little black tool also supplied is to help you to bend the pantographs to fit
A ready made up set of Pantographs
A different set of hooks incase the ones supplied are not to your liking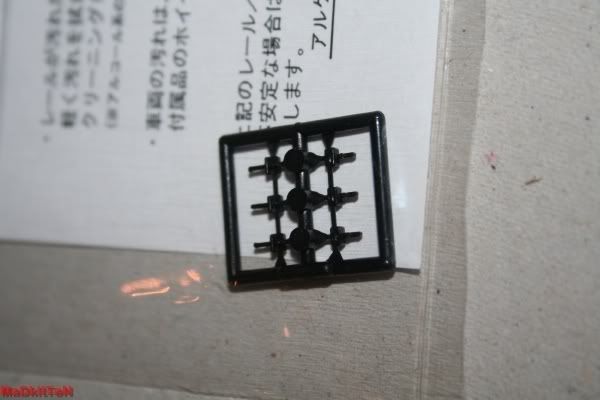 The detail level on these models is exceptional and even the fact that they run well and dont derail is shocking!! I have not seen much better detail on many N gauge Items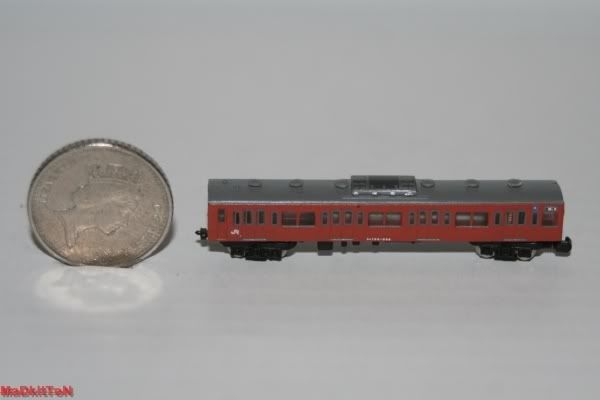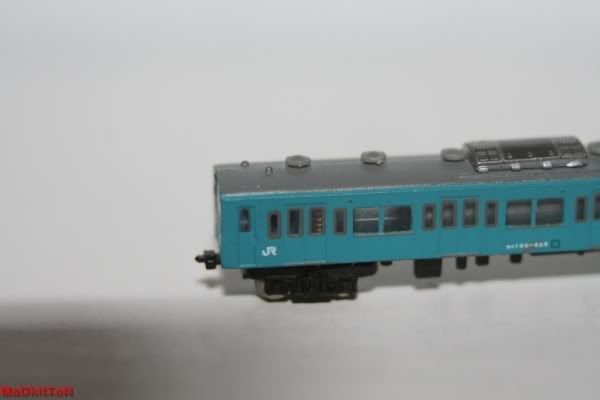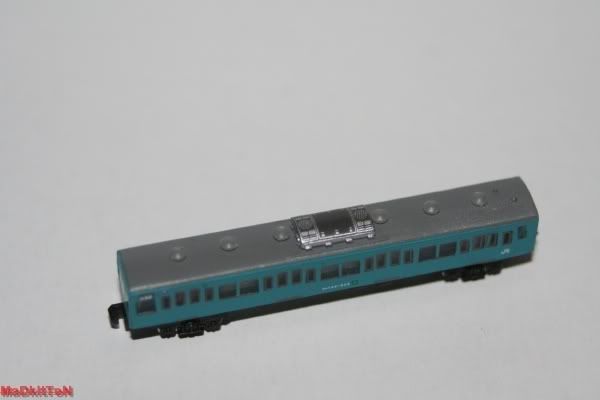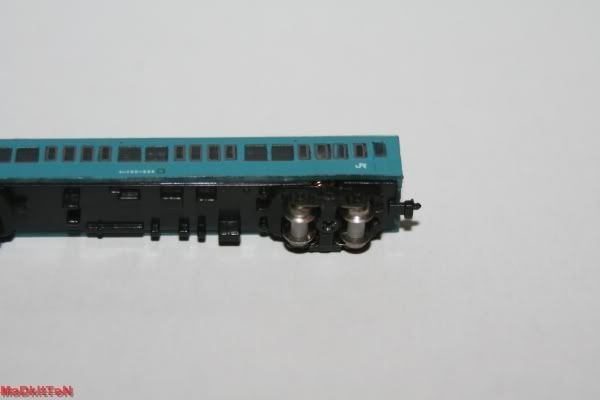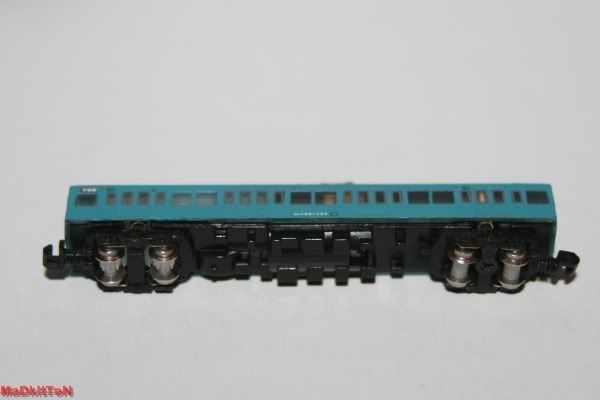 If you have any questions please contact me!!!!
We are taking advance orders through locomotion (Dinwiddy) now !!!!
Nikki