Discussion Starter
·
#1
·
Hiya everyone !! : )
We have just recived our promotional sets and i have just - T gauge is 1/450 and is officially the smallest motorised gauge in the world. The promotional pack was delivered very well packaged and it suffered no damage on its journey from Japan. There is a large number of items in the box including two train sets and samples of flexi track.
Track
The track comes in two types - set track and flexi track as yet there are no points but these are to come in the future apparantly. The flexi track is extremly small and fits by the standard method using track clips. It is extremly small and cutting it has to be done with a fine Razor saw taking care not to break the track from the sleeper clips.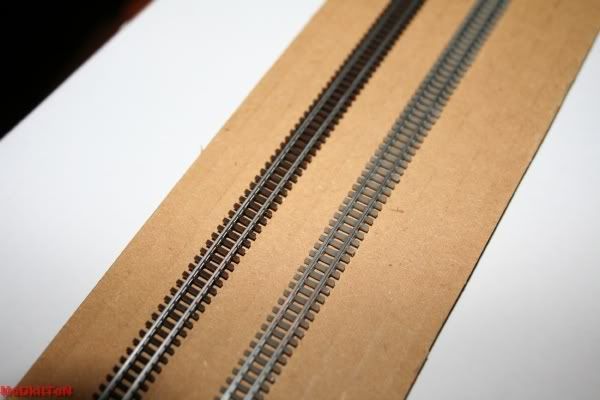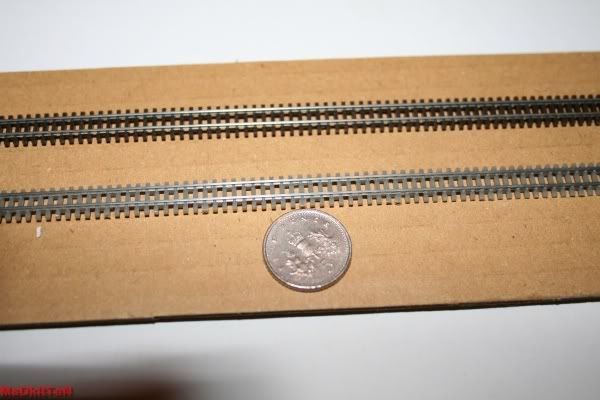 The set track is ready laid on a plastic gravel base and is supplied as loops in either large or small - the loops are designed to fit exactly inside each other two form a double track loop.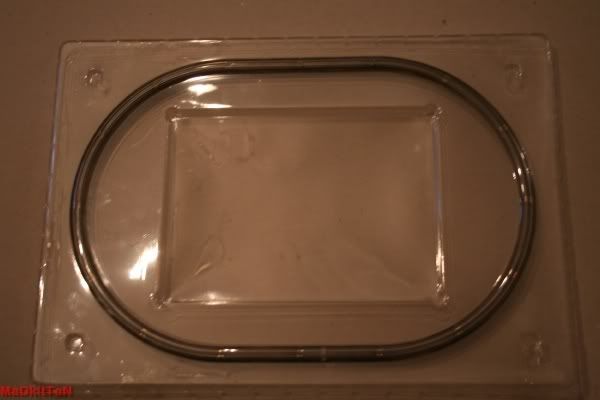 The track unclips into samll sections curves and straights. These are very relativly easy to push together considering there extremly small size.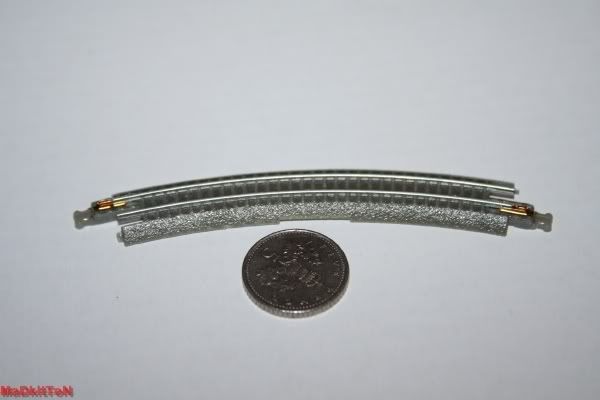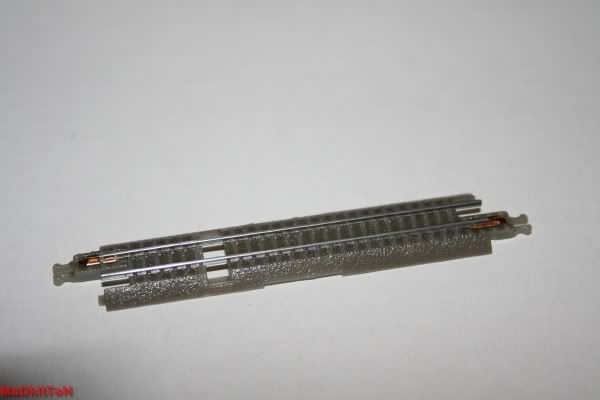 The small gap under the track on the above picture is to allow the power plug to be put in. The Controller pack comes well packaged with a controller and power lead. There are three track connection leads supplied one is for the track power. The other leads are reverser modules. These plug into the back of the controller and allow you to stop - reverse the train. There are two supplied so an end to end with reverser modules fitted in very useful.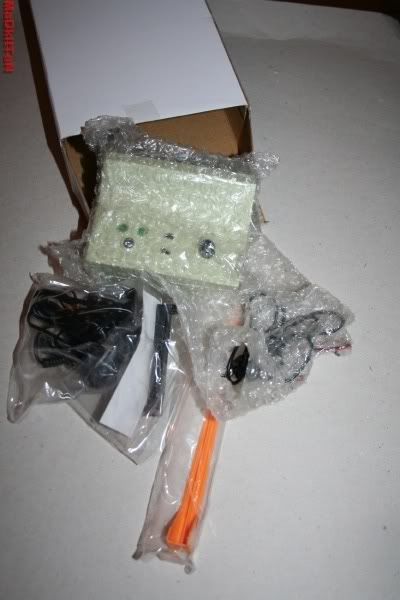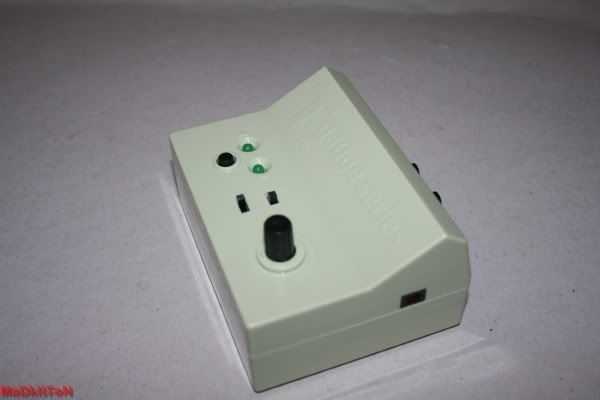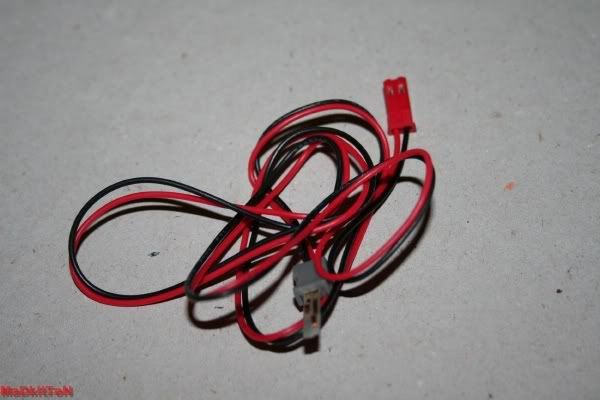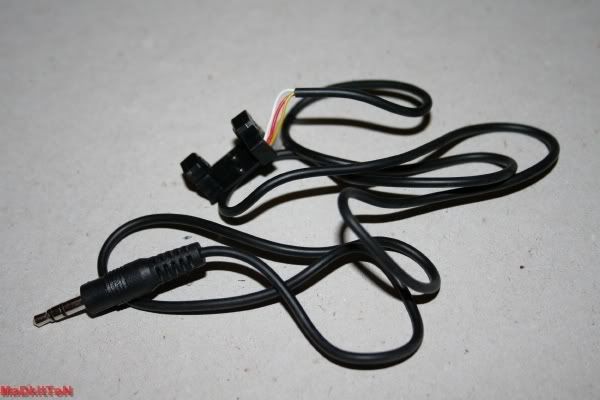 Also supplied in the controller box is a railing tool ( which you really need ) the end of which is wrappad in a protective plastic cover as it is extremly easy to break off. There is also a wheel cleaner supplied.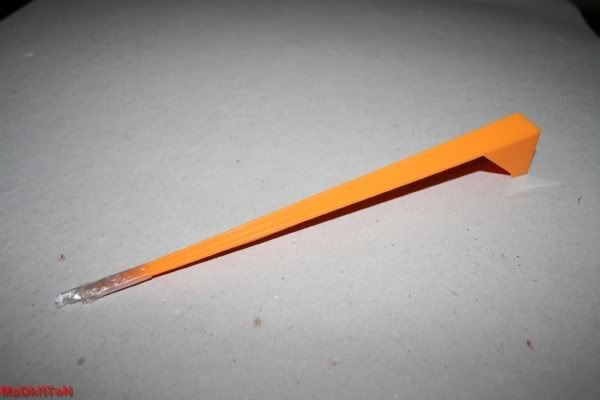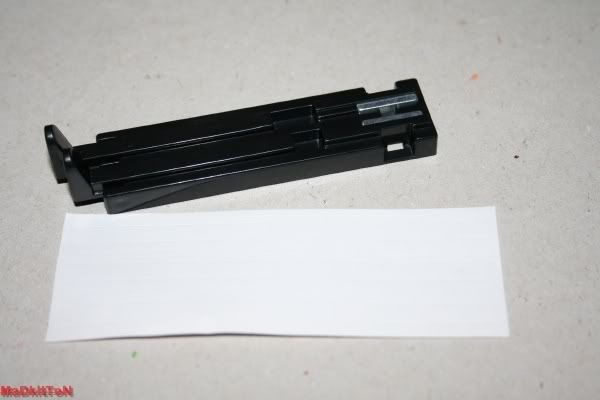 For everyone who wants to know as far as i can make out the power is 4.5 Volts so the entire thing could be easily run on a battery as well.
I will post on each section as there is a lot to write about - Next Locomotives and rolling Stock
Nikki