Discussion Starter
·
#1
·
Having been on the forum a few weeks now, and joining in a few topics, I got interested in madon37's shed layout as I am doing a similar project.
The shed is 20' x 10' and all I was using it for was dumping all the rubbish we didn't want in the house. So I decided to split it in two, use the front half for DIY and a railway room in the back. I began this project over two years ago, but got really busy with work and such, and the shed once again became a dumping ground.
But on visiting Model Rail Scotland this year my enthusiasm returned I cleared out the rubbish in the shed and got to work in resurrecting the work I had previously done.
I had gotten quite far I had insulated and plasterboarded the back room and constructed the baseboards. I had also began to lay some track.
As I like to watch the trains go by I have decided on a tail-chaser, but in such a small space, I have decided to use and old idea of an inverted figure 8 design to maximise running length.
So here is some pics of the resurrected layout, I will post and explain the plans later. (they are kind of still in the development phase)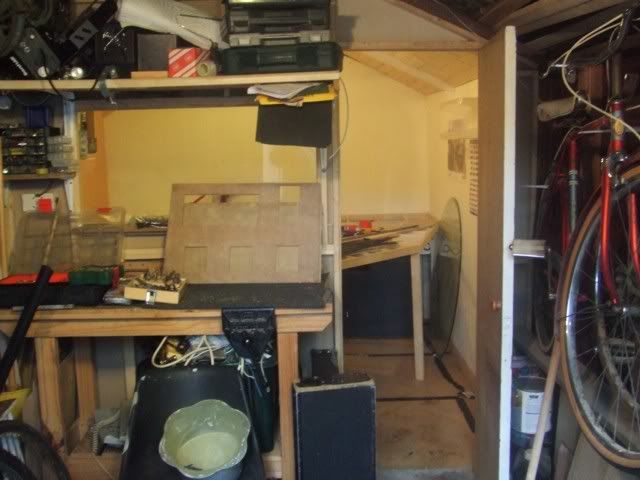 This is the front of the shed looking to the railway room at the back.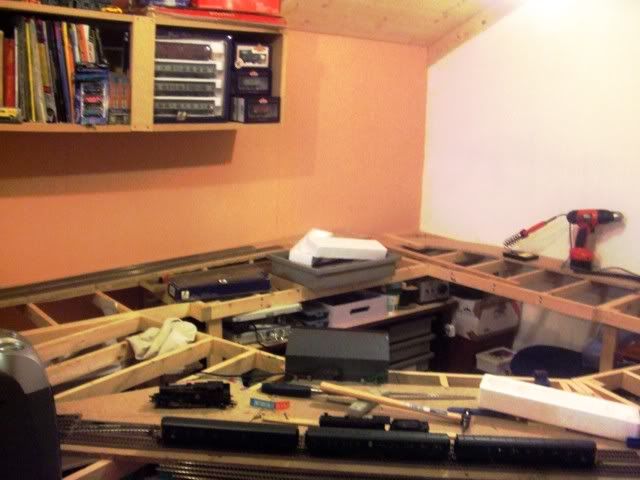 The railway room itself - sorry about the mess at the moment

Here is a neat little trick my phone can do - a panoramic view
Cheers everyone
Alan